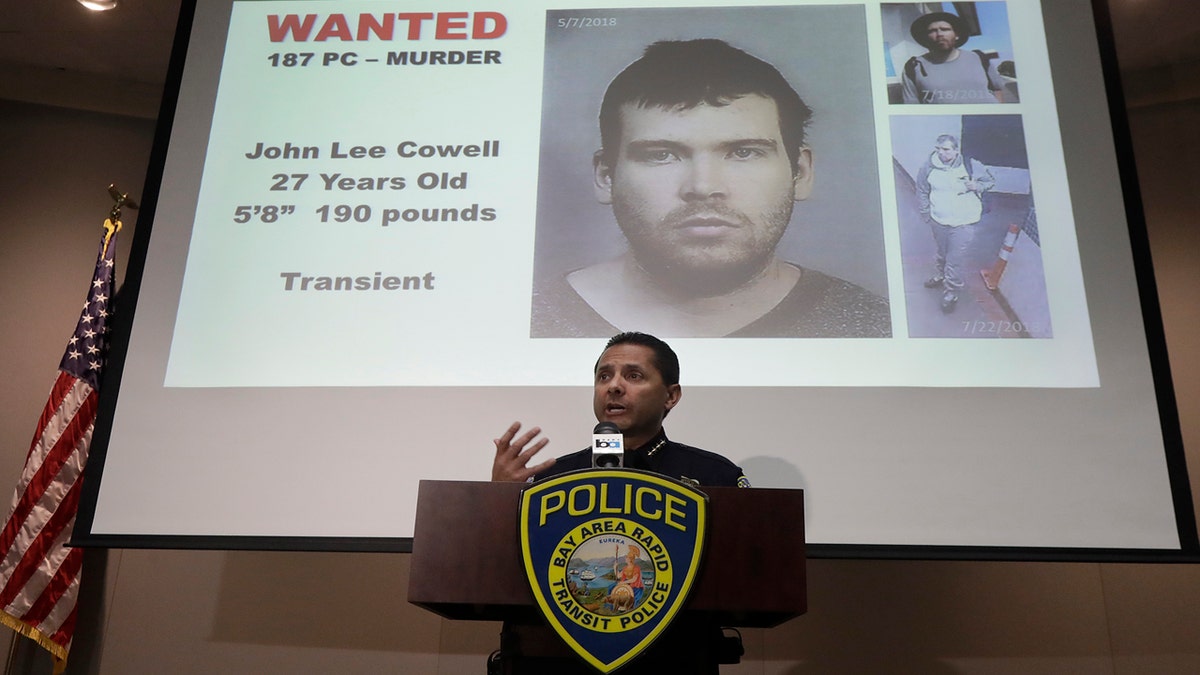 The suspect who allegedly stabbed two sisters, killing one, at a rail station in Oakland, Calif., deserves the death penalty, a past victim of the suspect says, according to a report.
Nearly a decade ago, John Cowell, 27 -- the BART stabbing suspect -- along with three other teens, beat up Shane Glick, 51, outside his Concord, Calif., home, Glick told the San Francisco Chronicle.
"I wish he would get the death penalty for what he did to that poor little girl. She didn't deserve it," Glick said.
"I wish he would get the death penalty for what he did to that poor little girl. She didn't deserve it."
Cowell allegedly fatally stabbed Nia Wilson, 18, on Sunday night at the MacArthur station of the BART (Bay Area Rapid Transit) system and injured her sister, Latifa Wilson, 26. Both were reportedly stabbed in the neck.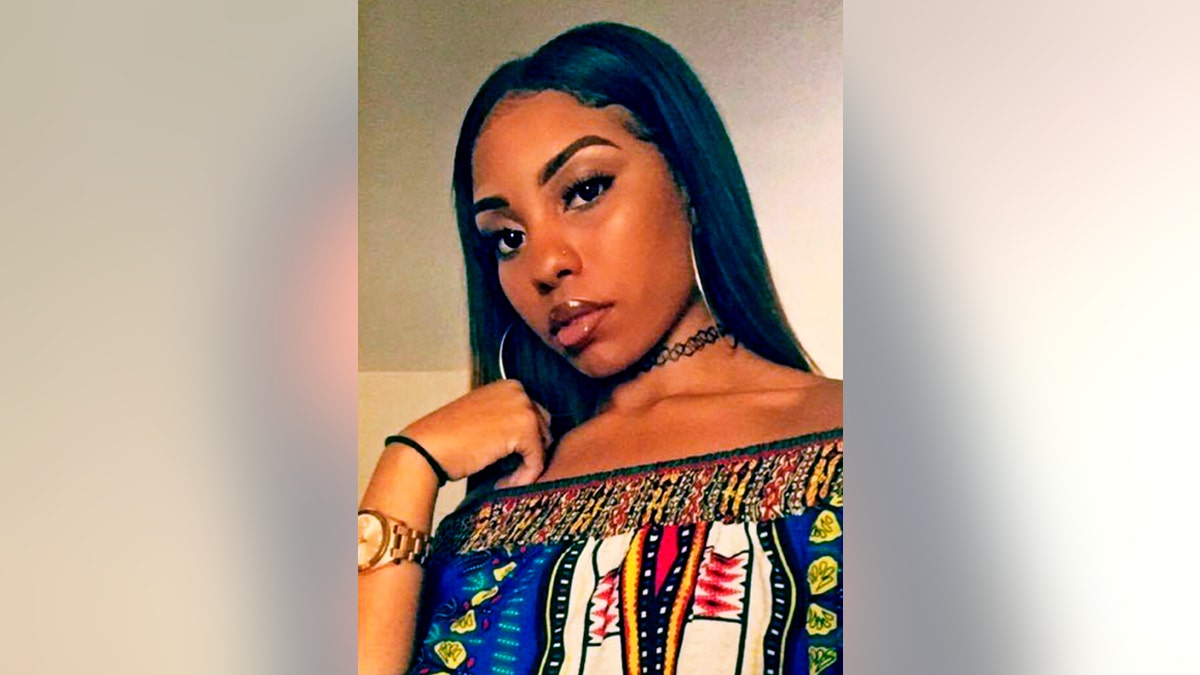 BART Police Chief Carlos Rojas called the attack "unprovoked, unwarranted, vicious," according to San Francisco's KGO-TV.
Meanwhile, BART riders complained of the perception of "two BARTs," the Bay Area's FOX 2 reported. They said that BART seems safe during weekday business hours, but seems riskier during off-peak hours and weekends.
Less than 24 hours after the alleged stabbing, Cowell rode at least two BART train rides for at least 40 minutes, even passing through the crime scene, the East Bay Times reported, citing police audio recordings.
The suspect rode the transit system in packed trains before a passenger spotted him at the Coliseum station in Oakland and alerted police, according to the police recordings. He was arrested without incident Monday evening at the Pleasant Hill station after transferring trains at least once and avoiding a BART police search, the report said.
Cowell was known as a "troubled kid in a gritty neighborhood" in Concord, about 22 miles northeast of Oakland, the Chronicle reported.
He and other teens hung out at a community park near Glick's home, the report said.
Glick told the paper that when he confronted Cowell and the group in 2009 about his home being burglarized, they began to beat him.
When Glick's daughter came outside while on the phone with police, Cowell "sucker-punched" her, he said.
Cowell was then charged with felony assault.
Another resident named Ty told the Chronicle that Cowell "just wasn't in a normal state of mind," and described Cowell's violent behavior over the past 12 years.
"He would come and would just start disrespecting his dad," who lived at the park for many years, Ty said. "His dad would try to keep it cool, and he would bring him in and let him stay the night and visit, but inevitably it would turn into something. It got physical."
Authorities haven't released a motive for the Sunday night attack, but Cowell's family told KRON-TV in a statement that he has suffered from mental illness "most of his life."
Cowell had been in and out of jail without receiving proper treatment, the family added.
He was diagnosed with bipolar disorder and schizophrenia, according to the family.
Records indicate Cowell, currently on parole, recently served two years for second-degree robbery and also had convictions for battery, being under the influence of a controlled substance and assault with a deadly weapon, the East Bay Times reported.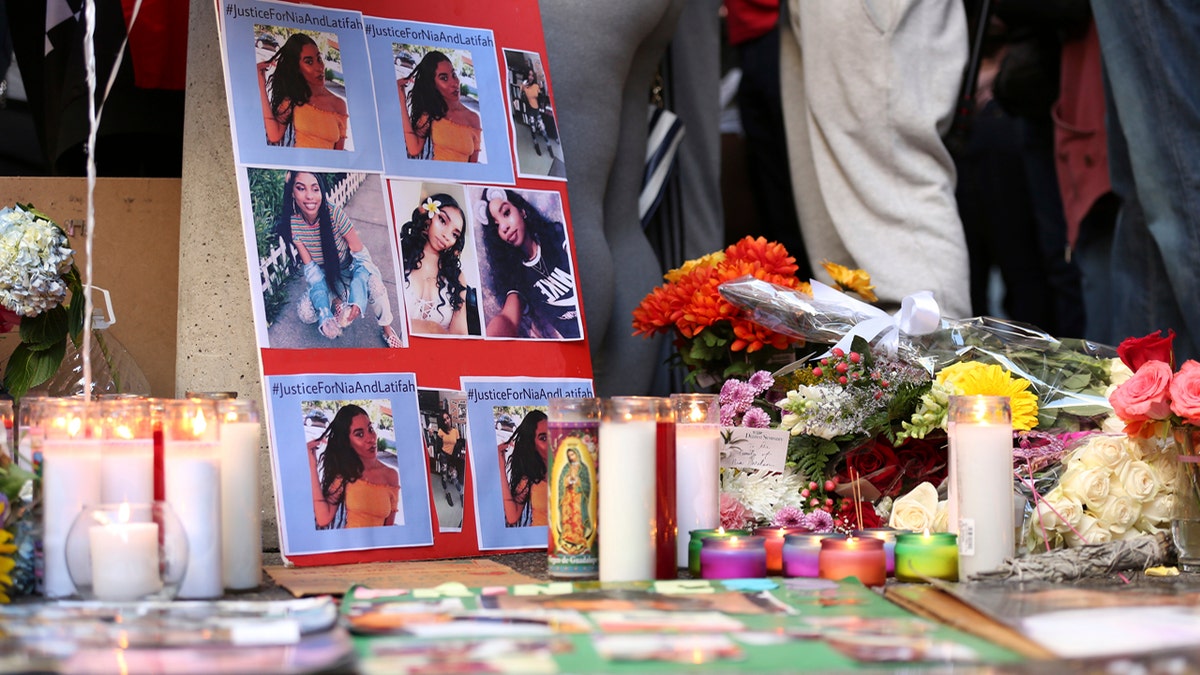 Cowell was also listed as homeless, as officers watched several address for him in two counties during the manhunt for him earlier this week, police said, according to KGO-TV.
In May, he was released from the Atascadero state mental hospital, but "there was not a place for him to go with most of the mental institutions being shut down," the family said, adding that "the system has failed in this instance."
Cowell's family said it was "heartbroken" and mourning for the victims' family.
"This horrific tragedy never should have happened," the statement said.
California Department of Corrections and Rehabilitation spokeswoman Vicky Waters did not immediately respond to requests for comment.
It wasn't immediately known if Cowell had a lawyer. He was scheduled to be arraigned Wednesday and could be charged with first-degree murder.
The Associated Press contributed to this report.