Substitute teacher, 26, in court accused of sex, nude pics sent to 18-year-old student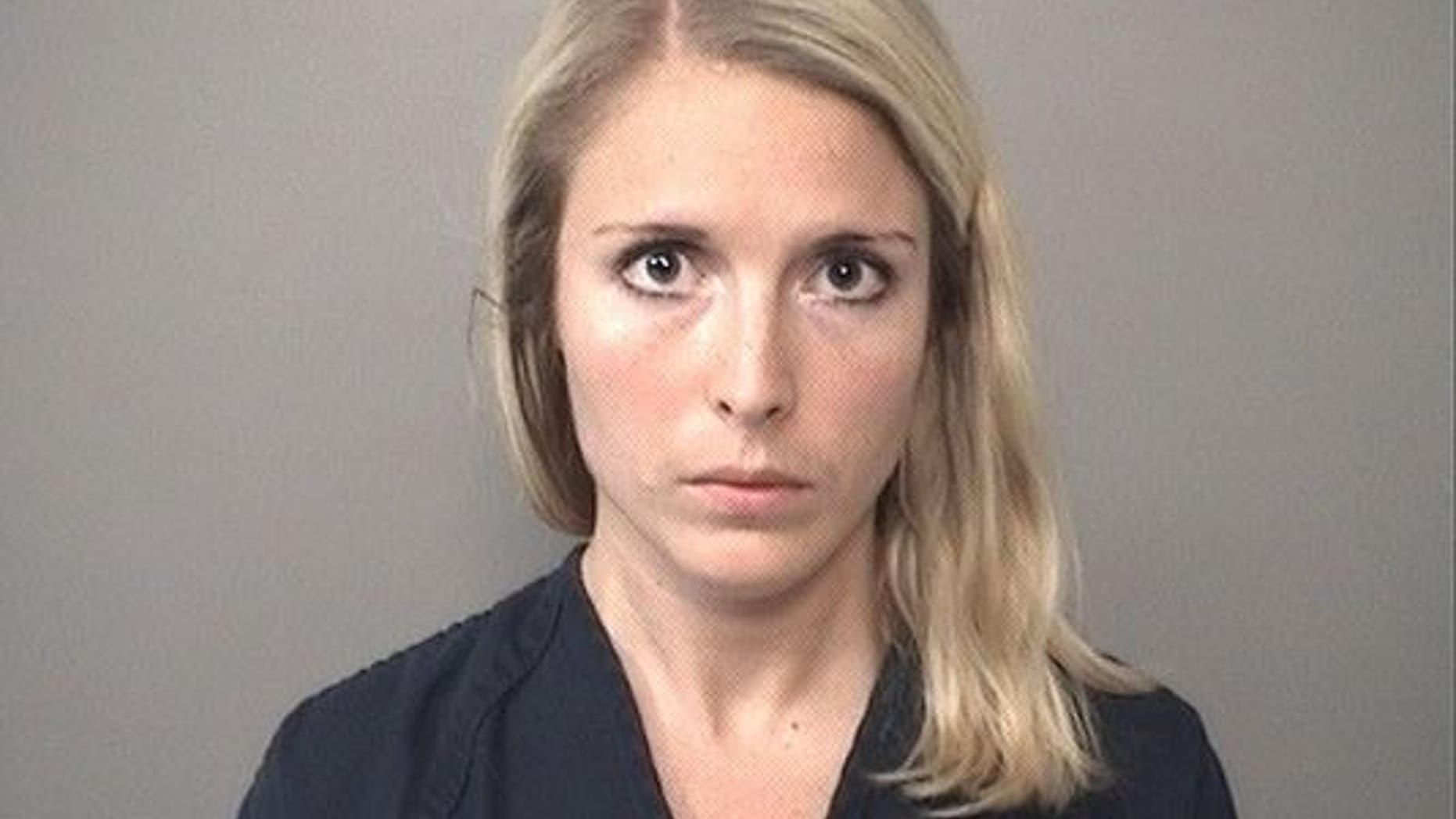 A former Michigan substitute teacher was arraigned Tuesday morning after she allegedly sexually assaulted a student earlier this year.
Allyson Brittany Moran, 26, was arrested Thursday in Illinois, Michigan State Police told the Lansing State Journal. She waived extradition to Michigan on Friday, according to police.
Moran worked as a long-term substitute teacher and girls soccer coach at Stockbridge High School in Mason during the 2016-2017 school year, according to the Journal.
AUBURN UNIVERSITY STUDENT RAPED ON CAMPUS BUS; 2 DRIVERS ARRESTED
Moran was not employed by the school district, but rather by an outside Michigan-based company that staffs schools. She is reportedly no longer working with the school district.
An 18-year-old male student came forward in April alleging he was sexually involved with Moran. He claimed to have sexual intercourse with at her home twice in April, court records show.
The staffing company with which Moran was employed, EDUStaff, put her on leave while it investigated the claims of misconduct.
Moran later told authorities that she did have sexual contact with the student. A detective testified that Moran send nude photos of herself to the student over social media beforehand, the Lansing State Journal reported.
NEW JERSEY WOMAN ADMITS FORCING 16-YEAR-OLD INTO 'HELLISH LIFE OF SEXUAL SLAVERY'
Moran was held in the Macon County Jail in Illinois over the weekend and was transferred to the Ingham County Jail in Michigan Monday night.
The former teacher reportedly faces three felony counts of third-degree criminal sexual conduct involving a student, in addition to one misdemeanor count of fourth-degree criminal sexual conduct involving a student.