Student government candidates at California university fined $100 for talking to reporters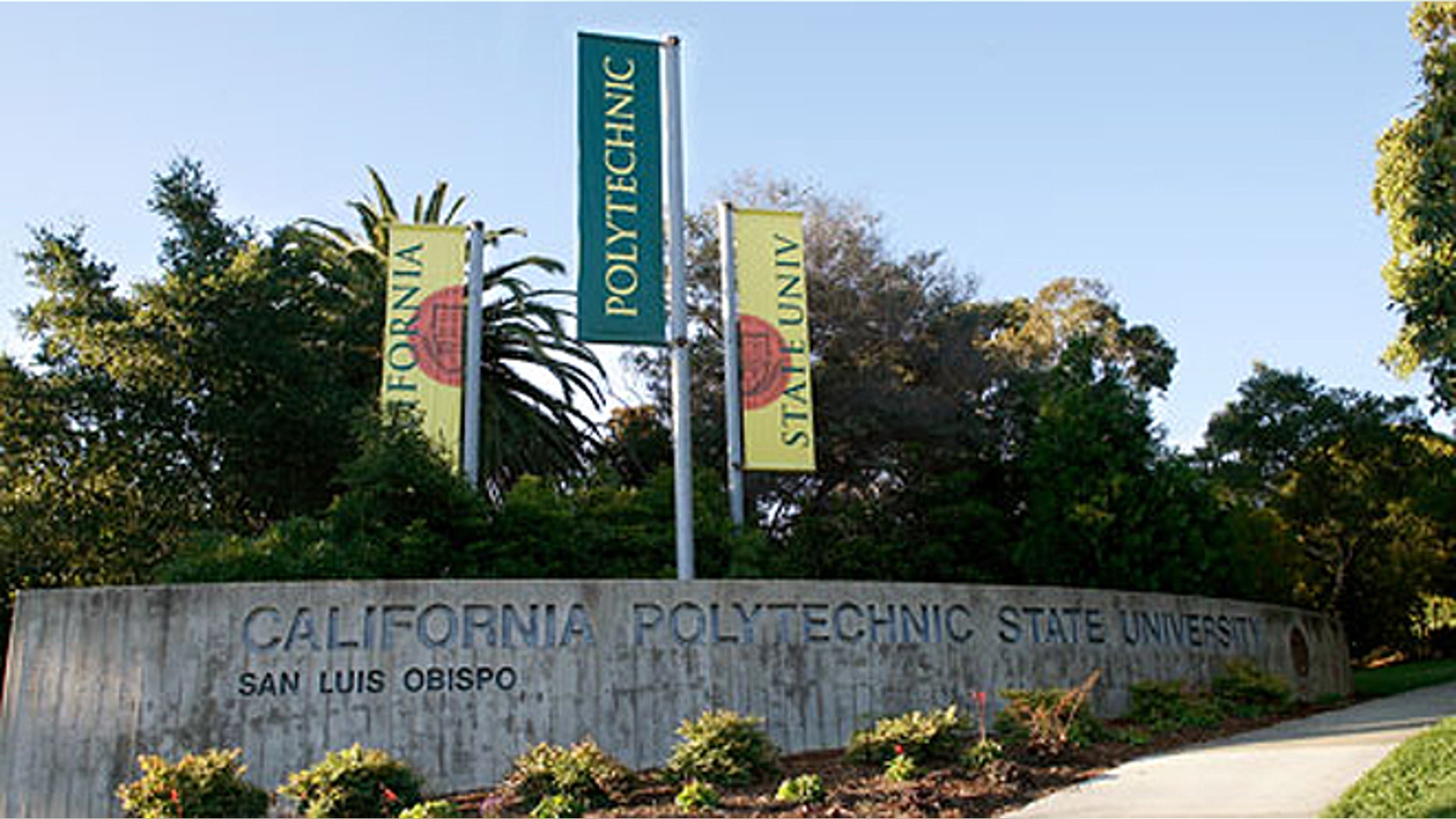 Politicians have always loved to see their names in the newspapers, but at California Polytechnic State University, candidates for student government face fines of $100 just for talking to reporters.
J.J. Jenkins, editor-in-chief of the Mustang News, the school's student newspaper, told FoxNews.com that two of four candidates for president at the public university in San Luis Obispo have been fined $100 after they or their campaign staff spoke to the student-run publication. The students were notified they violated code banning active campaigning including "non-verbal public display" until 10 days before the April 23 election.
"I do think the poorly written code did not and does not allow the media to fully vet the candidates before the election," Jenkins wrote in an email. "It also restricts information flowing to students, allowing the student government to, in a way, tailor what information the public gets and at what point they get it."
[pullquote]
Members of the university's Associated Students, Inc., formerly known as the Elections Committee, met Friday to discuss the next steps regarding the alleged violations. ASI spokeswoman Michelle Broom said the fines have since been suspended until staffers consult with legal counsel pertaining to the inconsistencies in the code.
"Although we don't know when we will hear back from our legal counsel, he is aware of the urgency of this matter," Broom wrote in an email obtained by FoxNews.com. "We will provide more information as it becomes available."
Reached by phone on Monday, Broom referred FoxNews.com to Friday's statement and said ASI officials were working to provide additional information.
Jenkins, meanwhile, told FoxNews.com that junior Connor Paquin and senior Joi Sullivan were both fined $100 prior to the announced suspension. Junior Jake Rogers was not fined, however, because a student who spoke to Mustang News was not officially associated to his campaign. A fourth student, Will Blumhardt, had spoken to the publication but was not directly fined, Jenkins said.
"They told us their [$100] filing fee will not be returned to them," Jenkins told FoxNews.com, referring to Paquin and Sullivan.
Jenkins said the election code was written so broadly that any mention of the candidates' name in print — or "non-verbal" venues — is technically a violation.
"So basically, it's so broad that if I write their names down on a sticky note and hand it out, that's a violation," he said.
The amount of the fine, Jenkins said, isn't peanuts for a college student either.
"$100 is probably about a week's worth of food or about a month's worth of utilities out here in California," he wrote in an email. "A lot of students work $10-an-hour jobs, so that's 10 hours of work and that might be all they have time for in a week."
It's bad enough to silence candidates in the name of a "level playing field," said Robert Shibley, of the Foundation for Individual Rights in Education. But it is also not fair to expect the student newspaper to cover an election when it can't interview the candidates, he said.
"Students, like all Americans, depend on the press for information," he said. "Instituting rules that guarantee students will have less information about what's happening on campus is a very bad idea and teaches students the wrong lessons about free speech in our democratic society."
Michael Latner, a professor of political science at the school, said it's not unusual for laws to restrict how long candidates can campaign prior to an election. But the "bizarre" takeaway of the code, he told FoxNews.com, is that it limits an independent press, including the school's student newspaper, from vetting candidates properly.
"It's pretty clear that it's had some adverse consequences," Latner said of the code, adding that it amounts to a regulation on journalists. "The press has an obligation to provide information to voters prior to an election. If we think about this in the most general terms, the Framers recognized the crucial importance of a free press and the media provides the necessary vehicle for that."
Latner urged ASI officials to reconsider the regulation despite perceived good intentions.
"It would certainly behoove ASI to rethink this regulation," he said. "It seems clear to me that they didn't think through the consequences," he said.