Stowaways suspected in ship's container loaded in New Jersey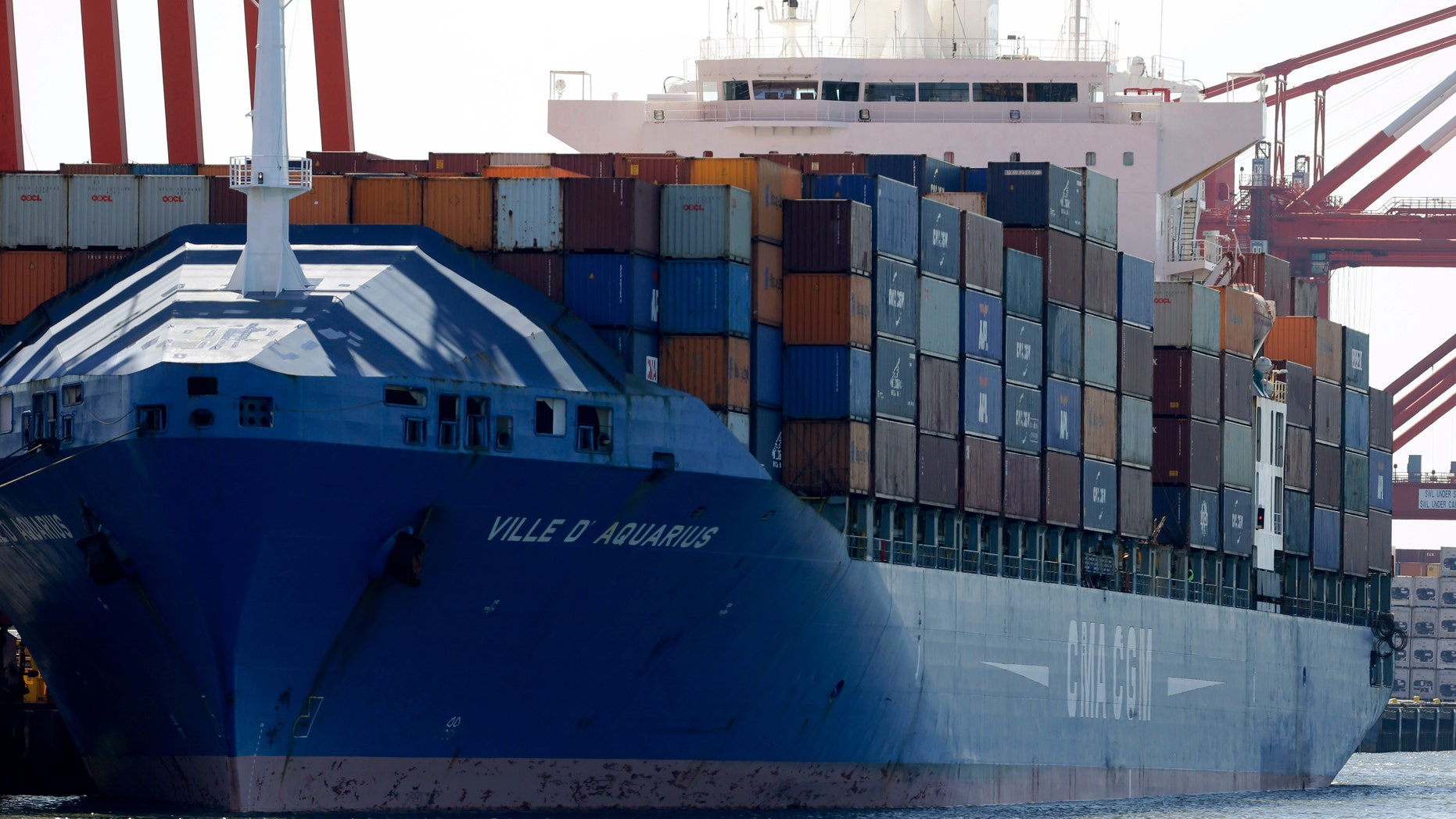 NEWARK, N.J. – Authorities in New Jersey are unloading stacked containers from a cargo ship that may contain an undetermined number of stowaways after a Coast Guard team heard sounds consistent with humans coming from a container buried under a stack of others, authorities said.
U.S. Immigration and Customs Enforcement public affairs officer Harold Ort told FoxNews.com that over 150 of the 200 targeted containers have been examined and no stowaways were found as of Wednesday evening. The ship is carrying 2,000 containers all together.
"Officials will continue to examine containers overnight," Ort said. "Additional updates will be provided as available."
Drew Barry, of the Sandy Hook Pilots Association, who boarded the ship Wednesday morning, said there at least 30 to 40 containers on top of the hatch cover.
"If there are people down there, with no food and water for days, they're probably pretty desperate by now," he said.
A law enforcement source told FoxNews.com that authorities may be inspecting every container onboard the ship in search for other possible stowaways. He said it's not unheard of to learn about stowaways on these ships.
"Between the ventilation in these containers and the heat during the voyage, this makes for a very serious situation," he said.
The container, which a manifest said was carrying machine parts to Norfolk, Va., was loaded aboard The Villa D'Aquarius in India, Coast Guard spokesman Charles Rowe said.
The ship began its voyage May 30 in the United Arab Emirates, then made one stop in Pakistan and two stops in India. Its last port before Newark was in Egypt on June 15.
Immigration and Customs Enforcement told FoxNews.com that Department of Homeland Security officers are investigating allegations of stowaways. But no other information was immediately available.
A Coast Guard team boarded the 850-foot-long vessel outside New York Harbor early Wednesday as the ship prepared to dock at Port Newark.
The boarding party heard sounds consistent with people coming from the container, Rowe said.
The boarding party followed protocol and didn't open the container at sea in order to control the situation, Rowe said.
Rowe told Reuters that the container was located underneath a stack of others, roughly 30 feet below the deck.
Click for more from MyFoxNy.com
The Associated Press contributed to this report.