Stormy Daniels' Ohio arrest video released
Police in Columbus, Ohio on Wednesday released footage of adult film star Stormy Daniels' arrest at a strip club last week.
Daniels was taken into custody outside of the Sirens Gentlemen's Club early Thursday morning after police claimed she touched a customer inappropriately.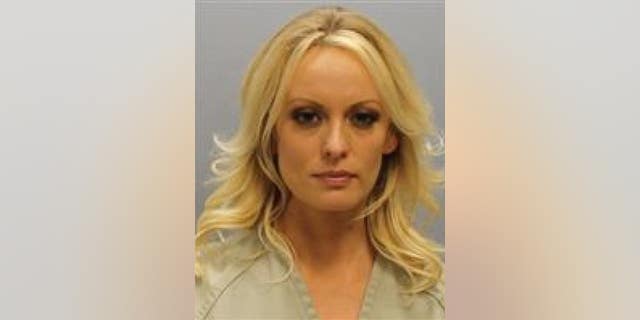 The video shows Daniels being handcuffed and put into a van, where an officer is heard telling her, "if you use any anatomical part of your body, like your chest, to put it on peoples' face, that's a misdemeanor in the first degree."
According to charging documents in Franklin County Municipal Court, Daniels was topless when she "knowingly" touched a female officer's buttocks, placed her hands on the officer's breast and then put her chest in the officer's face while "on the premise of sexually oriented business."
CHARGES AGAINST STORMY DANIELS DISMISSED FOLLOWING ARREST AT OHIO STRIP CLUB
A prosecutor's memo provided by Daniels' lawyer, Michael Avenatti, said an illegal touching law in Ohio couldn't be enforced because Daniels had only appeared once at the Columbus club. The law references someone "who regularly appears nude or seminude" at a club.
Avenatti stated the charges were "bogus" and the arrest was a "politically motivated" setup. Columbus Police Chief Kim Jacobs dropped the charges against Daniels later that day.
"The motivations behind the officers' actions will be reviewed internally to ensure that our Core Values and duty to serve our community to the best of our ability continue to be the basis of our actions," Jacob stated in a tweet.
The charges against two other strippers who were arrested with Daniels — Miranda Panda and Brittany Walters — were dropped Thursday, according to the New York Daily News.
Daniels has claimed she had sex with President Trump in 2006, when he was married, which Trump has denied. She's suing Trump and his former longtime personal attorney Michael Cohen, and seeking to invalidate a nondisclosure agreement she signed days before the 2016 presidential election.
Fox News' Kathleen Joyce contributed to this report.