Store employee gets angry over shopping cart dispute, fires 16 shots, authorities say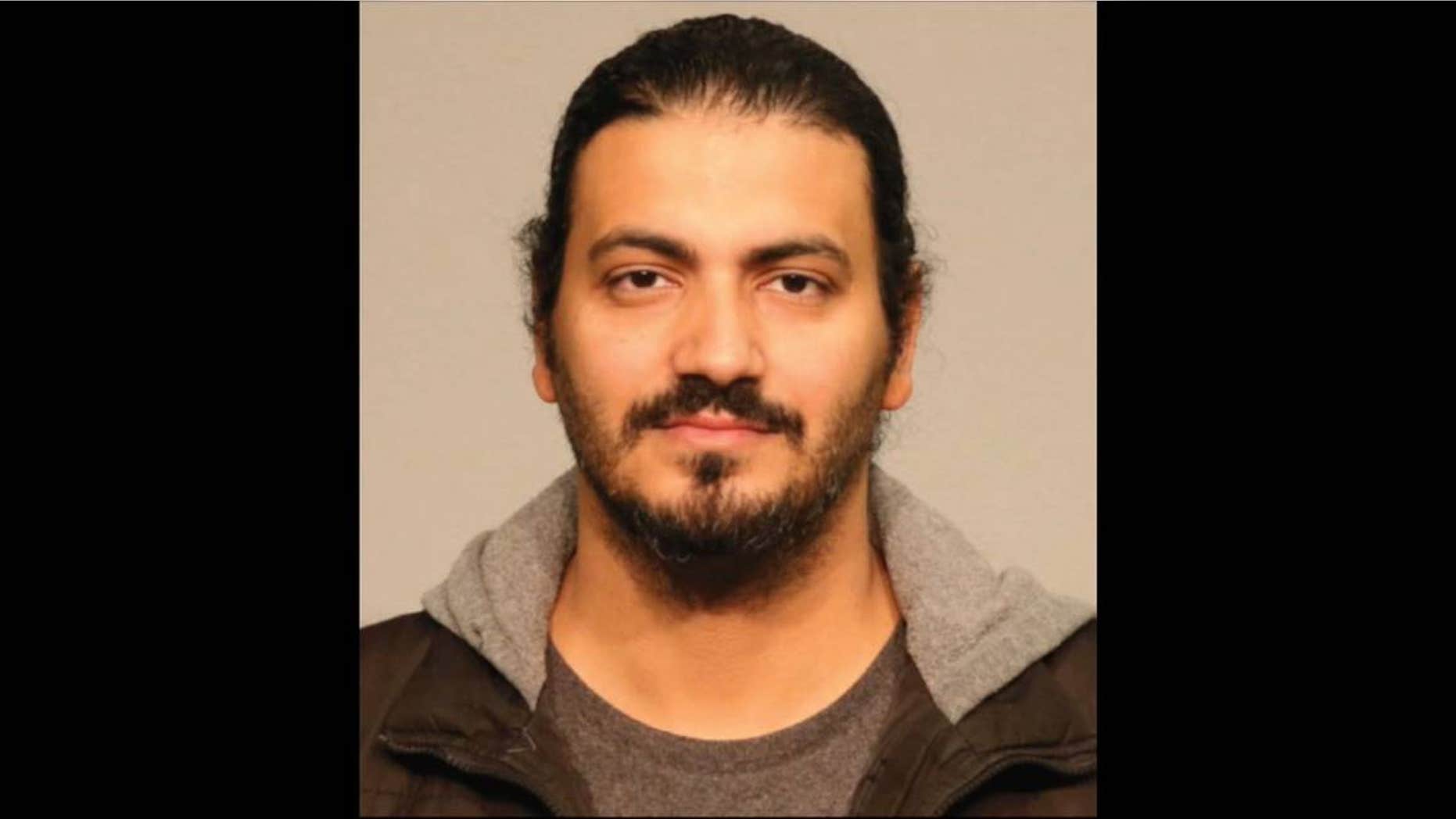 A man who worked as a "loss prevention greeter" at a clothing store in Las Vegas suddenly "snapped" Saturday, grabbing a handgun from his car and firing a total of 16 shots, according to reports.
The ordeal started when the suspect, identified as Mohamed Mahmoud, 37, became angry when a customer removed a shopping cart from the store, against store rules, FOX 5 of Las Vegas reported.
When it was over, Mahmoud was in stable condition in a local hospital, recovering from a gunshot wound suffered in a shootout with police, authorities told FOX 5.
On Sunday he was booked into the Clark County Detention Center, where he was being held without bail, the Las Vegas Review-Journal reported.
"The suspect in this event showed absolutely no regard for the safety of anyone in the area."
No one else was injured, the report said.
"The suspect in this event showed absolutely no regard for the safety of anyone in the area," Assistant Sheriff Charles Hank told the newspaper.
It was the fifth officer-involved shooting in seven days for the Las Vegas Metropolitan Police Department, the station reported.
According to the report, Mahmoud became angry when the customer left a shopping cart in front of the Ross Dress for Less store while she went to get her car.
The store manager reportedly told Mahmoud to stop complaining, sparking an argument between them.
When another employee attempted to intervene, Mahmoud stated, "I'll kill you both," according to the report.
The suspect then allegedly went to his car and got a handgun, then fired a shot in the parking lot and fired another shot into the ceiling when he returned to the store.
Then he allegedly fired seven shots in the direction of the manager, who attempted to get away from him, the report said.
Soon police arrived, and Mahmoud traded shots with them, the report said. One shot from an officer hit Mahmoud, and he fell to the ground and was apprehended, FOX 5 reported.
In all, Mahmoud fired 16 shots -- eight inside the store and eight outside, police told the station.
Mahmoud faces five counts of attempted murder with a deadly weapon, two counts of assault with a deadly weapon on a protected person, three counts of assault with a deadly weapon and discharging a firearm in an occupied structure, the report said.