Stonewall Inn window and neon sign vandalized, officials say not a hate crime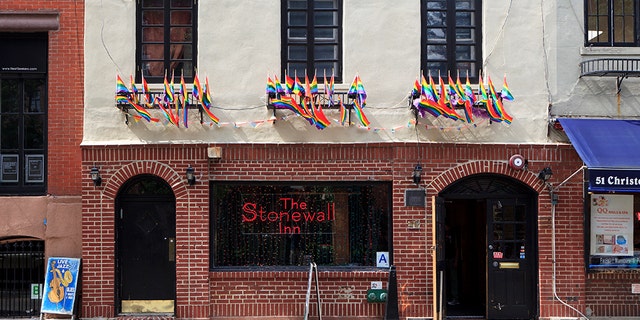 An unidentified teenager has been accused of breaking the front window and historic neon sign of New York's Stonewall Inn, a popular landmark in the LGBTQ community.
Officials said the 19-year-old suspect was aggravated after being thrown out of the gay bar Friday night. Early Saturday morning, authorities believe he destroyed the window and neon sign with a baseball bat, resulting in over $6,000 in damages. The teenager is being charged with reckless endangerment, criminal possession of a weapon and criminal mischief, according to FOX23.
This incident is not being investigated as a hate crime, officials said.
The Stonewall Inn is the site of a police raid in June 1969 that ignited days of demonstrations.
In 2016, former President Barack Obama declared it a national monument.