Stolen $300G Ferrari recovered after thief begs for gas money, police say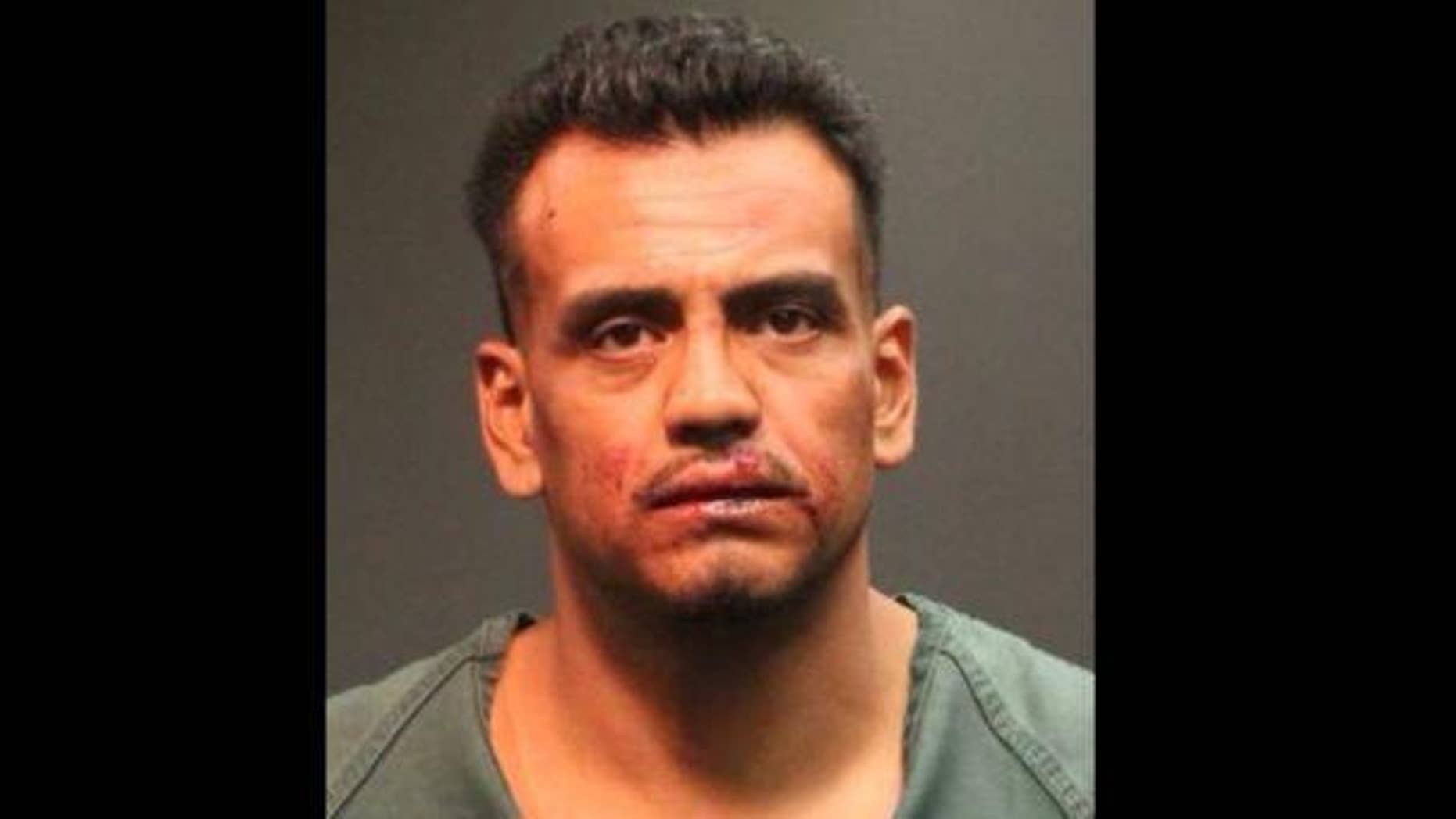 A $300,000 Ferrari stolen in California was recovered after the alleged car thief ran out of gas and began begging for money.
Israel Perez Rangel, 38, was arrested in Santa Ana after he went to a Mobile gas station in the luxury car and started asking people for money so he could buy gas, police said.
The Ferrari 458 Spider was in bad shape, with cracked fins, a destroyed gearbox and vomit dripping down the side of the vehicle.
The vehicle was reported stolen two weeks ago when owner Susan Friedman was unable to collect her vehicle from the Ferrari & Maserati of Newport Beach service center in Costa Mesa. According to security footage, a man wearing a Ferrari jacket drove off with the vehicle after he found the key had been left on the passenger seat. Employees did not notice the vehicle was stolen until nearly 24 hours later.
"It was just like 'Gone in 60 Seconds," Friedman told the LA Times, referencing Nicolas Cage's 2000 film.
Friedman initially theorized the car was shipped off by an organized crime ring, after reports of someone erratically driving a fancy vehicle in Santa Ana.
But then, Rangel ran out of gas, police said.
Police arrived at the gas station and thought it was strange that a driver of a high-end car was begging for money. When he saw police, he ran.
"After running away from the vehicle, the suspect was arrested behind the bushes at the entrance to the Holiday Inn," said Anthony Bertagna, spokesman for the Santa Ana Police Department.
HIGH-SPEED CHASE IN CALIFORNIA ENDS IN FIERY CRASH, ONE KILLED
Rangel has a long criminal history, including vehicle theft, drug possession, resisting arrest, shoplifting, possession of a deadly weapon, assault with a deadly weapon, carrying a switchblade, criminal threats, evading a peace officer with reckless driving and buying or receiving a stolen vehicle or equipment, according to the Los Angeles Times.
Friedman's insurance company wrote her a check for the damaged vehicle, which she used to buy a 2018 Lamborghini Huracán.
"I love it," she said. "It's unbelievable."