'Stand your ground' defense rejected in Florida theater-shooting case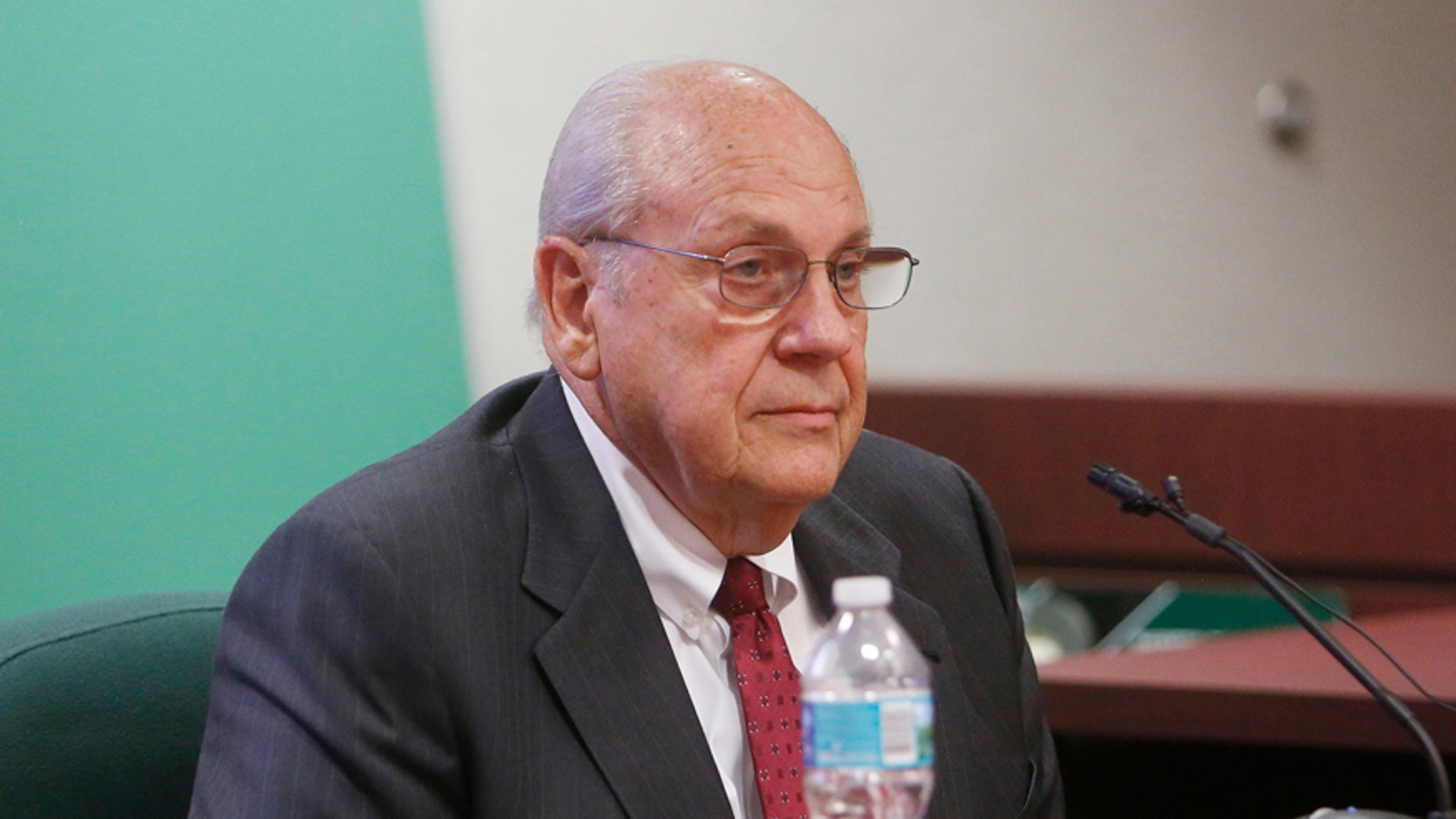 A retired Florida police captain who is accused of shooting and killing another man during an argument over texting in a movie theater will face a trial after a judge rejected his "stand your ground" defense.
Judge Susan Barthle ruled Friday the "stand your ground" law in Florida does not apply in the case of Curtis Reeves because he was not in any imminent danger of death when he shot 43-year-old Chad Oulson before a January 2014 movie screening, FOX 13 reported.
LAPD SEARCH FOR SUSPECTS IN $4.5M MAKEUP HEIST
"The physical evidence contradicts the defendant's version of events," Barthle wrote in her ruling.
The ruling clears the way for Reeves to face jury trial and a second-degree murder charge.
According to FOX 13, Reeves, then 71 years old, had gone to a Wesley Chapel, Florida movie theater for a matinee screening of "Lone Survivor." According to the retired police captain, Oulson threw popcorn at him and hit him in the head with a cell phone.
The argument, which started because Oulson was texting his daughter's day care during previews, escalated and ended with Reeves shooting and killing Oulson.
"I realized I was in a life-or-death struggle. He was no longer a loudmouth. He was a definite threat," Reeves testified last week in a two-week hearing. "He was reaching for me. … He was getting ready to punch me. I perceived that. That's when the pistol came out. ... At that point, it was his life or mine."
He claimed he was protected by the "stand your ground" law in Florida which allows citizens to use lethal force if they feel they are in imminent danger of death or significant harm.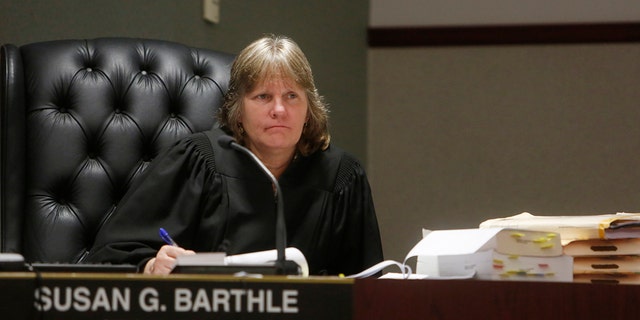 Prosecutors dispute Reeves claims and Oulson's wife said it was a "rude" Reeves who escalated the disagreement. Witnesses claimed to hear Reeves mutter something like, "Throw popcorn at me, will you?" before pulling the trigger, FOX 13 reported.
In her ruling, Barthle said the evidence showed a different story then what Reeves testified.
"For instance, the defendant testified that he was hit in the outside corner of his left eye with a cell phone or a fist," she wrote. "The video evidence contradicts this assertion, clearly showing that there was no hit from a fist, and the item argued by the defense to be a cell phone was simply a reflection from the defendant's shoes."
Barthle added: "In addition, common sense and the credible testimony of the medical examiner casts grave doubt on the likelihood of anything hitting the defendant in the eye beneath his glasses in the manner the defendant described.  Which begs the question, why did the defendant say he was hit in the left eye, to the point of being dazed, when the video images and basic physics indicate that he did not get hit in the left eye with anything? The logical conclusion is that he was trying to justify his actions after the fact."
Reeves has been on house arrest since his 2014 release from jail.  It was not immediately clear when the trial actually might start.