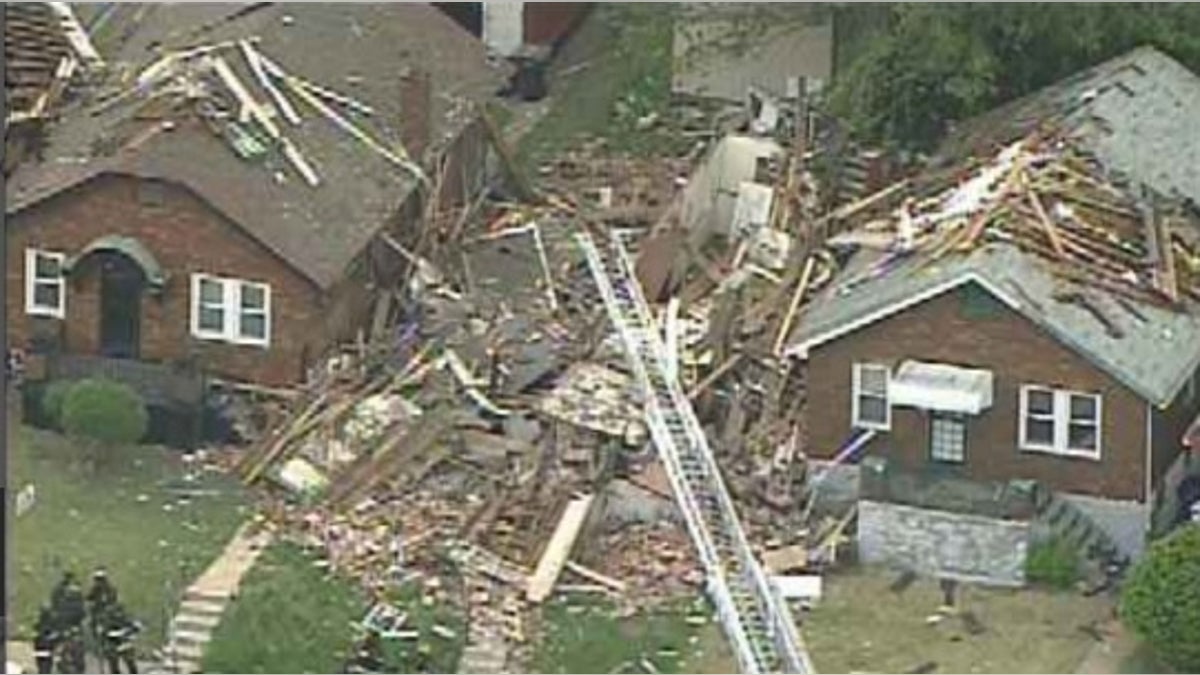 A house in St. Louis exploded on Wednesday morning, leaving nothing but shattered wood in the yard and on top of nearby homes.
The St. Louis Fire Department described the home as completely destroyed and is checking the surrounding houses' natural gas levels, Fox 2 reported. The cause of the explosion is unknown.
WINDS HINDER FIGHT AGAINST SOUTHERN ARIZONA'S SAWMILL FIRE
The fire department was aided by the Collapse Rescue Task Force and Laclede Gas Company workers.
Residents are acknowledging the help of first responders, especially those from Laclede Gas Co. after two of their workers were shot and killed just six days ago.
No injuries have been reported yet and the surrounding homes were evacuated. The destroyed home appeared to be empty when it exploded.