Southern California beaches tested for tar balls after oil spill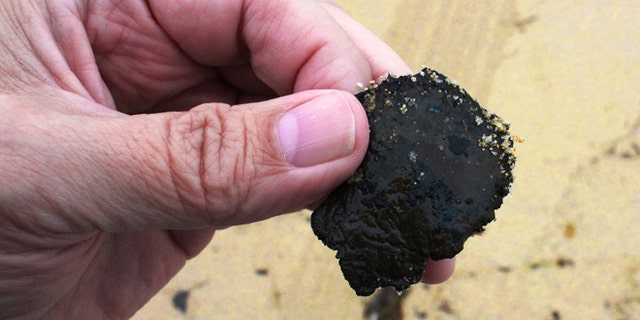 SANTA BARBARA, Calif. – The effort to track the impact of a crude oil spill on the Santa Barbara coast in May hit beaches this week as far south as Orange County, officials said Saturday.
Tar ball samples were taken Thursday and Friday from Gaviota to Newport Beach, about 170 miles away, for a better reference point of where oil is washing up and to improve reporting, according to a press release from officials overseeing the cleanup.
The cleanup continues after an underground pipe owned by Texas-based Plains All American Pipeline ruptured on May 19 and spilled up to 101,000 gallons of crude oil.
About of a fifth of the oil flowed into the ocean, killing hundreds of birds and marine mammals, mostly sea lions, and closing state beaches.
Tar balls traced to the pipeline have been found in neighboring Ventura County and more than 100 miles south on Redondo Beach in Los Angeles County.
Because tar balls routinely wash ashore in Southern California from natural seepage from the ocean floor, "fingerprint" testing can determine the source.
Most of the spilled oil has been cleaned up, according to officials, though crews are still scraping oil off rocks at Refugio State Beach.
The beach and campground is scheduled to re-open Friday.