South Carolina anchor, photographer killed covering Alberto as storm makes landfall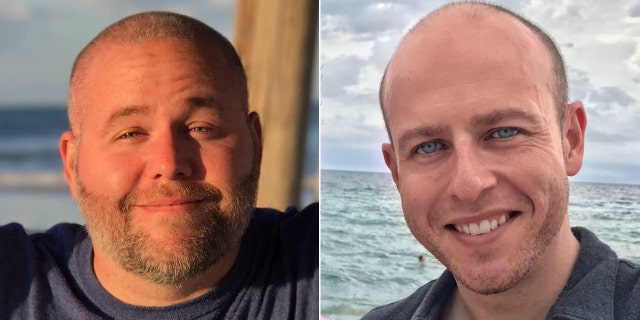 NEWYou can now listen to Fox News articles!
A South Carolina anchor and photographer died on Monday after a large tree fell on their SUV while they were covering Subtropical Storm Alberto.
WYFF news anchor Mike McCormick and photojournalist Aaron Smeltzer were covering "rain impact" in Polk County, North Carolina, when a tree fell on their SUV, killing both of them, their home station said Monday night.
Tryon Fire Chief Geoffrey Tennant said in a press conference that at about 2:30 P.M., the station received a call that there was a tree down on a vehicle with people trapped inside. When local authorities arrived, they saw a tree on the SUV in what Tennant estimated to be around "three feet in diameter."
He also said that the vehicle appeared to be in motion when it was struck because the engine was running and the transmission was in drive when rescue teams approached.
"I think it was a matter of the tree root system had failed and the tree came down" Tennant told local reporters. He said that he did not believe it was a slide but rather a cause of saturated grounds because of the rain.
"All of us at WYFF News 4 are grieving. We are a family and we thank you, our extended family, for your comfort as we mourn and as we seek to comfort the families of Mike and Aaron," the station said.
Tennant said he was also "personally" affected by the deaths because he had been interviewed by McCormick only 10 mins before he and his co-worker were struck and killed by the falling tree.
"It's the first time I met either one of the two gentlemen but you feel a sense of responsibility toward them," Tennant said.
The first named storm of the 2018 hurricane season made landfall late Monday on the Florida panhandle, bringing heavy rainfall and strong winds to the coastal area normally packed with Memorial Day crowds.The National Hurricane Center said in its 5 p.m. ET advisory that Subtropical Storm Alberto had top sustained winds of 45 mph, and made landfall near Laguna Beach in the Florida panhandle.
McCormick, originally from Arkansas, joined the NBC affiliate station in 2007 as a reporter after years in the industry. He became an anchor in 2014.
Smeltzer, originally from Virginia, joined WYFFs team only a few months ago, in February.
Tennant says that the North Carolina State Highway Patrol will be leading the investigation going forward.