Sheriff slams county's call for more police training as a 'slap in the face,' says it drives 'anti-law enforcement agenda'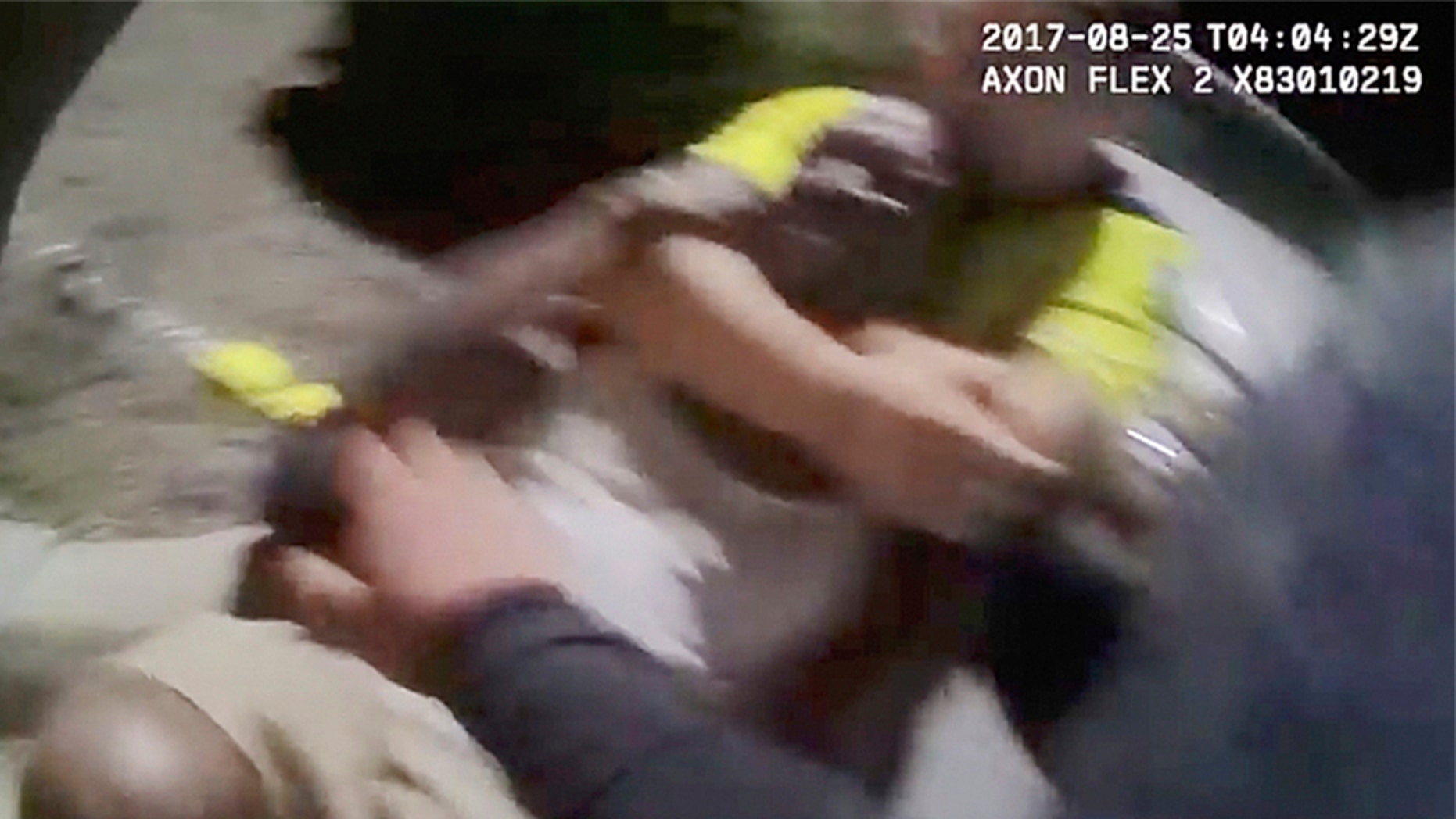 Calls for training by officials in North Carolina after police released video of an officer punching and choking a black pedestrian have angered the county's sheriff, who says doing so drives "anti-law enforcement agenda."
Three Democratic Buncombe commissioners issued a statement on Tuesday asking to fund training for all law enforcement within the county, the Asheville Citizen-Times reported.
This comes just one day after officials released a video from 2017 showing Officer Christopher Hickman subduing and punching Johnnie Jermaine Rush, 33, for allegedly jaywalking.
Rush can also be seen screaming in pain after being shocked with a stun gun.
Hickman is facing a felony assault charge.
SHERIFF'S VEHICLE STRIKES WOMAN DURING STEPHON CLARK PROTEST, DASHCAM VIDEO SHOWS
Commissioners Al Whitesides, Ellen Frost and Jasmine Beach-Ferrara called it "a crisis in our community," saying it is "on par with the opioid epidemic."
But Buncombe County Sheriff Van Duncan slammed the proposal as driving "a very anti-law enforcement agenda" and "a slap in the face."
"I read this statement this morning and was completely disheartened," he said in statement shared on Facebook. "Three of my Buncombe County Commissioners … basically told their Sheriff and their Sheriff's Office that the hard work we have done over the past twelve years has counted for nothing."
Duncan said officials "are taking advantage of this situation" that he says will "impact your public safety."
"Instead of addressing the very serious issue and making sure justice is served, they are applying what they see as the solution to agencies and officers who had absolutely nothing to do with the Johnny Rush incident."
MICHIGAN SHERIFF WHO LEFT GUN IN MIDDLE SCHOOL BATHROOM AVOIDS CHARGES
The commissioners also are calling for a human rights commission and an independent team to review body camera footage as a part of their proposal.
The Associated Press contributed to this report.