Florida mom brutally kills daughter, 11, because she 'smiled different,' and thought she was having sex: cops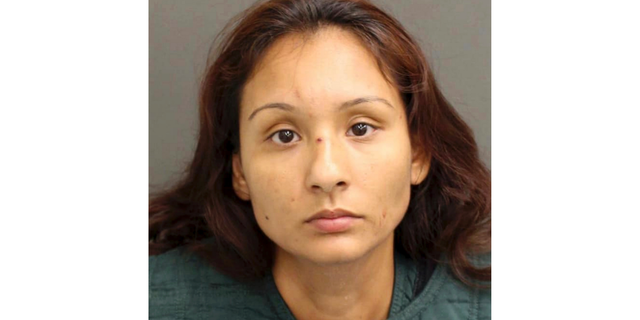 Authorities said a Florida woman accused of stabbing her 11-year-old daughter to death had told investigators it was to keep her from having sex with men.
Rose Alcides Rivera, 28, pulled up to a hospital in Orlando asking for help for her daughter on Sunday morning at around 10:45 a.m., but the girl was already dead from multiple stab wounds, sheriff's investigators said. Aleyda Rivera had 15 stab wounds to her back and a defensive wound on her right arm.
Officials said Rivera pulled a knife on hospital workers before being arrested.
Rivera allegedly told detectives that a man had stabbed her daughter before running away, Orlando's WKMG-TV reported.
CALIFORNIA MOTHER WHO KILLED INFANT DAUGHTER THREW TODDLER SON OFF BALCONY BEFORE JUMPING HERSELF, COPS SAY
But she later told investigators she killed her daughter to "prevent her from having sex" with men, authorities said.
"Rivera stated she stabbed her daughter while in the car, and while stabbing her she was attempting to make her more comfortable," an investigator wrote in the report.
The mother told first responders "my baby is gone," the Orlando Sentinel reported. She was charged with first-degree murder in the death of Aleyda.
Orange County Sheriff's investigators said the incident began early Sunday when the mother took the girl to the home of a man she accused of having sex with the child. Witnesses told detectives the child denied having sex with anyone.
5 FOUND DEAD IN PENNSYLVANIA APARTMENT, MOTHER AND DAUGHTER ARRESTED: POLICE
Rivera said she believed her daughter was having sex with men because she "smiled different," the station reported, citing an affidavit.
Orange County Sheriff John Mina said there appears to be no validity to Rivera's claim that her daughter was sexually active, WKMG reported.
"We believe that part of the investigation is unfounded," Mina said, according to Orlando Weekly. "We are looking into that but don't believe it to be credible, although we are still continuing the investigation."
CLICK HERE TO GET THE FOX NEWS APP
Rivera had a superficial cut on her arm, which authorities believe was self-inflicted.
She is being held at the Orange County jail with no bond posted, the Weekly reported.
A lawyer wasn't listed for her on jail records.