Sex tape played for jurors in extortion trial of Waffle House chairman's ex-housekeeper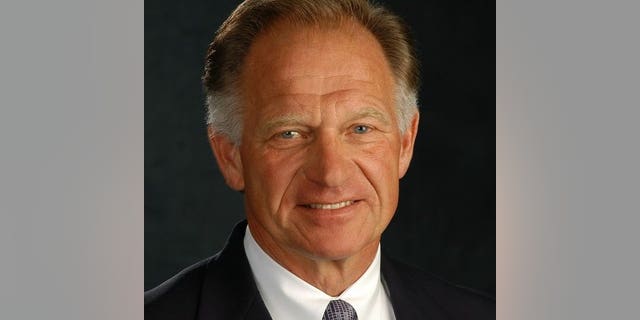 NEWYou can now listen to Fox News articles!
The chairman of the Waffle House restaurant chain wept in court Wednesday as jurors in an Atlanta courtroom watched a sex tape his former housekeeper allegedly secretly recorded in 2012 in a conspiracy to blackmail him for millions.
Joe Rogers Jr., 65, sat and shook his head as the jury listened and then watched several minutes of the video, which showed him having sex with housekeeper Mye Brindle, 47, six years ago.
The sex tape is key evidence in a six-year-long legal battle involving false accusations of sexual harassment, threats and attempts to extort money.
Rogers took the stand Tuesday to testify against Brindle, who videotaped the encounter. In his testimony, Rogers said that what the court heard was a typical sexual encounter with Brindle. He admitted he had been having sex with her for more than nine years, the Atlanta Journal-Constitution reported.
But defense attorneys argued that the woman was justified in making the tape because of the sexual harassment of which Rogers is accused. The executive, however, contends the relationship was always consensual.
In 2012, Brindle sued Rogers for sexual harassment. The executive admitted having occasional sexual encounters with the woman but denied allegations of sexual harassment, saying she sued to extort money from him.
A Cobb County Superior Court judge ruled in 2013 that Brindle may have recorded the sexual encounter without Rogers' consent.
"The video recording makes it clear that (the woman) was a willing participant in the sexual encounter and is not the victim of sexual battery," that judge ruled.
One of Brindle's attorneys, David Cohen, reportedly wrote to Rogers in July 2012, encouraging him to resolve the allegations and warning that failure to do so would lead to "media attention, criminal charges, divorce, and the destruction of families," the Journal-Constitution reported.
"According to her attorneys, she now wants millions of dollars from me."
"Shortly thereafter, on July 16, 2012, I received a letter from her attorney containing false allegations and strong threats," Rogers said of the letter in 2012. "According to her attorneys, she now wants millions of dollars from me."
The letter encouraged the executive to countersue. That resulted in the housekeeper, along with her two attorneys, getting indicted in 2016 on accusations of illegally recording the sexual encounter and conspiring to extort millions from Rogers.
Brian Robinson, a spokesman for Brindle's attorneys, said at the time that the charges against the three individuals sent "a chilling message to victims of sexual abuse and those who seek to help them attain justice."
He added: "The two attorneys indicted zealously represented their client, a victim of serial sexual abuse by her employer, Joe Rogers."
Rogers has spoken out about the allegations and lawsuits in the past, expressing regret and apologized to his wife and the family.
"That was wrong of me and I am very sorry for the pain and embarrassment I've caused my wife and family. There is no excuse for what I have done," he said. "I am a victim of my own stupidity, but I am not going to be a victim of a crime -- extortion."
He added: "As personally embarrassing as this situation is for me, I am committed to the legal and law enforcement process to expose the motives of my former housekeeper and her attorneys."
Rogers is the son of Waffle House co-founder Joe Rogers Sr., who died in 2017 at age 97. Waffle House started in Georgia in 1955 and now operates at more than 1,500 locations.
The Associated Press contributed to this report.