Seven Dead After Tractor-Trailer Collides With Minivan in Indiana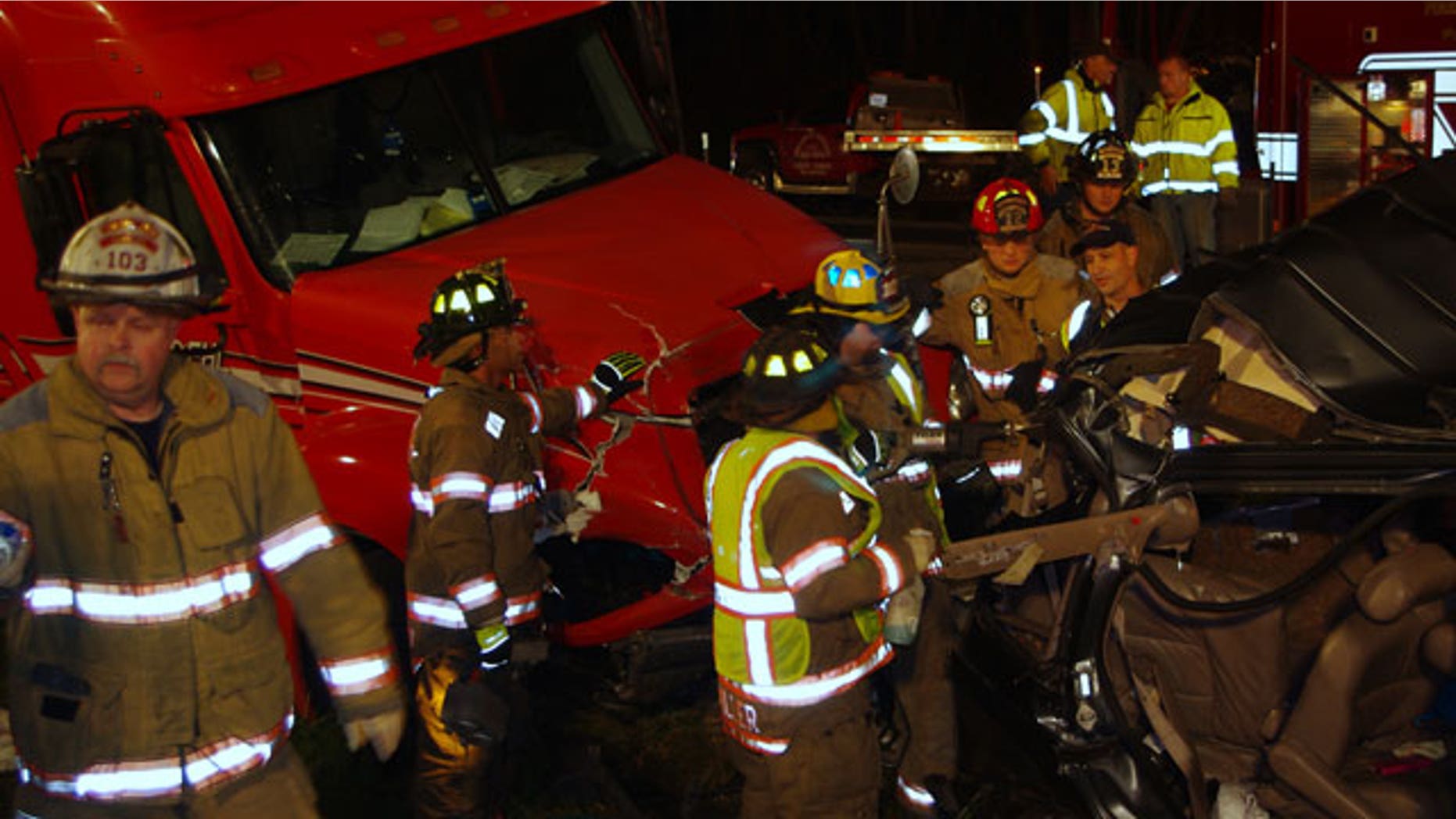 BRISTOL, Ind. – An infant was among the seven people killed when a semitrailer slammed into the back of their packed minivan on an Indiana highway, and all 10 of those on board are believed to have been related, state police said Friday.
None of the minivan's occupants were wearing seatbelts when tractor trailer slammed into their vehicle Thursday night on the Indiana Toll Road about 10 miles east of South Bend, state police Capt. Trent Smith said.
The infant who was killed was in a car seat, but it wasn't being used properly, he said.
The minivan had Illinois license plates, and police believe at least some of those on board were Ecuadoran immigrants living in the Chicago area, Smith said. Family members were coming from the Chicago area Friday to help identify the victims, he said.
Two of the minivan's three injured occupants were in critical condition Friday, and the third was in stable condition, he said. The driver of the truck, which had Wisconsin license plates, was also hospitalized Thursday night.
Witnesses suggested that the minivan may have hit a deer, then slowed or stopped before it was hit from behind by the semi, police said.
Both vehicles ended up in the center median, blocking traffic in both directions for several hours.