Security video in Georgia home captures woman firing gun at armed intruders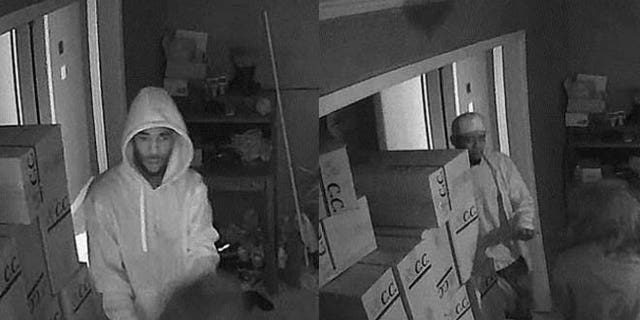 A woman in pajamas had the answer for three armed intruders who burst into a Georgia home--and it was all caught on dramatic video.
Gwinnett police said the the suspects kicked in the door of the home overnight on Sept. 16 and went room to room looking for cash. Instead they found a 36-year-old restaurant owner still in her PJs and firing a gun, Fox 5 Atlanta reports.
"She did not know the men and it's clear that they weren't invited into her home," Gwinnett police spokesman Deon Washington said. "She simply exercised her right to defend her property."
The suspects fled as the woman opened fire. Police said the short man in the video, wearing dark clothing and a should-length wig was fatally shot. He was later identified as Antoino Leaks, a 28-year-old man from Atlanta.
"Someone (came) in my house," the woman told a 911 dispatcher after the suspects fled, the Gwinnett Daily Post reported. "I don't know how they (came) in … They've got a gun."
In the videos the woman's roommate takes the gun from her as he consoles her.
Gwinnett police released the video, seeking information about the two suspects who got away, Fox 5 reported.