Second Massachusetts mobster eyed in vicious slaying of Whitey Bulger, report says
A second Massachusetts mobster is reportedly being eyed as another suspect in the vicious slaying of notorious crime boss James "Whitey" Bulger at a West Virginia prison earlier this week.
Paul J. DeCologero, who was a member of the North Shore organized crime group, was suspected of being involved in Bulger's prison murder, law enforcement officials told the Boston Globe on Friday.
Bulger was savagely beaten to death at USP Hazelton in Bruceton Mills on Tuesday. One man used a lock tucked into a sock as a weapon and the group attempted to gouge the gangster's eyes out and cut out his tongue, TMZ reported, citing a source. Officials said his death was being treated as a homicide.
DeCologero was serving a 25-year sentence at the high-security facility for racketeering and conspiracy that led to the 1996 brutal murder of Aislin Silva, 19, according to the Boston Globe. The DeCologero crew, led by DeCologero's uncle Paul A.DeCologero, was responsible for cutting up and disposing of the teen's body. Silva's body wasn't found until 2016, the newspaper reported.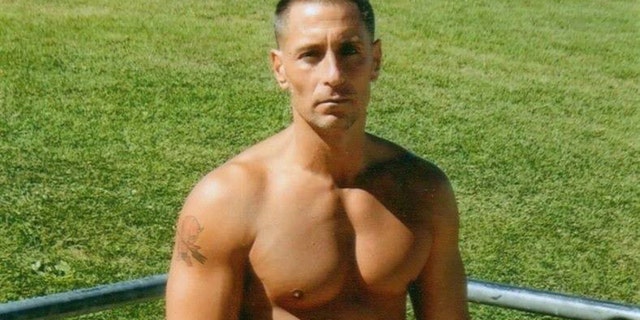 Fotios "Freddy" Geas was also being eyed as a possible suspect in Bulger's murder, the Boston Globe reported earlier this week. Geas was known for hating "rats," according to a private investigator who had worked with Geas, which would appear to give Geas a motive because Bulger worked as an FBI informant.
DeCologero's motive wouldn't be as clear, according to the Globe. However, DeGologero's downfall was carried out by allies who had turned on their crew, including his own father.
Also, DeCologero was set to be released Aug. 30, 2026, and it wasn't immediately clear how he or Geas would have known about Bulger's transfer to the prison, according to the Boston Globe.
DeCologero was sentenced in 2006 after he was convicted of trying to obtain strong heroin in order to kill Silva, the newspaper reported. When the plan failed, another gangster broke the teen's neck. Crew members later dismembered the teen's body and dumped it in a makeshift grave.
Prosecutors said DeCologero was an integral part of the DeCologero crew.
"Paul J. was one of Paul A.'s primary 'foot soldiers,' available at Paul A.'s 'beck and call' to be involved in drug dealing, robberies, burglaries, and ultimately, the killing of Aislin Silva," prosecutors said.
Paul J. DeCologero's lawyers argued that his involvement in the crime family was "involuntary."
His conviction was upheld in 2015.