Seattle's most controversial projects, from $52M for streetcars to a $113M Ocean Pavilion
As the homeless population explodes and pricey projects are voted into existence, some Seattle residents are questioning if the tens of millions of dollars the city has poured into boosting its progressive credentials is money well spent.

From taxpayer-funded streetcars to a pricey new aquarium, the city has proposed plenty of costly upgrades. And Seattle also has been spending a chunk of money to help solve another big issue: homelessness.
The city reportedly has the third-highest number of homeless people in the U.S. In 2017, Seattle spent $68 million combating the issue.
CALIFORNIA'S ENACTED AND POTENTIAL BANS, FROM INTERNAL COMBUSTION ENGINES TO PLASTIC BAGS
Here's a list of some of Seattle's most controversial projects and proposals in recent years, and how much they would potentially cost taxpayers.
Streetcars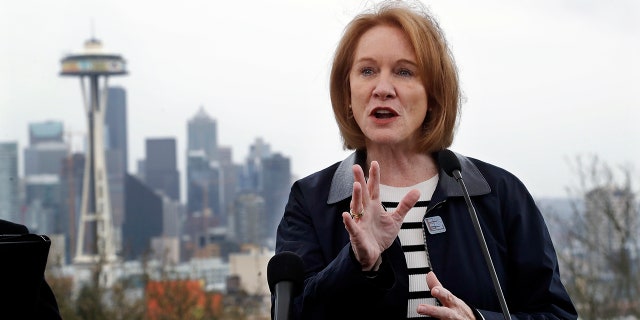 The Seattle Department of Transportation reportedly ordered 10 new streetcars for $52 million in 2017 to expand the Seattle Streetcar system by linking the two existing streetcar lines.
But there's a problem: the new streetcars are apparently heavier and longer than the ones currently in use. If they can't fit on the current tracks, then it's possible they may not be used at all.
SEATTLE'S $52M STREETCAR FIASCO THE LATEST SETBACK FOR CITY'S ANTI-TRUMP MAYOR
"It appears the error will require either a change order for design of the streetcars or incur new costs for construction of new or retrofitted maintenance barns," City Councilmember Lisa Herbold wrote in a blog post.
Seattle Mayor Jenny Durkan had to temporarily stop work on the project following revelations that it may cost 50 percent more than previously estimated, the Seattle Times reported.
Ocean Pavilion
The Seattle Aquarium has proposed a $113 million plan to build a new Ocean Pavilion to help relieve overcrowding. The new building, slated to open in 2023, would house a 300,000 gallon shark tank, KIRO 7 reported.
About 30 percent of funding for the project would be coming from the city, according to documents obtained by KIRO 7. The rest of the money is expected to come from private donors, federal and state sources.
NRA, SECOND AMENDMENT FOUNDATION FILE SUIT AGAINST SEATTLE GUN STORAGE ORDINANCE
Some have praised the construction of the 48,000 square-foot building, claiming it will particularly benefit children. But others questioned if the money would be better spent helping the homeless and solving other issues plaguing the city.
Seattle Aquarium CEO Bob Davidson told KIRO 7 the project will improve tourism, pointing to a decade-old $42 million expansion that increased attendance by about 200,000.
Protected bike lanes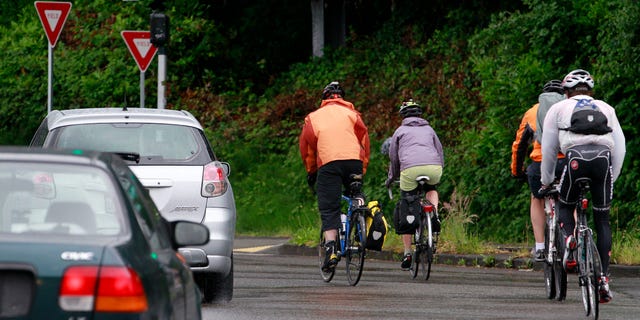 $12 million per mile? SDOT is planning to create 50 miles of protected bike lanes across the city — but the price tag for the new routes have some officials wondering if they can afford it.
Former Mayor Ed Murray's initial estimate for the new paths was about $860,000 per mile, with a budget of $94 million to complete construction on the 50 miles-worth of new bike lanes. But the cost to insert new traffic signals, drainage, curbs and various other items to complete the project may inflate costs.
Construction on Second Avenue, for example, cost closer to $12 million for a 1-mile, two-way lane, the Seattle Times reported in May.
Under their current budget, SDOT told the Times it won't be able to complete construction on all the lanes proposed in "The Levy to Move Seattle", which was approved by voters in November 2015.
"Clearly, SDOT needs to work much harder on value-engineering the costs of these projects down," interim SDOT director Goran Sparrman told the Times. "Second Avenue clearly is a far outlier. But we simply can't afford those things."
In 2015, voters agreed to a $930 million plan to improve Seattle roads, bridges and public transportation.
"The levy provides roughly 30% of the City's transportation budget and replaces the 9-year, $365 Bridging the Gap levy approved by voters in 2006," SDOT explained on its website, adding an oversight committee approved by the mayor and city council will oversee budgeting for various city-wide projects.
Tiny house villages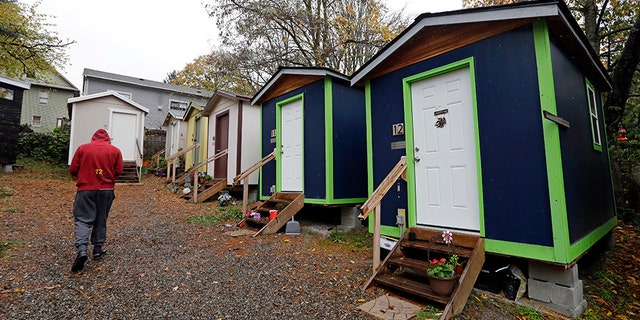 Earlier this year, the city council repealed a "head tax" aimed at taxing businesses that make $20 million in gross revenue — about $275 per full-time worker each year.
Revenue from the tax, which was opposed by Seattle-based business giants Amazon and Starbucks, would have raised roughly $48 million a year to fund homeless shelters, build tiny house villages and affordable apartments.
SEATTLE'S NEW 'HEAD TAX' BLASTED BY CITY'S MEGA-CORPORATIONS
Despite spending in Seattle and King County that has ballooned to $200 million a year, the number of people living in tents, on Seattle streets and in vehicles has grown 20 percent since 2016, to nearly 4,000 individuals.

So far, Seattle has seven permitted tiny house villages, though officials reportedly expect that number to increase by the end of the year.
"Each night, the villages provide more than 300 people a tiny house structure that locks, access to restrooms and showers, case management, a kitchen and a managed community," the city explains on its website.
Seattle works with nonprofit Low Income Housing Institute (LIHI) to oversee the homeless encampments. The city doesn't fund the construction of the tiny homes — which are mainly built by volunteers — but it does pay LIHI staff to operate it, KIRO 7 reported.
Next year, the city will pay the organization $1.7 million to "operate and provide case management" to those living in the villages, according to the Seattle Times.
The U.S. Interagency Council on Homelessness has slammed cities who are taking the tiny home approach, arguing it doesn't actually solve the problem and ends up being costly and hard to manage.
"Creating and then operating such settings typically requires significant funding, energy, and staff time from both public and private agencies devoted to locating and arranging for the use of sites, educating and engaging neighbors, addressing any permitting requirements, providing a secure and hygienic environment, setting up and maintaining any structures, providing adequate services and supports, and many other planning and operational details," the USICH warned in a May 2018 memo.

Fox News' Lukas Mikelionis and Dan Springer contributed to this report.