Scalise upgraded as gunman James Hodgkinson had 200 rounds of ammo in storage unit, FBI investigators say
Rep. Steve Scalise was upgraded to fair condition Wednesday, as FBI officials disclosed more information about the gunman who was initially in critical condition at shot him on a Virginia baseball diamond last week.
The Louisiana congressman and House majority whip was shot in the hip and initially in critical condition at MedStar Washington Hospital. But officials upgraded his condition for a second time Wednesday, and his office said he "continues to make good progress."
Meanwhile, FBI officials said leftist gunman James Hodgkinson had more than 200 rounds of ammunition at a local storage unit when he attacked Republican lawmakers as they practiced for the annual Congressional baseball game.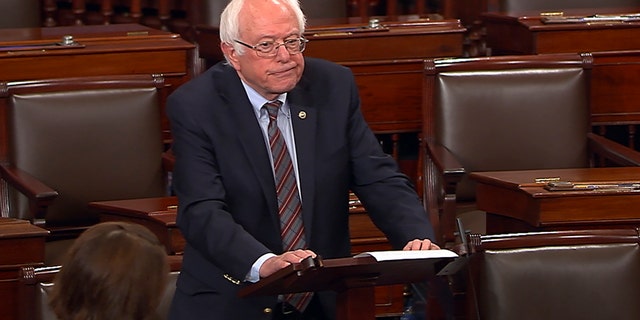 Timothy Slater, special agent in charge of the FBI Washington field office, said Hodgkinson, 66, had rented a storage unit in Alexandria started April 16, which he visited more than 43 times between April and June.
Also, Hodgkinson visited the office of Sen. Bernie Sanders, I-Vt., in mid-April and emailed Senators Tammy Duckworth and Dick Durbin, D-Ill., sometime between January 2017 and the shooting last week, the FBI said without elaborating.
In addition to the ammunition, investigators found a laptop computer, a receipt for a November 2016 gun purchase and additional SKS rifle components. Hodgkinson, from Belleville, Ill., used an SKS 7.62mm caliber rifle and a 9mm handgun during the shooting at Eugene Simpson Stadium Park on June 14.
SCALISE SHOOTER JAMES HODGKINSON HAD LIST OF REPUBLICAN LAWMAKERS' NAMES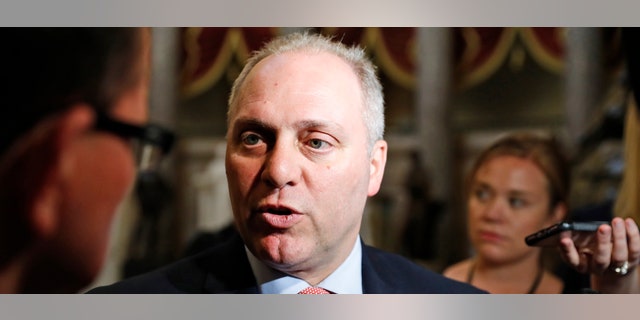 "(Hodgkinson) fired over 60 shots, 50 of those shots were from the SKS rifle," Slater said, adding it didn't appear that Hodgkinson had a particular target in mind and it was a spontaneous shooting.
He said the 9mm handgun was purchased after the election of President Donald Trump in November 2016. In Bellville, police were reportedly called to Hodgkinson's home
Hodgkinson acted alone when he shot and gravely wounded Rep. Steve Scalise, the House majority whip, and four others, Slater said, adding that Hodgkinson did not have any ties to terrorism.
The FBI said the agency is actively investigating Hodgkinson's associates, whereabouts and any activity on social media that could give any indication to his motive last week.
Slater said Hodgkinson had been suffering in various aspects of his life and espoused anti-Republican sentiment online. He said social media posts did not give any indication of his plans of the attack.
Authorities previously said Hodgkinson was leaving out of a white cargo van for several months and was frequently seen working on a computer at a nearby YMCA.
SHOOTING SPURS CALLS FOR NEW LAWMAKER SECURITY MEASURES
Hodgkinson was spotted regularly over the past several weeks at the YMCA next to the site of the shooting, sitting with a computer in the lobby or at a table in an exercise area that looked out onto the baseball field.
Slater said the paper with a list of names of Congress members found on Hodgkinson did not include any context. He added there is no indication the names on the list are under any threat.
Fox News reported the list contained the names of six members associated with the Freedom Caucus:
Reps. Scot DesJarlais, R-Tenn., Trent Franks, R-Ariz., Jeff Duncan, R-S.C., Jim Jordan, R-Ohio, Mo Brooks, R-Ala., and Morgan Griffith, R-Va.
Scalise and other congressional Republicans were practicing for their annual charity baseball game against Democrats when a gunman started shooting. U.S. Capitol Police and other officers returned fire and killed Hodgkinson.
Fox News' Chad Pergram and The Associated Press contributed to this report.