Scaffolding collapse near Walt Disney World Resort kills 2 workers
Two workers plunged seven stories to their deaths early Wednesday when scaffolding collapsed at a Florida construction site near the Walt Disney World Resort, authorities said.
A third worker hung on and managed to climb to safety. The individual sustained minor injuries, according to authorities.
The construction workers were above the sixth floor of a hotel under construction when the "support structure gave away," Orange County Fire Rescue spokesman Mike Jachles said. The workers were pouring concrete just before the collapse about 4:15 a.m.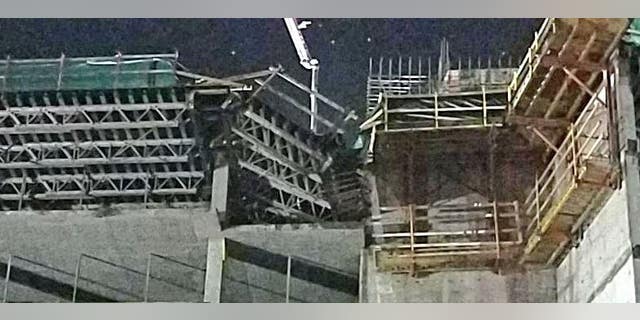 "They were on the scaffolding, and for reasons unknown at this time, that support structure gave way, sending two workers plummeting to the ground below. Both died on the scene," Jachles said. "A third worker managed to hang onto the scaffolding and managed to climb to safety."
There were about 18 workers at the site of the future JW Marriott Orlando Bonnet Creek resort when the deadly collapse happened. Marriott International previously described the $282 million project as a 16-story building with 516 rooms near Orlando's popular theme parks.
It's owned and developed by DCS Investment Holdings, a private equity group based in West Palm Beach, Florida, which is owned by Dwight C. Schar, co-owner of the Washington Redskins.
The Occupational Safety and Health Administration will investigate the accident, officials said.
The Associated Press contributed to this report.