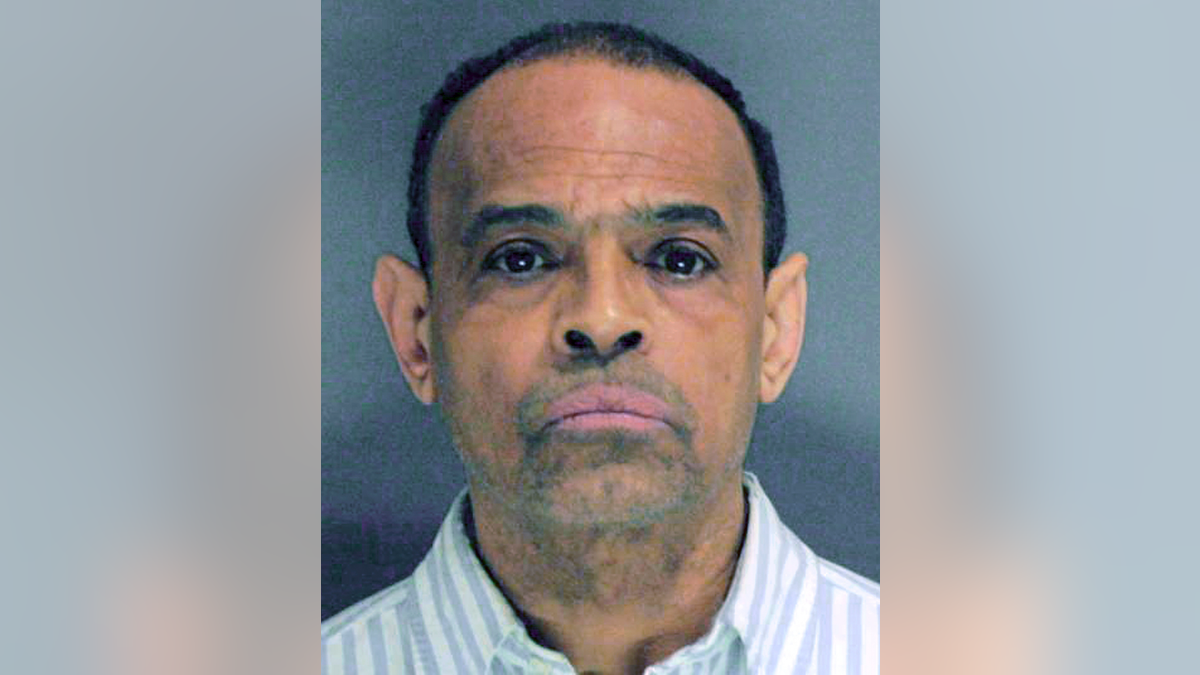 BOSTON – Shaun Harrison was a Boston high school dean and anti-violence advocate known by students as "Rev" for his pastor-like demeanor. But the pious facade hid a dark double life.
He boasted to students of his gang ties, drugs and guns. He recruited one of them, a 17-year-old student from a broken home, to deal marijuana in school, authorities said.
But after a dispute over slumping sales, Harrison shot the teen in the back of the head with a .380 pistol as they walked on a snowy city street in 2015 and left him for dead, prosecutors said.
Except Luis Rodriguez didn't die. He dragged himself up and flagged down a passing car. In the hospital, Rodriguez uttered the name of his would-be killer: "Rev."
Harrison, now 58, was sentenced Friday to as many as 26 years in prison for assault and other charges, capping the sad tale of a wannabe saint, who, prosecutors say, was revealed to be a dangerous, predatory fraud.
"You professed to be a man of religion, you promote yourself as one who can mentor troubled youth ... and yet you violated their safety by bringing drugs and violence to them," Judge Christopher Muse said.
Harrison arrived at English High in Boston in January 2015, just two months before his arrest and after stints at other city public schools over about five years. He had been a community organizer and youth minister in Boston for decades, a familiar face who often worked with police and other law enforcement and helped gang members turn their lives around.
"This guy is probably the last person we would expect," Police Commissioner William Evans told The Boston Globe following Harrison's arrest in 2015. "He was an advocate for anti-violence. Why would he be on our radar screen?"
But there were warning signs early on that something was amiss.
A city inquiry into Harrison's disciplinary record following his arrest found that he'd had other reprimands in his short tenure in the public school system, including warnings for pushing a female student and making inappropriate comments to two other students, both in 2012.
The morning he shot Rodriguez in 2015, he had shoved a female student during a dispute. School officials said later they had intended to fire Harrison for that incident alone. But he was charged with attempted murder the next day instead.
Harrison has denied the allegations, telling WHDH-TV he "never lived a double life."
"I am not a gang member. I'm the Rev," he told the station. "For me to be accused of something like that, all of a sudden at 55. ... It's like a nightmare, and you are trying to wake up from this nightmare," He said.
His lawyer told the judge Harrison shouldn't have to die in prison, describing him as a well-respected youth advocate with no prior criminal record.
But the judge said Harrison acted like an "assassin" and called it a miracle Rodriguez's name isn't etched into a nearby homicide victims memorial.
"He did everything to engrave Luis' name on one of those stones except get a death certificate," Muse said.
Rodriguez, now 20, cried quietly in the back of the courtroom as his aunt described the horror of learning that her nephew was nearly killed by someone he trusted. The bullet entered near Rodriguez's right ear and just missed his carotid artery, breaking his jawbone and causing nerve damage and hearing loss.
"May God forgive you, sir, because we will not," Diana Rodriguez said between sobs.
During Harrison's two-week trial in May, prosecutors painted a portrait of a man who took advantage of youths instead of molding and shaping their lives for the better.
Rodriguez testified that he had a rocky start with Harrison but soon came to confide in him about his personal struggles. His mother was incarcerated and his grandmother largely raised him.
"He was my counselor. I went to him for everything," Rodriguez said in court, according to the Globe .
On the night he was shot, Rodriguez said the two were planning to meet at a gas station. Harrison had promised to bring drugs and take Rodriguez to a place where the two could meet women, prosecutors said.
A surveillance video shows the two blurry figures walking in the snowy city street. Then one suddenly turns and runs away.
___
This story has been updated to correct that Harrison did not work as a dean at the school for five years. He was hired by the school a few months before the shooting.
___
Associated Press writer Philip Marcelo contributed to this report. Follow Alanna Durkin Richer at http://twitter.com/aedurkinricher and read more of her work at http://bit.ly/2hIhzDb .