Safari park's animals in 'very dangerous' situation in wake of California wildfires
African animals on the Safari West Wildlife Preserve in Santa Rosa were saved from the imminent danger posed by the deadly wildfires in Northern California, but remain at risk as situation remains "very dangerous".
The park's 900 animals, including Giraffes, rhinoceroses, cheetahs and other exotic African animals, were in need of protection after spot fires were noticed around the 400-acre preserve, the San Francisco Chronicle reported.
Firefighters extinguished the fires at the animal preserve on Monday. The park's staff and visitors were evacuated On Sunday but returned the next day to examine the situation and provide support for the animals.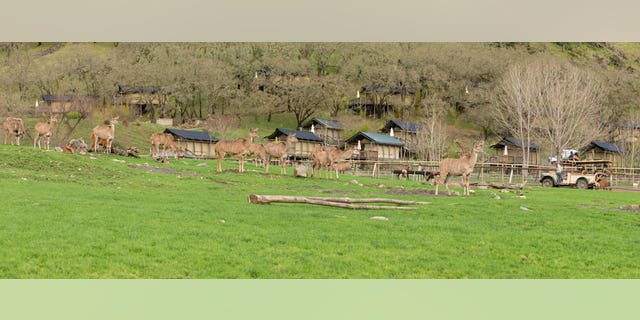 Safari West officials released a statement on Facebook, saying that the situation remains under control but it could turn for worse at any point.
"While the situation remains dynamic and very dangerous, we have received word that the Safari West Wildlife Preserve appears to have weathered the worst of this firestorm. The situation is still very much active and could take a turn, but for the moment, it looks like our preserve and our animals are OK."
Oakland Zoo spokesperson Erin Harrison said personnel from multiple cities are prepared to support the animals in the event of evacuation or providing any vet care if needed.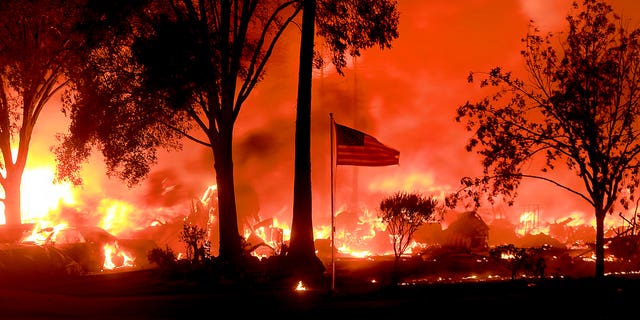 "Imminent fire danger seems over," she told the Chronicle, "but some animals could be affected by smoke inhalation." Smaller park's animals such as birds were evacuated on Sunday together with the staff.
The park also denied reports circulating on social media that suggest some animals escaped or that fences were cut.
"As of late this afternoon, the fences of Safari West stand and the animals are contained and accounted for. At no point were fences cut or Safari West animals released," a statement on Facebook read.