Romance or rape? California 'dating coach' under fire after video details graphic sexual assault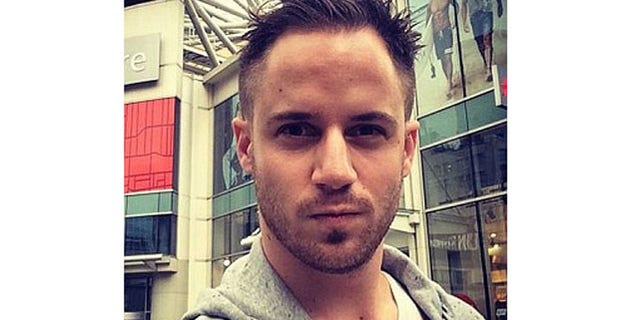 Lonely men from around the world pay as much as $3,000 each to attend seminars where self-described pick-up artist Julien Blanc and his associates purport to teach how to seduce women, but critics say what the California-based "dating coach" advocates is more like sexual assault -- even rape -- than romance.
Blanc, co-founder of a company called Real Social Dynamics, was forced out of Australia and his work visa revoked last week in response to a massive social media campaign aimed at exposing his methods, which critics say include such tactics as grabbing women by the neck -- which he dubs the "choke opener" -- and walking up to strange women in foreign countries and forcing their faces into his crotch.
"It's unspeakable," said Mike Burke, a British teacher and researcher based in Tokyo who is a leading force in the "Take Down Julien Blanc" Facebook campaign. "He's inspiring people to commit an act that is criminal," Burke, 32, told FoxNews.com Wednesday. "And the misogyny is shocking."
Burke, whose Facebook group taking on Blanc has nearly 8,000 followers, said Blanc's seminars cross the line of free speech by inciting his audience to commit assaults.
[pullquote]
In videos of his seminars and on his website, Blanc makes no effort to soften his disturbing approach, which he says is most effective in Asian countries.
"At least in Tokyo, if you're a white male, you can do what you want," Blanc says on one video as a group of men listen intently and take notes. "Just grab her ... [I'm] romping through the streets just grabbing girls' heads, just like, head on d--k...head on d--k.""
On Blanc's website, PimpingMyGame.com, he seems to acknowledge the damage his twisted tactics can cause.
[image]
"It's Offensive, It's Inappropriate, It's Emotionally Scarring, BUT IT'S DAMN EFFECTIVE," Blanc boasts.
And a Twitter account now protected from public view includes a post about drugging women in order to commit rape: "Dear girls, could you please save me the effort and roofie your own drink? #JustKidding."
Blanc may be taking his cue from Real Social Dynamics co-founder Owen "Tyler" Cook, who describes in a video the unconfirmed rape of a woman named "Thai." A copy of the video was obtained by FoxNews.com.
"I think she didn't wanna have sex again," Cook tells a group of men. "But I just like f--king threw her on the bed...and I'm all like, make it quick [because] she doesn't even want it."
Graphic warning: Click here to see the video
Perhaps even more disturbing, critics say, is the number of followers defending Blanc's tactics and, in some cases, threatening to rape women who publicly oppose him.
Since having his working visa revoked by Australia, other venues where Blanc gives his seminars have refused to host him. Jennifer Li, of Washington, D.C., has launched a campaign against Blanc that includes a Change.org petition calling on hotels to stop hosting the company's seminars.
"He's fostering a culture of rape," Li told FoxNews.com, claiming she's received threats to her physical safety since creating the petition.
Ticketing website EventBrite told FoxNews.com Tuesday it has completely cut ties with Real Social Dynamics events.
"While we do not actively monitor and remove events, we do listen to our community and evaluate concerns as they surface," Eventbrite spokeswoman Terra Carmichael said in an email. "In this case, our Trust & Safety Team determined that the events violated our Terms of Service, and they have since been removed from our platform."
Phone calls and emails to Blanc and Cook were not returned. The West Sunset Boulevard address their website lists as their headquarters is a strip mall with a laundermat and Radio Shack, according to Sgt. Richard Bowman of the Los Angeles County Sheriff's Department, although he noted the men could have a mailbox there.
Blanc's supporters, meanwhile, have also started a Change.org petition arguing he should not be censored.
[image]
"Public figure and dating coach Julien Blanc has been under tremendous scrutiny from feminist groups who have accused him of sexual assault and called him every name under the sun," the petition reads. "Julien Blanc is an easy target and although many people disagree with him, he has not committed any crimes."
"He is NOT sexist. He is NOT racist. He has, in fact, helped hundreds and thousands of men to find success in their dating lives. HE DOES NOT ADVOCATE SEXUAL ASSAULT. THIS IS A LIE," the petition claims. It had 2,414 signatures as of Thursday morning.
U.S. law enforcement sources said the case is considered a federal matter because it involves the dissemination of information via the Internet and involves foreign countries.
Burke said his group has received unconfirmed reports that Korean, Japanese and British authorities are investigating Blanc. A spokesman for the British government could not comment on whether Blanc was banned from the UK, though he noted, "The Home Secretary has the power to exclude an individual if she considers that his or her presence in the UK is not conducive to the public good."