Rival Accused of Killing Hells Angels Boss Caught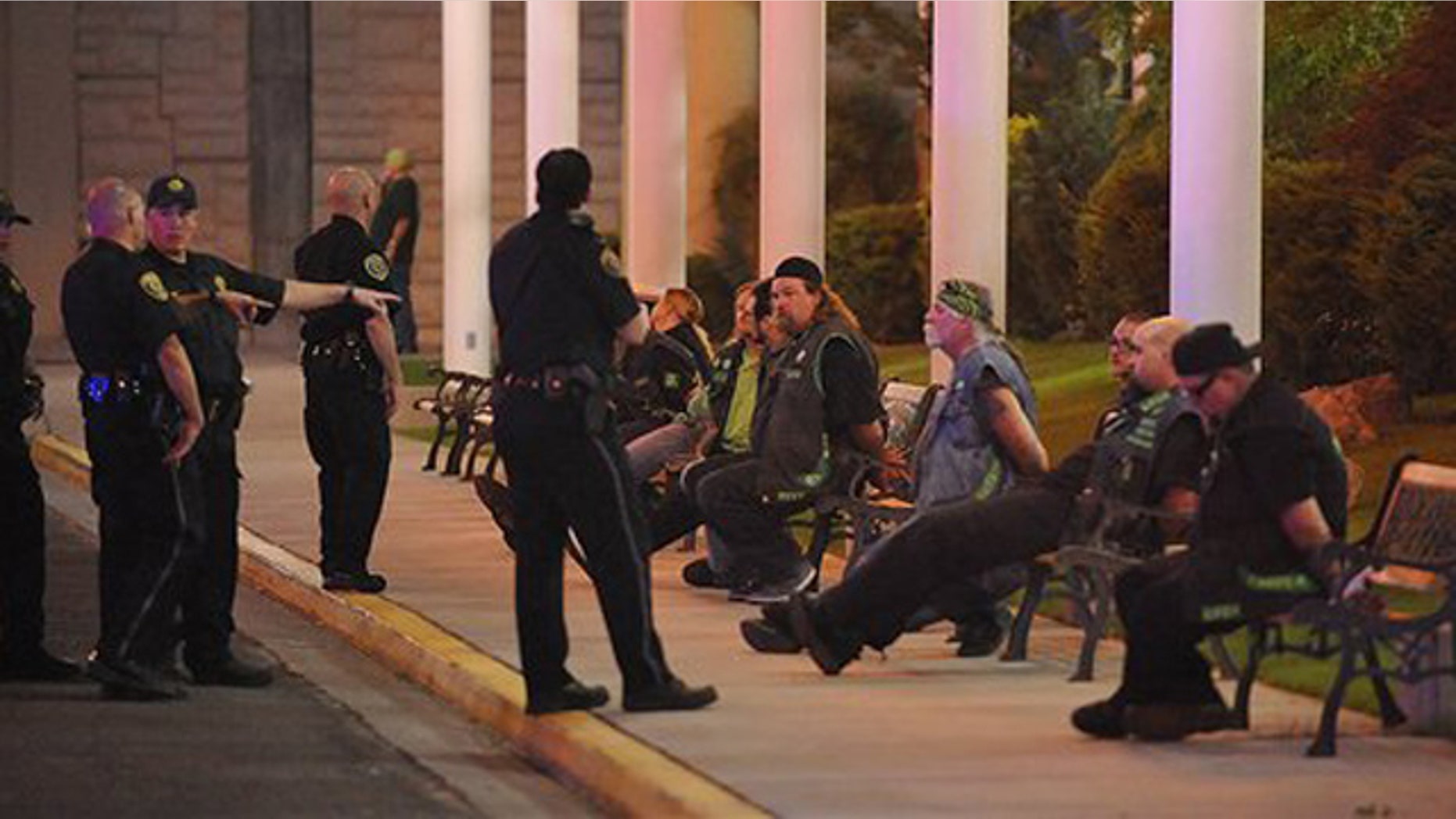 SAN FRANCISCO – A man accused of killing the leader of the San Jose Hells Angels in a shootout at a Nevada casino has been arrested on a college campus in San Francisco, authorities said Friday.
Ernesto Manuel Gonzalez, an alleged member of the rival Vagos motorcycle gang, was taken into custody Thursday after a University of California, San Francisco police sergeant spotted him in a parked car just a block from campus police headquarters, UCSF Police Chief Pam Roskowski said Friday.
Sgt. John Gutierrez was on routine patrol when he spotted a 2011 Chevrolet Malibu with Washington state license plates and saw a man inside acting nervously shortly after 8 p.m., Roskowski said.
Gutierrez then asked Gonzalez, 53, of San Jose, for his keys and driver's license. A background check quickly revealed Gonzalez's arrest warrant in the Nevada murder.
He was arrested without incident.
"It's just good old-fashioned police work," Roskowski said of Gutierrez, noting authorities across California and Nevada were told to be on the lookout for Gonzalez. "The sergeant is an experienced investigator who simply trusted and followed his instincts."
Gonzalez is being held in the San Francisco jail pending his extradition back to Sparks, Nev., where police accuse him of killing Jeffrey "Jethro" Pettigrew, 51, of San Jose during a shootout inside John Ascuaga's Nugget hotel and casino last Friday.
Gonzalez allegedly shot Pettigrew, president of the San Jose chapter of the Hells Angels and a city transportation worker, four times in the back, authorities said. They believed Gonzalez was in hiding and feared rival bikers would track him down before they could.
It wasn't immediately known if Gonzalez has an attorney.
Two Vagos members also were wounded in the Sept. 23 shootout, and a third was shot in the stomach the next morning by a gunman in a passing car. Saturday's shooting happened a few blocks from the Nugget and the town square where the 18th annual Street Vibrations motorcycle rally was being held.
Sparks Mayor Geno Martini canceled the event and declared a state of emergency amid fears the gang violence might continue.
Investigators didn't know it at the time, but the California Highway Patrol caught Gonzalez in photographs the day after the shooting at a gas station with other Vagos members in Applegate along Interstate 80 between Reno, Nev., and Sacramento.
The patrolmen were among officers in a number of law enforcement agencies that were set up on the main routes into Reno to monitor traffic flows out of concern the gangs might attempt to marshal more forces for retaliatory attacks.
Gonzalez was among several gang members who stopped Saturday afternoon at the gas station where officers took their pictures and wrote down motorcycle license plate numbers.
Subsequent examination of the photos determined that not only was it Gonzalez but he had on the same clothing as when he was caught on casino surveillance video -- a green long-sleeve shirt underneath a black Vagos vest, black jeans and black sunglasses, Sparks police Det. John Patton said in an affidavit.
One other person has been arrested in last weekend's shootout. Cesar Villagrana, 36, of Gilroy, Calif., did not enter a plea during his initial arraignment Thursday on multiple felony charges, including assault with a deadly weapon.
Police say video surveillance shows Villagrana, a Hells Angel, pulling out a gun from his waistband and firing into the crowd after Pettigrew was gunned down.
A hearing has been set for Oct. 5 as Villagrana's attorneys will argue to lower his $500,000 bail. A preliminary hearing is scheduled for Oct. 12.
Villagrana's lawyer Richard Schonfeld has said his client is a good family man with no prior felonies who cares for his ill mother and stepfather.