Returning jihadis from West belong in criminal justice system, not counseling, Heritage report says
A new study says the best way to deal with the vexing problem of Islamic fighters from Western countries who return home is to get them into the criminal justice system, rather than counseling, and to jail those who deserve it.
"Western governments should hold fighters who joined Islamist foreign conflicts and then return to their home countries legally accountable for their actions under domestic or international law," states a Heritage Foundation report, entitled "Foreign Fighters: The Rule of Law is the Best Response to Islamist Fighters from Western Countries," which is due out later this week.
"Legal accountability – and, when appropriate, incapacitation – would send a much-needed signal to those who choose to join terrorists that future 'foreign fighter' travel is completely unacceptable," the report said.
The challenge of how to deal with Islamist fighters returning to their Western homes has sparked contentious debate in recent years, particularly since ISIS has actively sought to stock its ranks with citizens of those nations.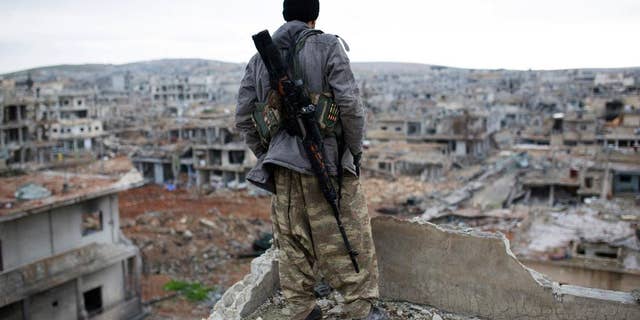 Robin Simcox, the report's author, contends the "alternatives posited are a mix of the failed, unproven or overly forgiving" and "sending the wrong signal concerning the acceptability of foreign fighter travel." Such alternatives are largely based on what is being referred to as the "Danish model," he said.
This approach, implemented in various degrees across Europe, "offers returnees the chance to take part in a voluntary counseling program, return to school or university, help in finding housing, and other services that would allegedly facilitate their integration into Danish society."
But the Heritage report highlights numerous cases in which some of the returning fighters have claimed to not have participated in violence, only for evidence to emerge later that indicates otherwise.
For example, Harry Sarfo, who traveled to Syria from Germany, gave an interview to The New York Times claiming he did not commit acts of harm. But video later surfaced of him allegedly shooting ISIS prisoners in Palmyra, Syria in 2015.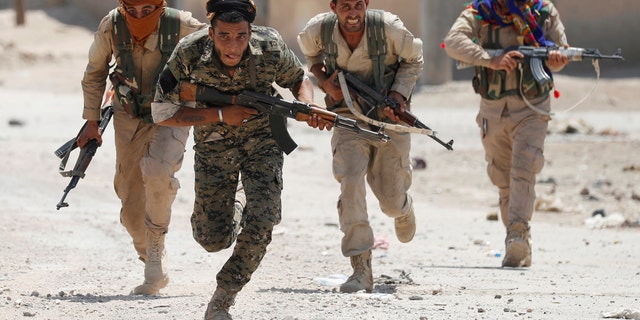 Simcox's report also criticizes what he calls the increasingly common notion held by some that "disillusioned" fighters can become "useful counter-terror messengers" to prevent others from joining the jihadi cause.
"Pathways out of extremism are very rarely instantaneous. It can take years for former extremists to fully disengage from this ideology. Expecting someone who was fighting alongside ISIS one day to be a legitimate ally in the fight against Islamist extremism the day after is an unrealistic expectation," Simcox told Fox News. "The increasingly popular idea that we should not jail terrorists because that would only make them even more radical shows how utterly backwards this entire debate can become. Yes, prison radicalization does exist.
"However, the answer is to deal with the conditions that create prison radicalization – an inability to isolate charismatic Islamist recruiters, for example – not stop sending those who broke the law to prison."
The report's findings are likely to generate resistance from many who have urged Western governments to take a less criminal-focused approach.
Christianne Boudreau, a Canadian whose 22-year-old son Damien was killed in 2014 while fighting with al-Nusrah, the Syrian branch of Al Qaeda, has become a prominent advocate for working with authorities to open the avenue for foreign fighters to see the error of their ways. She has urged they be used "as intelligence resources and to confine them to some form of de-radicalization program, not a high-security prison."
VICTIM OR THREAT? IRAQ HAS PLAN FOR ISIS FIGHTERS' WIVES, CHILDREN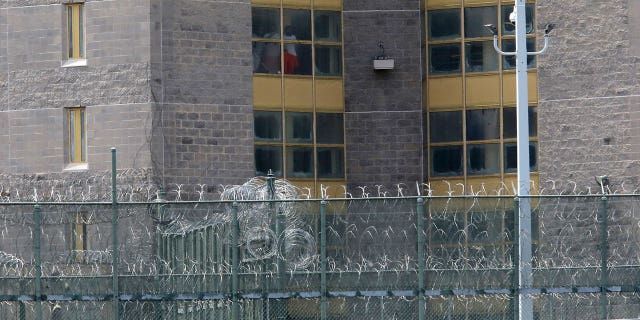 And Daniel Koehler, co-founder of the German Institute on Radicalization and De-Radicalization Studies (GIRDS), was personally tasked with laying the groundwork for the first controversial U.S program to de-radicalize an aspiring ISIS fighter. He, too, has long argued for an integrative approach. "Well-designed de-radicalization programs usually have four main fields: religious, social, educational and psychological," he said.
The Heritage report does carve out an exception for returning children, who were born in the conflict zone or forced to travel there with their extremist parents.
"These children were either born there or had no choice about being there; have been used in military operations; and have been taught to hate the West and exposed relentlessly to ISIS ideology and propaganda," Simcox notes. "Local government teams working with young offenders, foster care, psychologists, de-radicalization initiatives and – for older children – security service monitoring are all options that may be used."
ALMOST ALL AMERICAN ISIS FIGHTERS UNACCOUNTED FOR, SPARKING FEARS THEY COULD SLIP THROUGH CRACKS AND RETURN
But for adults, the report adamantly concludes the law-and-order approach enables Western leaders to demonstrate to the population that they are responsive to the public's fears about terrorism.
"The emphasis on prosecution does not mean there is no place for de-radicalization initiatives; a successful counter-terrorism strategy will have multiple components," the report asserts.
Between January 2014 and December 2017, there were 180 known Islamist terror plots or Islamism-inspired acts of violence in Europe, the research highlighted. These took place in 17 different countries, leading to 357 deaths and 1,656 injuries. The number of plots in Europe rose every year during the same period.
"The U.S government and governments across Europe must prioritize public safety. That means that the primary focus must be on incapacitating the terrorists through all lawful means," Simcox added.