Remains of Korean War soldier returned home 62 years later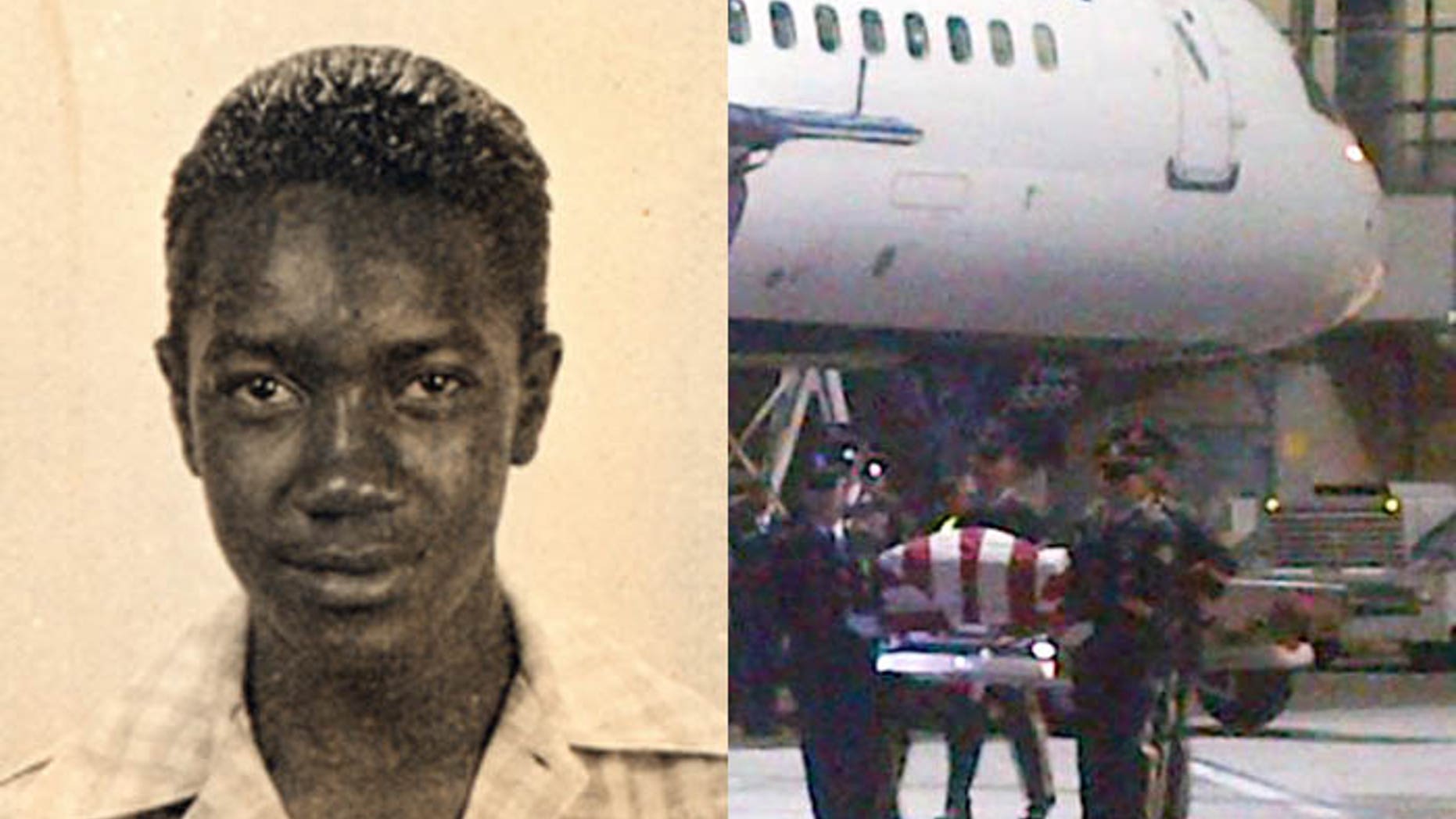 The remains of a California soldier who disappeared during the Korean War are finally being returned to his family — 62 years later.
Army Pfc. Roosevelt Clark, of Arvin, Calif., will be buried on Friday in Bakersfield. Clark's remains arrived in a flag-draped coffin at Los Angeles International Airport early Wednesday morning after a flight from Hawaii.
"It means so much to us," Clark's cousin, Rennie Hunter, told KTLA on Wednesday. "We are just overjoyed that he's coming home and that we have some closure."
Clark was just 18 years old when he was reported missing in action on Nov. 28, 1950, while fighting with the 35th Infantry Regiment in North Korea.
North Korea gave the United States 208 boxes of human remains between 1991 and 1994, believed to contain the remains of up to 400 U.S. servicemen. Documents submitted with the remains indicated that some were recovered from the area where Clark was believed missing in 1950.
Scientists later identified Clark's remains using dental comparisons, as well as DNA, which matched Clark's aunt and uncle.
Clark attended Bakersfield High School, where he played on the football team. He dropped out in April 1950, during his junior year to join the Army, KTLA reports.
Clark's photograph had been displayed in his parents' home for years.
"We spent our childhood grieving the portrait of a young man that we never got to know," Karlina Maiden Martin told the Bakersfield Californian.
Martin and her siblings were raised by her late great-aunt Sarah Clark, Roosevelt's mother.
"I'm only saddened that the elders, who could truly appreciate his return, have passed on," she said. "Our family can now truly rest in peace."
The Associated Press contributed to this report.