Red Sox broadcaster disgusted with son over murder allegations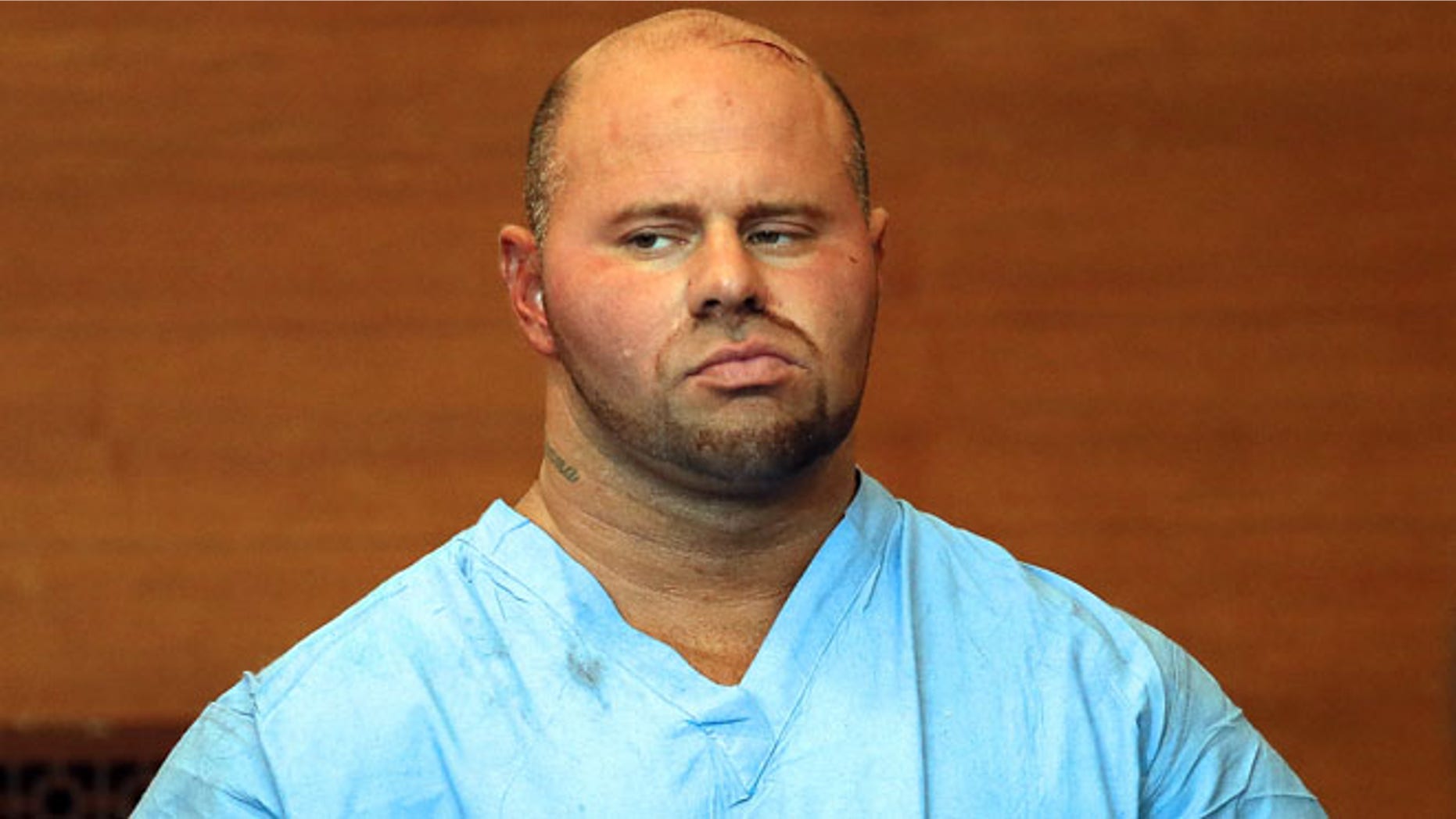 BOSTON – Former Boston Red Sox second baseman and current television analyst Jerry Remy said Saturday he could not describe his "disgust and remorse" over allegations his son fatally stabbed his girlfriend a day after being released from custody for allegedly assaulting her.
In a statement released through his Twitter account, Remy said he and his wife are "heartbroken" over the death of Jennifer Martel on Thursday night, allegedly at the hands of his son, Jared.
"Words cannot describe my wife's and my grief," Jerry Remy wrote. "Son or not, I am at loss for words articulating my disgust and remorse over this senseless and tragic act."
Jared Remy, 34, pleaded not guilty in Waltham District Court on Friday on charges of murder and domestic assault and battery in the killing of Martel, 27.
In court, prosecutors described a brutal and determined attack, saying Jared Remy assaulted Martel in the kitchen, living room, on a stairway and then pinned her to the ground in the patio where he stabbed her several times. At least one neighbor who tried to help Martel was driven back when Remy slashed at him, a prosecutor told a judge in court. Remy was arrested at the scene, his clothes soaked in the victim's blood
That neighbor, identified as Ben Ray, spoke to MyFoxBoston.com, saying "It's not an easy thing to watch ... It's not an easy thing to try to stop and not be able to."
Martel's 4-year-old child was in the apartment, and was not hurt. The child is now in the custody of child welfare officials.
MyFoxBoston.com reported that Martel's family arrived in Massachusetts Saturday to plan funeral arrangements for the victim. Martel's mother told the Boston Herald that Martel had discussed ending her relationship with Remy in a conversation the two had Wednesday.
"She said, 'I was planning my escape,'" Patty Martel told the paper. "This was on Wednesday. She said, 'Don't worry, I'm planning my escape.'"
That same day, Jared Remy had been released on personal recognizance in an open assault and battery case in which Martel was the alleged victim, Middlesex District Attorney Marian Ryan said. The there was no active restraining order against him, she said. A spokeswoman for Ryan also told the Herald that prosecutors took into account that he had showed up in court in deciding whether to release him.
Remy has a violent criminal history, including a total of 15 criminal charges since 1998, according to Waltham court records. He has been accused of assaulting five people -- including four women -- and was involved in at least three restraining orders, including one in which he was the plaintiff. He was employed as a member of the Red Sox security staff before being fired in 2008 after he was implicated as a steroids dealer. Remy admitted to using steroids, but a Major League Baseball investigation found no evidence that he had sold them to players.
Remy was ordered held without bail. His attorney, Peter Bella, told the Associated Press he was trying to figure out what happened leading up to Martel's stabbing, pointing out that his client had what could be considered as defensive wounds.
A Massachusetts native, Jerry Remy played for the Red Sox for seven seasons after breaking into Major League Baseball with the California Angels and retired before the 1986 season. Since 1988, Remy has contributed color commentary for Red Sox broadcasts on the New England Sports Network (NESN), becoming a fan favorite along the way.
NESN announced Friday that Remy would not take part in broadcasts through at least next weekend. The earliest Remy could return to the booth is August 27.
Click for more from MyFoxBoston.com
The Associated Press contributed to this report