Quadruple Amputee Gets New Arms, Hands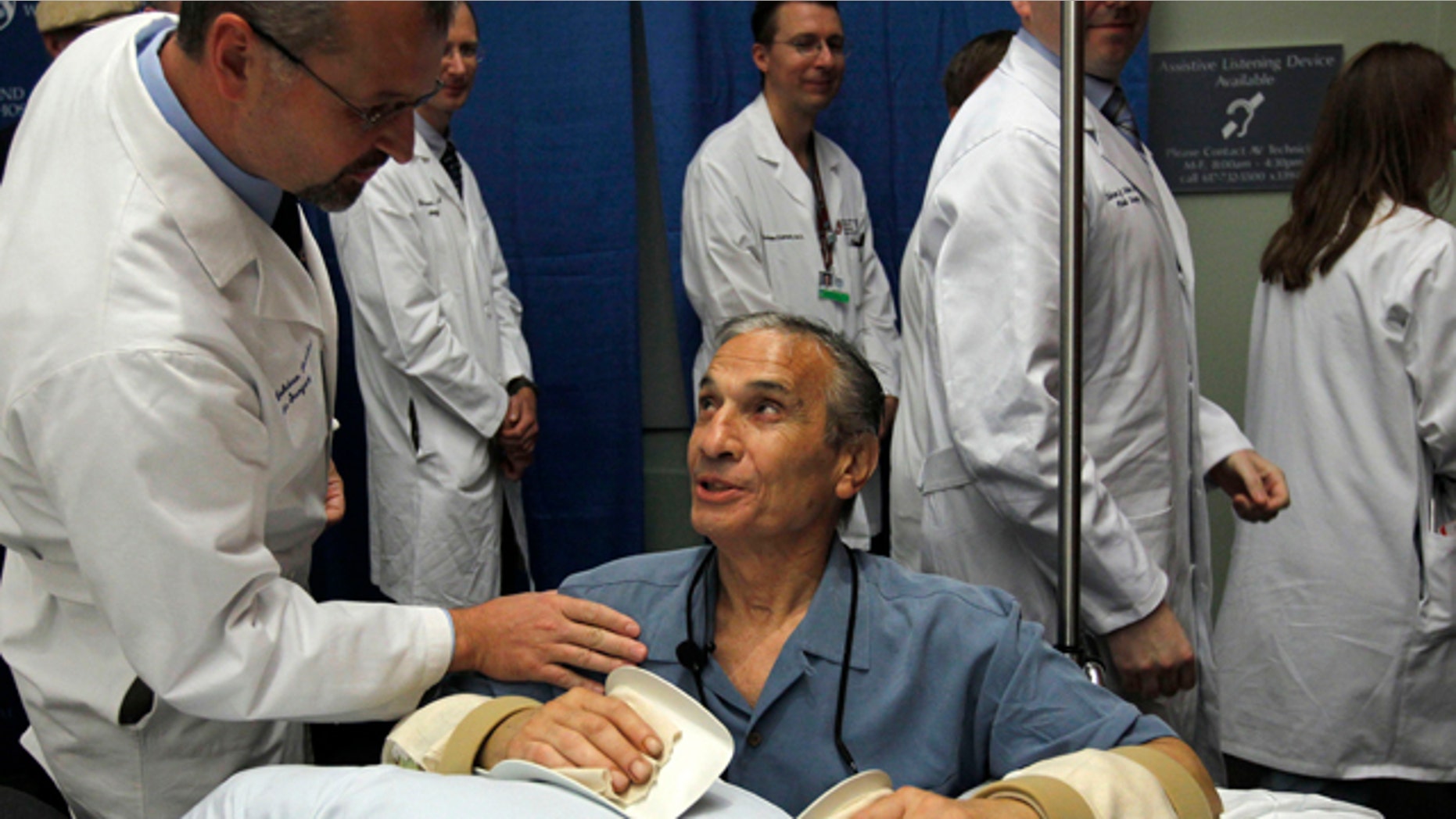 Richard Mangino, who lost his arms and legs to a bloodstream infection, received two new hands and arms during a 12-hour operation last week, the Boston Globe reports.
Mangino, 65, who suffered the infection in 2002, received his new arms at Brigham and Women's Hospital from a team of 40 surgeons, nurses, anesthesiologists, residents, radiologists and physician assistants who attached the left and right forearms and hand from an anonymous donor below Mangino's elbows.
"It's just like you can fly," Mangino said during a press conference announcing the operation. "It's like a bird that got its wings back."
During an interview with the newspaper in August, Mangino -- who became a prolific artist after his amputations -- said he wanted new hands so he could experience the sense of touch again, resume playing the guitar and swimming, and "ride a bike without bumping into everybody else."
Even as a quadruple amputee, Mangino tirelessly taught himself to do many of the things others take for granted, from dressing himself to picking up a dime from the floor. He relishes that he mastered shoveling waist-deep snow from his walkway last winter. But daily life was exhausting.
"I just want arms to be able to change my clothes without having to think how I am going to put them on, everyday,'' said Mangino, who has three grown sons and two grandsons. "Everything is a challenge."
His operation was the second double hand transplant attempted by the plastic surgery team at the Brigham, which has so far focused on face transplants. In May, the team transplanted an entirely new face and two hands onto Charla Nash, a Connecticut woman who was attacked by a chimpanzee.