Prostitute found dead near NY serial killer's dumping ground possibly murdered, says famed coroner
AMITYVILLE, N.Y. – The remains of a New York-area escort whose body was found in 2011 near a mass grave of prostitutes were buried Thursday, four days after a renowned coroner told Fox News she may have been murdered -- a development that could be a break in the hunt for a Long Island serial killer.
Shannan Gilbert, 23, of Jersey City, N.J., disappeared May 1, 2010, after visiting a client in the gated community of Oak Beach on a barrier island off Long Island's south shore. A months-long search for her first led to the bodies of four other prostitutes, each strangled and stuffed in burlap bags along Ocean Parkway, a 15-mile road that spans Jones Beach, roughly a mile from where they would later find Gilbert's body, in December 2011.
"It's extremely rare for a young woman to die of drowning yards away from where four young women have clearly been murdered. The statistics don't go along with that."
After the discovery of Gilbert's remains, the medical examiner ruled her cause of death "undetermined," and police theorized she drowned while running through a marsh in a drug-induced state -- calling her death unrelated to the four victims of a suspected serial killer.
That finding was called into question Monday, when Dr. Michael Baden, former chief medical examiner of New York City, and a Fox News contributor, examined Gilbert's skeletonized remains inside a Nassau County funeral home at the request of her family.
Baden observed the hyoid bone -- a small horseshoe-shaped bone in the neck -- had a "rough edge" on one side, suggesting a fracture. He is conducting further testing on the bone and is seeking original crime scene and medical examiner photos and X-rays for analysis. A fracture to the hyoid bone is a hallmark sign of a strangulation.
"The hyoid shows some breakage," Baden told FoxNews.com. "If it is a fracture, that would be strong evidence Ms. Gilbert was strangled to death by neck compression."
The 80-year-old coroner, who served as New York City's chief medical examiner in the 1970's, reported other oddities and omissions from the original autopsy reports.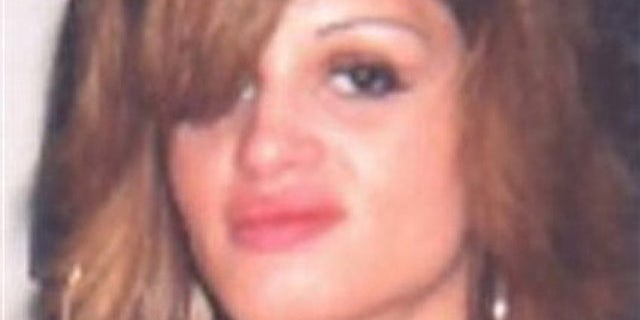 No drugs were found in Gilbert's body, according to toxicology reports cited in the 2011 autopsy -- a finding at odds with the police theory that she ran off into the night in a drug-fueled frenzy. Gilbert's thyroid cartilage was missing from the remains Baden examined, but the original examination does not report it as missing, Baden said. And a small, circular hole was found in the center of the hyoid bone, a marking Baden called unusual and warranting further analysis.
Baden is also ordering a "diatom test," which may determine whether Gilbert drowned. The test was never done on Gilbert, who was found face up and about a half a mile from her torn jeans, cellphone and pocketbook.
"The body is almost always face down -- not face up -- in drowning situations," Baden said. "There's enough evidence here to warrant a second look."
"It's extremely rare for a young woman to die of drowning yards away from where four young women have clearly been murdered," he noted. "The statistics don't go along with that."
The suggestion that Gilbert might have been murdered is significant because she is linked to three known individuals in the hours before and after her disappearance: Her driver, Michael Pak; her client, Oak Beach resident Joseph Brewer; and another Oak Beach resident, Dr. Charles Peter Hackett, who called Gilbert's mother two days after she vanished, according to phone records.
Shortly after midnight on May 1, 2010, Gilbert responded to an online inquiry from Brewer, who lived in the isolated, gated community of Oak Beach. Pak transported Gilbert to Brewer's home and waited outside.
For reasons that remain unknown, Gilbert fled on foot from Brewer's home and made a 23-minute 911 call in which she said, "They're trying to kill me," according to law enforcement sources. Almost five years later, a complete transcript of the tape has yet to be released to the media.
Hackett and Brewer were ruled out by the Suffolk County Police Department, which did not begin searching for Gilbert until six months after she disappeared in December 2010 -- even though Gilbert was reported missing within two days of her disappearance.
"I feel the police department dropped the ball in such a way that it gives rise to the question of why?" said attorney John Ray, who represents the Gilbert family and who has spent four years gathering evidence and interviewing more than 20 people in the case.
"They did a very inadequate job," Ray said of the Suffolk County Police -- the highest paid police force in the nation. "Not once has anyone with the police department reached out to me to say, 'Hey what do you have? Is there anything you have that could help us?' I've managed to obtain substantial records in this case which I am certain the police never tried to obtain."
Ray has filed a wrongful death lawsuit against Hackett, alleging the former Oak Beach resident gave Shannan a drug the night she disappeared that resulted in her death. Hackett, meanwhile, has maintained his innocence, telling investigators he never encountered the woman.
According to Gilbert's mother, Mari, Hackett called her home in upstate New York on May 3 -- two days after Shannan disappeared. Hackett, who once worked as head of emergency services for Suffolk County, allegedly told her he was running a home for "wayward girls" and that he had tried to treat Gilbert.
"Hackett told Mari that Shannan was in this home he was running," Ray claims. "He said Shannan left with her driver and promised to return. When she didn't, he said he got concerned and that's why he was calling."
The cellphone call was not made from Oak Beach but from New Jersey, near where Gilbert lived, according to cellphone records obtained by Ray. A second call was also made by Hackett to Gilbert's mother that Thursday, according to Ray.
Hackett initially denied making any calls, but when confronted by another news network with phone records, he remembered making the second call. He claims he had forgotten about it and was merely calling the family to express his concern, according to Ray. Gilbert's boyfriend had scoured the area for her the day after she disappeared and had knocked on Hackett's door.
Hackett's attorney, James O'Rourke, said his client has nothing to do with Gilbert's death.
"The allegations are categorically false," O'Rourke said. "The tragedy of this young woman's death is only compounded by the prosecution in this civil litigation. There is not an iota of evidence in any of this litigation."
He said Hackett called Mari Gilbert "out of a misguided notion that he was trying to help."
Mari Gilbert told FoxNews.com she's "absolutely certain" her daughter's death is related to the others.
The Suffolk County Police Department said the investigation of the four prostitutes' killings is ongoing, but cast doubt on any connection between them and Gilbert.
"The only thing we can give you is that as we previously said, investigators still believe Shannan Gilbert was not the victim of a serial killer," a spokesperson told FoxNews.com.
Baden worked for the New York City Medical Examiner from 1961 to 1986, serving as chief medical examiner from 1978 to 1979. He has investigated more than 3,000 homicides, suicides and drug deaths, as well as the deaths of President John F. Kennedy and the Rev. Martin Luther King Jr.
Gilbert's remains were buried Thursday at a cemetery in Amityville, N.Y., where members of her family remembered her lovingly.
"We'll never forget Shannan and the beautiful person that she was," Gilbert's sister, Sherre, said. "We loved her so much."
Baden said he intends to keep investigating her death until he gets answers for the family, and possibly justice for the four other prostitutes.
"We have a lot more work to be done," said Baden.