Prosecutors: Flint airport stabber celebrated 9/11 attacks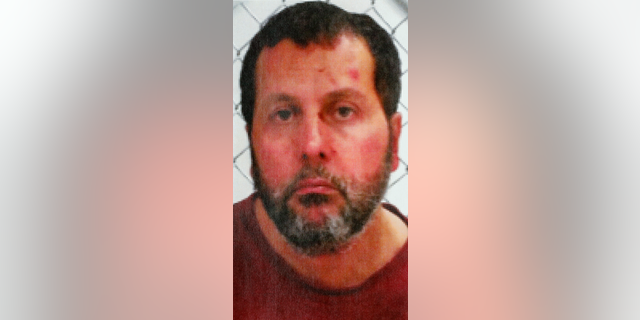 DETROIT – A Tunisian-born man who lives in Canada and stabbed a police officer at a Michigan airport subscribes to Osama Bin Laden's ideology and celebrated the 9/11 attacks, federal prosecutors said in a court filing.
In an interview after his June arrest in Flint, Amor Ftouhi (ah-MOOR' fuh-TOO'-ee) also told federal agents that he praised Bin Laden for organizing the 2001 attacks on the United States which he "considers an enemy of Allah," according to the documents.
Ftouhi, 49, of Montreal, Quebec, has been indicted on charges of committing an act of violence at an international airport and interfering with airport security in the June 21 attack at Flint's Bishop International Airport, about 50 miles (80.46 kilometers) northwest of Detroit.
Lt. Jeff Neville was stabbed in the neck, but later recovered from his wounds.
Authorities have said Ftouhi mentioned killings in Syria, Iraq and Afghanistan and yelled "Allahu Akbar," the Arabic phrase for "God is great," at the time Neville was attacked.
The FBI has said Ftouhi legally entered the U.S. at Champlain, New York, on June 16. The FBI said he bought a knife in the U.S.
"Although he could not provide specifics, the defendant also told agents that there would be others coming to harm the U.S.," prosecutors wrote in the Aug. 1 filing in U.S. District Court.
Prosecutors are opposing Ftouhi's federal defender's request for names, addresses and telephone numbers of witnesses in the case. Defense attorneys say they need the information to adequately represent Ftouhi in the criminal case.
"The government has at its disposal multiple U.S. law enforcement agencies, the assistance of Canadian law enforcement, and myriad other resources," defense attorneys wrote in a separate filing on Tuesday. "... the government has been searching near and far for any connection between Mr. Ftouhi and an international terrorist organization. The defense does not know whom government agents have contacted in search of terrorist ties or what they have learned."
Prosecutors said turning over the personal information of people interviewed by police could impact the future cooperation of witnesses and their willingness to testify.
"Any witness in a terrorism case is bound to react with fear and anger upon learning that not only their name, but where they can be found, has been provided to a defendant charged with terrorism-related offenses and his agents," according to the government's motion.