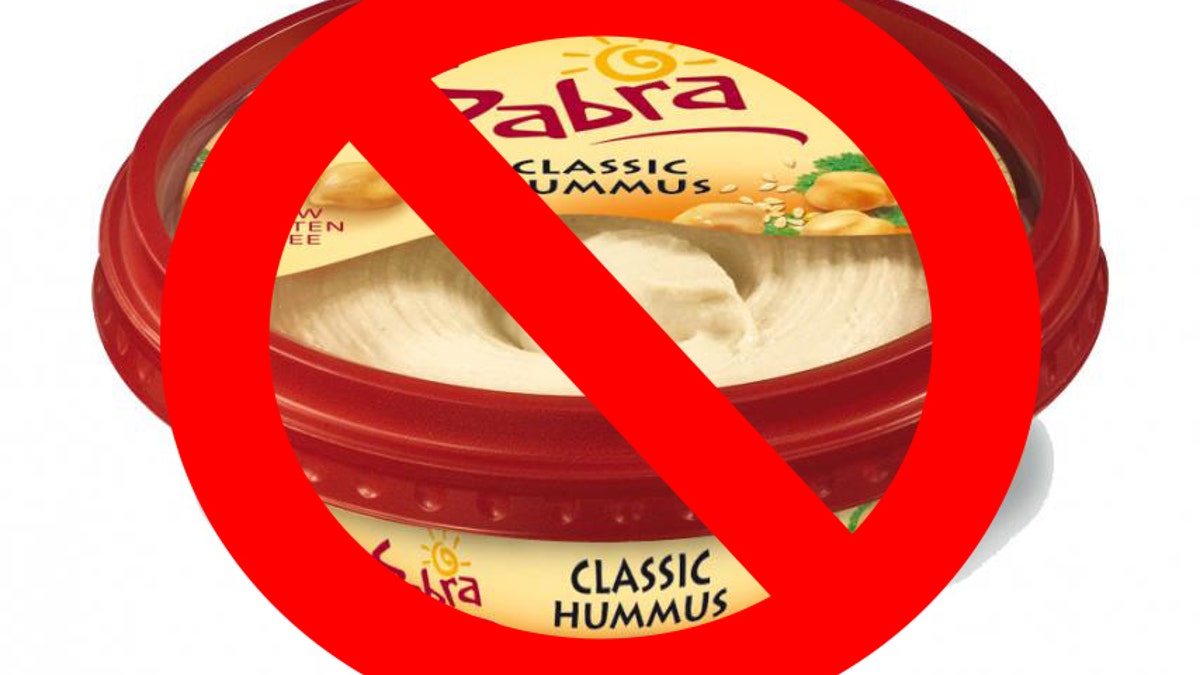 Students at a Pennsylvania college want to ban a specific brand of hummus from their campus for its ties to the state of Israel.
Swarthmore College's Students for Justice in Palestine (SJP) chapter wants to permanently knock Sabra hummus off campus shelves, calling it "morally unacceptable" because of what they called the Jewish State's human rights violations. They claim the company once sent care packages to the Israeli Defense Forces.
"By selling Sabra, Swarthmore is an accessory to the occupation of Palestine," the petition reads. "We call upon President Smith to affirm the dignity of Palestinian life, recognize the illegal occupation of Palestinian land, and deshelve all current Sabra products and end their future sale at Swarthmore College."
PRO-PALESTINIAN STUDENT GROUP SHOUTS DOWN OPENLY GAY ISRAELI ACTIVIST, CALLS HIM 'FASCIST'
The SJP chapter has gained support from several groups on campus, including the Swarthmore African-American Student Society, the Swarthmore Indigenous Students Association, the LatinX Students Organization, the Interfaith Center Interns, the Muslim Student Association and the Swarthmore Queer Union, CampusReform.org reported.
But one campus group is standing in defiance of what they called a divisive and anti-Semitic ban.
"The [...] movement is an effectively anti-Semitic movement which seeks to delegitimize and ultimately eliminate the State of Israel," the Swarthmore Students for Israel said in a statement.
To counter the petition, the pro-Israel group announced a fundraiser for an organization that fosters co-existence between Israeli Arabs and Jews.