Principal arrested in child porn case had students' photos, police say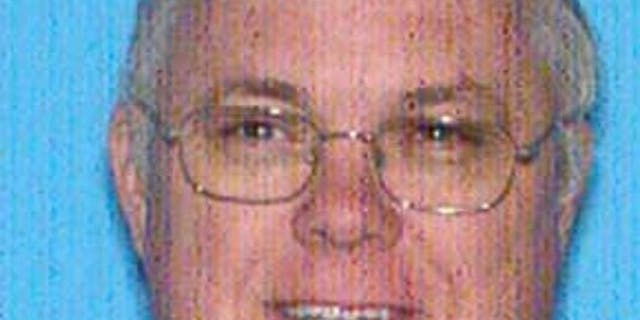 NEWYou can now listen to Fox News articles!
A Florida elementary school principal arrested in a child porn investigation Friday had pictures of students on his home computer and was reprimanded for "inappropriate" behavior with a 6-year-old boy in 1999, officials revealed.
The investigation into 59-year-old Ricky Sheppard began when the Spessard Holland Elementary School principal allegedly downloaded a nearly 4-minute video depicting a male child being raped, Florida Today reported. A subsequent search of Sheppard's computer revealed more than 1,000 files of child pornography, including 14 movies featuring young boys being sexually abused, as well as pictures of students from a Spessard Holland brochure, according to the federal complaint against Sheppard. Investigators are also trying to locate any possible victims that Sheppard may have abused, Florida Today reported.
"Obviously words can't adequately express how saddened and disgusted I am by what the sheriff just shared with you," Brevard Public Schools Superintendent Desmond Blackburn said Friday. "I'm sickened by it. I look at this case and I find it hard to understand how anybody could be this demented."
Sheppard was relieved of his duties at Spessard Holland and Blackburn said he was trying to have him permanently removed.
While a teacher at Gemini Elementary in 1999, Sheppard was reprimanded for alleged "inappropriate professional behavior and poor judgment concerning excessive gifts and personal comments targeted at an individual student in your first-grade classroom," the reprimand letter stated. Sheppard was barred from having contact with the male student, Florida Today reported, and was told not to talk about "taking students home with you" anymore.
But Sheppard remained employed at Gemini until 2003, when he moved to another elementary school where he was promoted to assistant principal in 2007. After serving as assistant principal at yet another elementary school from 2009-2015, Sheppard was named Spessard Holland's principal before the 2015-16 school year began.
A detention hearing is set in Federal Court on Wednesday.