Pregnant mom of 5 handcuffed son to desk, starved him and made him sleep on trash bag, police say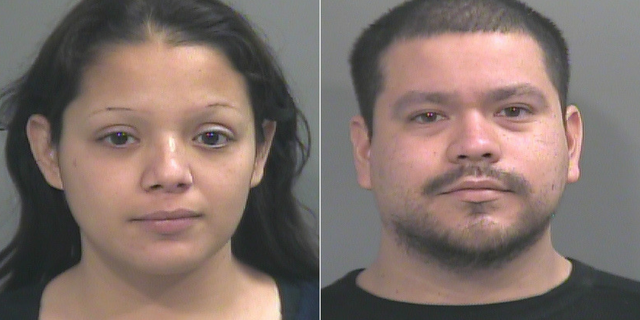 NEWYou can now listen to Fox News articles!
A pregnant Arkansas woman and her live-in boyfriend were arrested on Friday after the mother of five handcuffed her 8-year--old son, starved him and made him sleep on a trash bag when he soiled himself too many times, police said Monday.
Melissa Miranda, 33, and Jouse "Joey" Tovias, 28, were arrested after the Fayetteville Police Department began investigating the couple when reports surfaced of an 8-year-old boy being handcuffed to a living room desk, FOX16 reported.
Staff members from the boy's school told investigators the child's appearance changed significantly, including skin tone change and sunken eyes and cheeks, since last November and he suffered from severe hunger. The boy would steal and hoard food from other students, according to FOX16.
The boy reportedly had bladder control issues and would reek of urine even when he didn't wet himself. He also had wrist injuries.
When asked about the abuse, Miranda admitted she began handcuffing the boy to a school desk in their Fayetteville home from 8 p.m. to 4 or 5 a.m. because her son would steal "junk food" from the kitchen throughout the night, police said. She also blamed the boy for refusing to stay put when he was placed in time out.
She added that she would attempt to bring the boy to the bathroom every hour to hour and a half because he suffered from incontinence — but the child would still soil himself while chained in the living room. She told police she made the child sleep on a trash bag to prevent further staining on the carpet.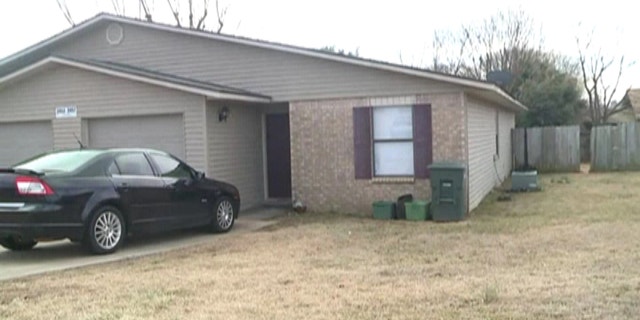 Though she initially denied starving her son, she later said she would be frustrated and mad that the boy wouldn't eat the food she cooked because he didn't like it. The boy would say the school's food tasted better, even though she insisted her cooking was "more flavorful." As punishment, she admitted she would take away his food.
Investigators received more evidence about the alleged abuse after Miranda's daughter, 17, handed over an audio recording from Jan. 13 in which the mother is heard yelling, "I'll cut you" at the 8-year-old and threatening to leave him out in the cold and have him arrested for stealing candy.
"Thieves get their fingers cut off," Miranda admitted saying to her son.
Miranda told investigators she didn't reveal the alleged abuse because she feared she would receive prison time for it. She also admitted telling her children they weren't allowed to discuss family matters outside the home.
It's unclear what the exact motive of the alleged abuse was, but Miranda was allegedly angry her own mother liked the 8-year-old more than she loved her, leading to the 33-year-old singling out one of her children, FOX17 reported.
Miranda and Tovias were arrested and face several charges including kidnapping, permitting child abuse, aggravated assault on a family member and endangering welfare of a minor.