'Predatory' Miami teacher had sex with multiple students over 14 years, suit says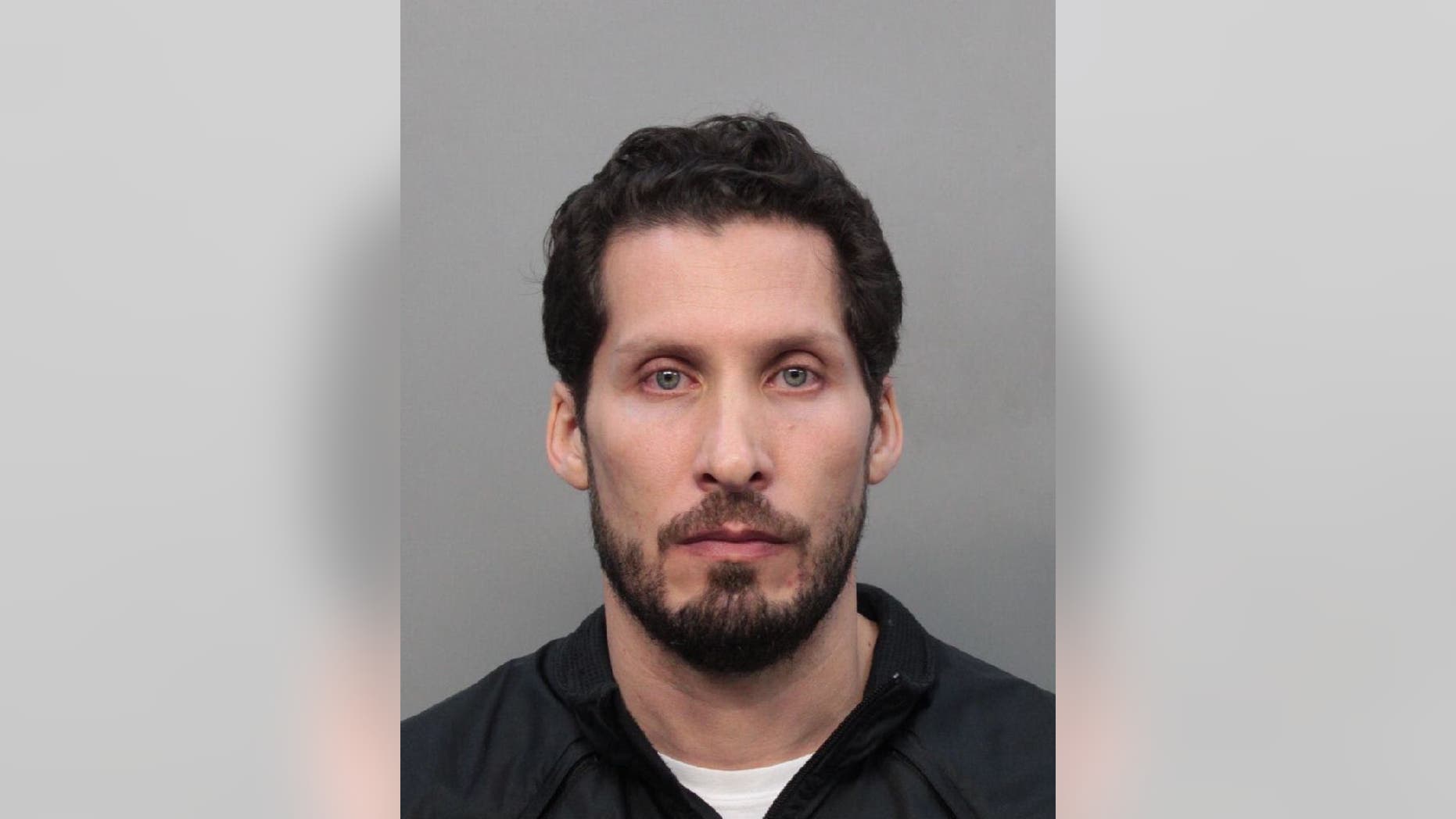 The Miami-Dade School Board has been sued over allegations it turned a blind eye to high school teacher Jason Edward Meyers, who was accused of having sex with multiple students over the course of 14 years -- spending so much time with some underage women they were referred to as "Jason's girls."
Meyers was arrested last year and faces charges for sexual battery on a minor. His criminal case is ongoing and he has been on house arrest. He was fired by the district soon after his arrest.
The suit, first reported by The Miami Herald, accuses the district of transferring Meyers from one school to another even though it knew about his inappropriate behavior with underage students. Meyers, a creative writing teacher, taught at Dr. Michael M. Krop High School, where he was accused of having sex with students, and in 2011 he was moved to Miami Palmetto High, the suit alleges.
JAIL FOR TEACHER'S AIDE, 30, WHO WAS BLACKMAILED OVER 'PARKING LOT SEX' WITH TEEN BOY STUDENT
The suit says Meyers had sex with at least one student in the classroom and engaged in inappropriate relations with several of them.
He also encouraged his students to write sexually charged content, the suit says.
The lawsuit was filed by a former student who claims that in November 2004, when she was 17 years old, Meyers sexually abused and molested her, forcing her to engage in oral sex on multiple occasions. She claimed he "groomed" her by urging her to write "sexually-charged" journals and poetry.
"Plaintiff is one of many underage female students that Meyers recruited, groomed, and exploited in a systematic fashion during his near decade-long tenure as a known sexual predator…," the suit says.
But the egregious part of the case, the suit says, is that the school board knew about his alleged predatory behavior and did nothing about it.
FEMALE TEACHERS HAVING SEX WITH STUDENTS: DOUBLE STANDARDS, LACK OF AWARENESS
The victim said she filed a complaint with the school and the district in 2008, yet Meyers was transferred to another school where he had "unfettered access to female students," the suit alleges.
It also claims that he spent so much time with a group of girls at the school, walking them to his car and bringing them into the classroom with the doors locked, that they were all known as "Jason's girls."
The school board has not commented on the lawsuit. Meyers' defense attorney, Marcos Beaton, did not return a phone call from Fox News seeking comment.