Pounds of pork plop onto roof of Florida home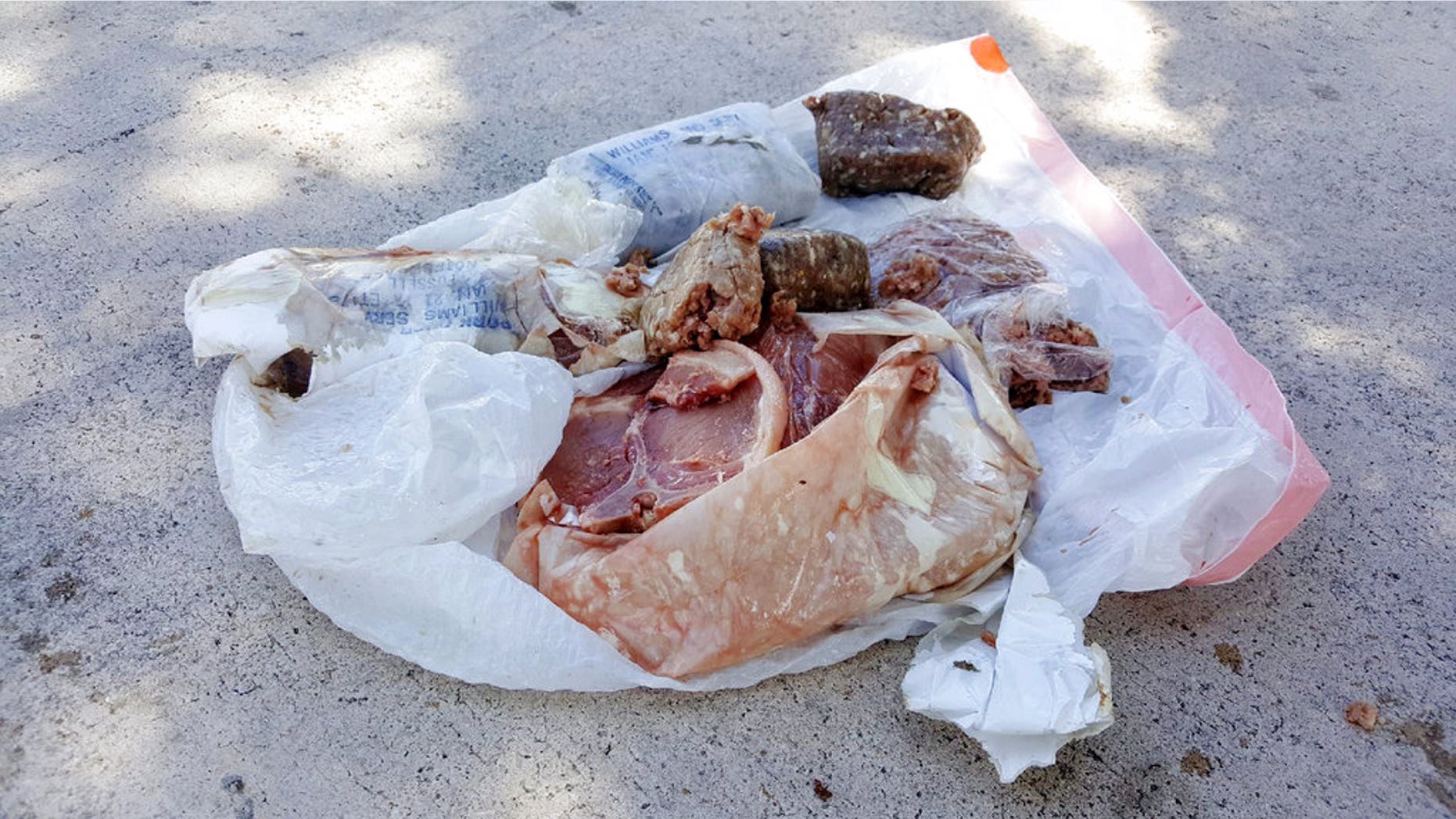 A man in Florida said he heard a "big bang" on his roof Saturday morning, but it wasn't thunder.
To Travis Adair's surprise, a 15-pound bag of meat - frozen pork to be specific - had landed on the roof of the Deerfield Beach home he shares with his family.
"It had to fall from the sky," Adair said, noting he thought the noise was thunder. "It was too heavy to throw on the roof."
Adair's wife, Jennie, went outside and found two bundles next to the house, while his son, Austin, found three on the roof.
NYC MEN SQUARE OFF IN BLOODY BRAWL INVOLVING MACHETE, GARBAGE CANS
The home is near three airports, so Adair suggests that it fell from a plane.
The packaging's label connects the pork to Jim Williams of Myakka City, Fla., which is 170 miles from Deerfield Beach.
Williams said Thursday that he bought some pigs at a county fair in January – he kept much of the meat and gave some away, but said he had no idea how any of it ended up on the Adair's roof. He's not a pilot and doesn't own a plane.
"I would have thought 15 pounds of frozen meat falling from an airplane would have put a hole in the roof," Williams said.
The Federal Aviation Administration had no immediate comment Thursday.
While a heavy bag of pork falling on a roof may sound rare, it's not the first time something like this has happened.
In 2012, pieces of raw chicken fell from the sky and landed on a teen during a horseback riding lesson in Virginia. The nearby Tyson Foods Inc. processing plant denied the poultry was theirs, according to HuffPost.
SELF-DESCRIBED DRUG DEALER CALLS 911, REPORTS STOLEN COCAINE
William's friend, Jimmy Fussell, who owns the butcher shop that processed the pig meat for him, said the mystery "beats hearing about all the politics going on."
The Adairs ended up throwing the meat away, though Williams offered to throw the family a barbeque.
The Associated Press contributed to this report.