Possible illegal immigrant, brandishing machete, accused of trying to kidnap children at Louisiana Walmart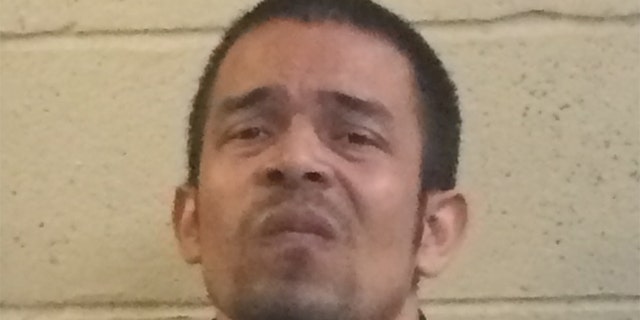 A possible illegal immigrant armed to the teeth with a machete, a homemade shiv and pepper spray is accused of trying to swipe two infants from their mothers during a pair of terrifying encounters at a Louisiana Walmart, police say.
Billy Yoe Budier-Herrera, 33, of Metairie, first entered a Walmart in Kenner on Friday afternoon and told a mother in front of her 2-year-old child that she would be killed if she didn't follow his instructions, according to the Kenner Police Department.
The startled mother tried to walk away but Budier-Herrera blocked her and brandished a machete before telling the mother her son would also die if she did not obey him, police said. A struggle ensued as Budier-Herrera reportedly tried to snatch the boy from the mom's grocery cart. However, the woman was able to safely bring her child behind a deli counter and Budier-Herrera fled after she called for help and store employees intervened, according to police.
While running through the store, Budier-Herrera began swinging the machete to scare off the Walmart employees and tried to grab another infant from the child seat of a grocery cart, police said. But a seat strap allegedly prevented Budier-Herrera from snatching the child.
The chaos reportedly ended when Budier-Herrera was tackled by Walmart employees and an off-duty Kenner police officer who was inside the store.
Police say they found a homemade shiv on Budier-Herrera that was made of a plastic handle with razor blades taped on it, as well as a 10-inch machete and pepper spray.
He was charged with two counts each of second degree kidnapping of a child, aggravated assault, illegal carrying of weapons and one count of disturbing the peace.
Budier-Herrera also was charged with an immigration detainer and no bond was set for him.
Kenner police say numerous customers recorded cell phone footage of the incident and are asking them to come forward.