Police release video of fatal crash by Uber self-driving SUV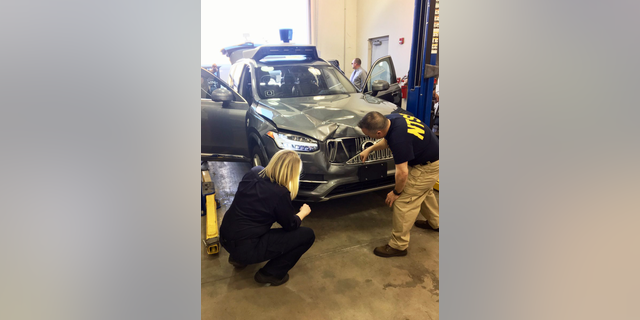 TEMPE, Ariz. – Authorities investigating a deadly self-driving vehicle crash in suburban Phoenix have released video of the Uber SUV striking a pedestrian as she walked her bicycle across a darkened street.
The video released Wednesday by Tempe police shows 49-year-old Elaine Herzberg walking onto the roadway from a darkened area and stopping the moment before she was struck.
The SUV's lights didn't illuminate the woman until a second or two before impact, raising questions about whether the vehicle could have stopped in time.
The footage also shows the backup driver in the SUV looking downward for several seconds before the crash. The driver looked up and appeared startled during the last moment of the clip.
The crash Sunday night in Tempe was the first death involving a fully autonomous test vehicle.