Police question tenant in New York City house explosion that killed firefighter
NEWYou can now listen to Fox News articles!
The New York Police Department is questioning a man in connection with a Bronx house explosion that killed a fire battalion chief.
Julio Salcedo, 34, was arrested Tuesday in Cliffside Park, New Jersey, on an outstanding warrant on an unrelated charge.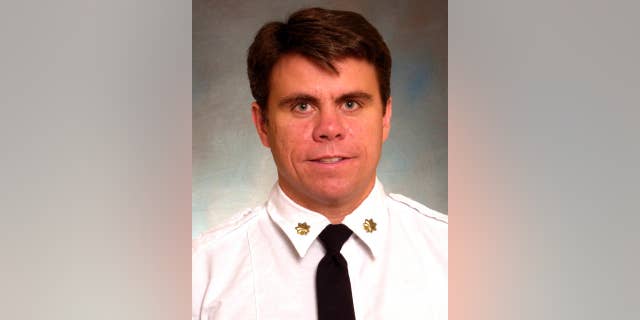 Sources said Salcedo- who was a tenant on the second floor of the house that exploded- was using his apartment as a marijuana grow-house that was already on the NYPD's radar.
The Associated Press reported that firefighters discovered what appeared to be a drug lab at the now leveled two-story private house.
"We were in the initial stages of an investigation on that block," Police Commissioner James O'Neill said. "So that's going to be part of the ongoing investigation as a possible drug lab, as a possible grow house."
Twenty people were hurt when the house exploded at about 7:30 a.m. Tuesday. Flying debris from the blast struck Battalion Chief Michael J. Fahy, a 17-year-veteran of the fire department, on the head and other parts of his body. Fahy was rushed to a local hospital, but could not be saved.
"It's a terrible loss for the family, for the Fahy family. It's a loss for the Fire Department family. We are a family. We feel it deeply. We feel it deeply today," FDNY Commissioner Daniel Nigro said. "We lost a hero today and are members are all sad."
Mayor Bill de Blasio said he met with Fahy's family at the hospital.
"It is a reminder of the dangers that our first responders face every day, the dangers that the men and women of the FDNY face and the bravery with which they do their job," de Blasio said. "I want to thank everyone here at the Allen Pavilion for all they did to try and save him and to comfort the family. My profound thanks to the members of FDNY and the NYPD who also attempted to save him. Our hearts go out to the Fahy family--a family so devoted to this city."