Police, public transit agency help get Boston kids to school during bus drivers' strike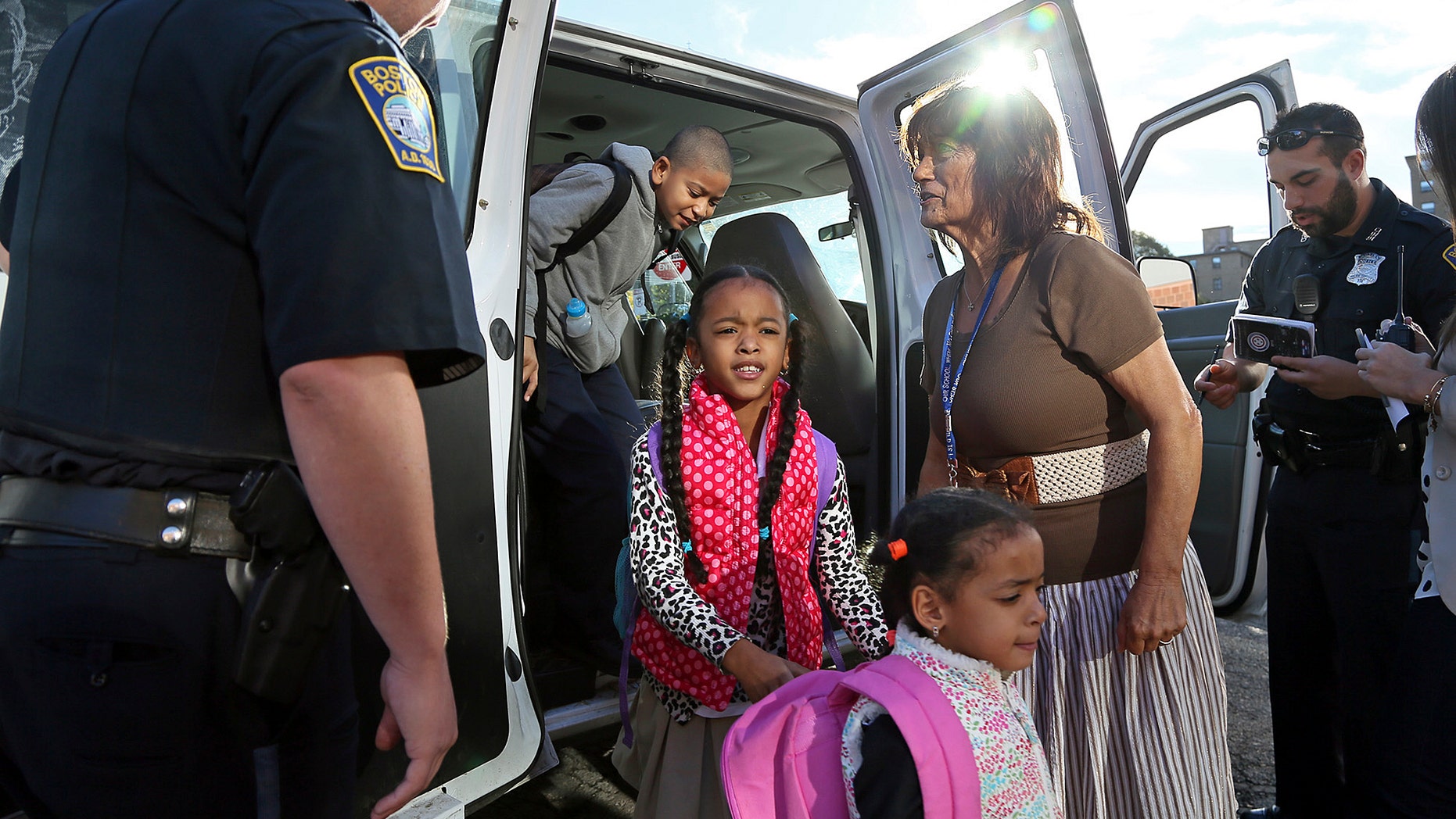 BOSTON – School bus drivers unexpectedly went on strike Tuesday morning, stranding thousands of students and leading police officers to give rides to some of them.
The city scrambled to find ways to get kids to classes, and those with valid student ID cards were allowed to ride buses and subways for free.
About 600 of the 700 drivers who work for the city's bus contractor went on strike, affecting about 33,000 students.
The walkout was prompted, in part, by the union's opposition to a GPS system that allows parents to track buses online in real time, schools spokesman Lee McGuire said. The workers also oppose changes that administrators say will ensure driver safety and improve on-time performance, McGuire said.
The union's voicemail box was full and no one immediately responded to an email seeking comment.
An outraged Mayor Tom Menino called the strike illegal and the bus drivers "angry people who don't like to follow the rules." He said there had been some rumblings about a strike but the city did not know when it would happen.
Schools were open but students who could not make it were excused for the day.
Last week, Mylisha Austin landed a job working in a hospital billing office after six months of searching, and she is afraid she'll be fired for taking a day off so soon to care for her third-grader.
"After searching for jobs and so many interviews, here I go calling out," said the 35-year-old mother of six from Roxbury. "It doesn't look good." But, she said, "family comes first."
Rosa Negron, who recently moved from Florida and lives in Boston's Mattapan neighborhood, was planning to put her kids on a school bus to the Channing Elementary school in Hyde Park and attend an education hearing being held in Boston on Tuesday. Because of the strike, she instead brought her two sons, ages 8 and 11, to the Statehouse while a third child stayed with her husband.
She learned of the strike in an early morning phone call from her sister. She was further surprised when she called and was told that there also would be no bus coming back in the afternoon.
"I don't think that's fair for the kids," Negron said. "They need to learn. They had (just) started school and they are already missing school. It's terrible."
___
Associated Press writers Bob Salsberg and Bridget Murphy contributed to this report.