Police ID Pa. suspect killed after opening fire in NYC subway; 1 cop released from hospital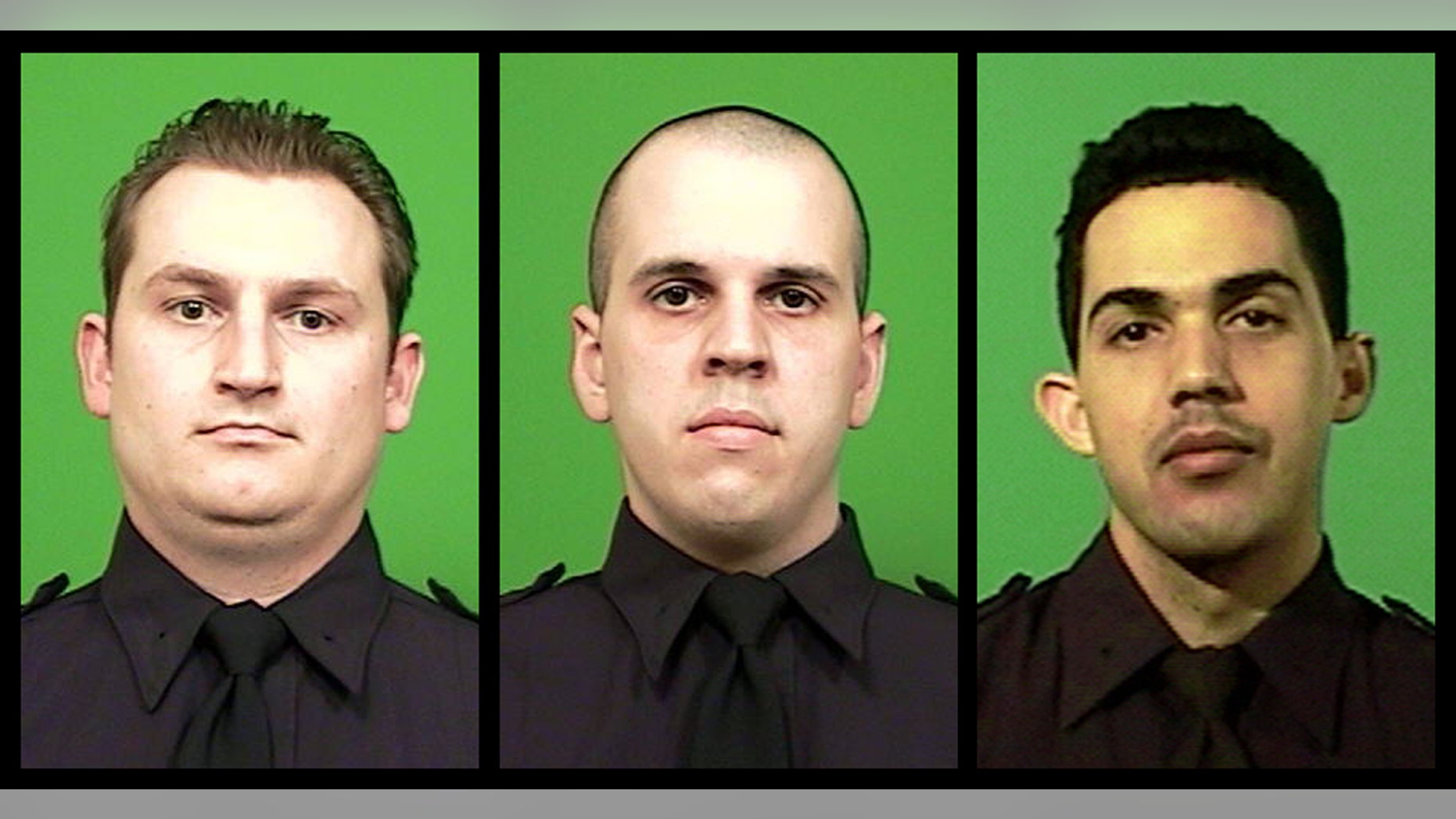 NEW YORK – One of two police officers shot and wounded during a gun battle on a New York City subway train was released from the hospital Friday, as authorities identified the man who opened fire and was later killed.
Police said Peter Jourdan, 37, of Allentown, Pa., passed between subway cars while the train was moving, which is illegal, shortly before 7:30 p.m. Thursday.
As the train pulled into the Brooklyn station, plainclothes officers Michael Levay and Lukasz Kozicki asked Jourdan for his identification, and instead he pulled out a handgun and opened fire, police said.
Kozicki was struck three times and Levay had a graze wound to his back but was able to return fire, killing Jourdan, police said. A passenger also suffered a graze wound in the chaos, while others ran for cover on the platform when the gunfire erupted, police said.
There were no other injuries.
Jourdan had been arrested at least seven other times, including once in Los Angeles for bringing a gun to court.
Levay, 27, was released from the hospital Friday afternoon. Police said it was possible Kozicki, 32, would also be released.
The subway shooting was the second of two Thursday involving police officers.
Off-duty Police Officer Juan Pichardo was shot in the thigh at his family's Bronx car dealership during a robbery at about 6:30 p.m.
Pichardo was working off-duty at the car dealership when two men, one armed with a handgun, entered while two other men waited outside in a getaway car, Commissioner Raymond Kelly said.
After the two feigned interest in buying a car, one of them pulled out a handgun and ordered Pichardo and an employee onto the floor in a back office and started to ransack the place.
Pichardo grabbed gunman Jeffrey Okine, who fired and struck the officer in the thigh, police said. Although wounded, Pichardo and the other employee wrestled the gunman to the ground and disarmed him. The accomplice, Tyquez Harrell, fled in the getaway car with the two others, Marquis Daniels and Rayshaun Jones, but they were stopped a short distance away and arrested, police said.
The four men were arrested on charges of attempted murder, robbery and assault. They were in custody and unavailable for comment, and it wasn't clear if they had attorneys.
A person who answered the phone at the address listed for Okine said he hadn't heard about the charges. There were no listed phone numbers for the other three.
It wasn't clear when Pichardo would be released from the hospital.
Last year, 11 officers were struck by gunfire on duty and one off-duty, though none were fatal.
The violence this week came after news of record low violent crime in the city. There were 418 murders in 2012, the lowest since reliable record keeping began in 1963. The previous low was 471, in 2009.