Police Dog Stabbed and Killed in Washington State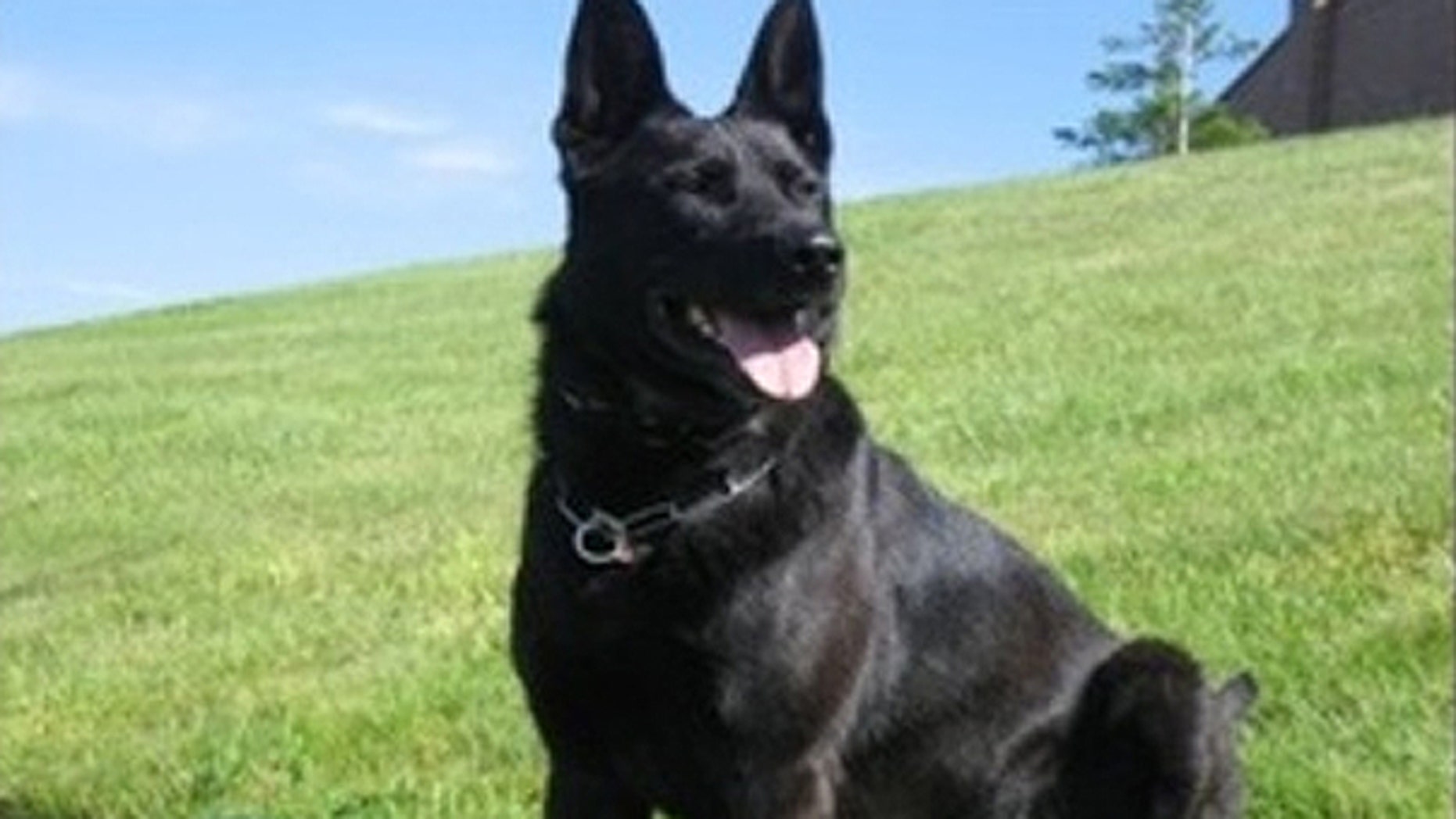 A decorated sheriff's dog was killed in the line of duty in Washington state early Saturday after he was stabbed trying to apprehend a suspect.
The black Dutch shepherd, "Kane," had tracked down a male suspect after he and a female accomplice driving a stolen car rammed a police vehicle and took off running.
Kane, who was trained to bite and hold suspects, tracked down 31-year-old Keegan Graves. Deputies say Graves stabbed the dog numerous times.
The dog was rushed to St. Francis Animal hospital in Clark County where he died from his injuries.
A SWAT team later apprehended Graves and 22-year-old Natasa Cresap. Graves faces charges of harming a police dog, auto theft and attempting to elude a police officer, while Cresap was arrested on an outstanding warrant.
Kane had worked with the Clark County Sheriff's Office for six years and was scheduled for retirement in 2012.
The dog and his partner, Deputy Rick Osborne, were one of the first K-9 teams certified by the Washington State Patrol and the DEA to be airlifted into marijuana groves, Q13fox.com reported Sunday.
They worked to help in arrests and secure the area as ground units move in and helped officers seize more than 300,000 marijuana plants in 2008. Osborne and Kane received the Director's Award For Distinguished Service from the Office of National Drug Control Policy.
Newscore contributed to this report.