Police detain 1, seek motive in LA family shooting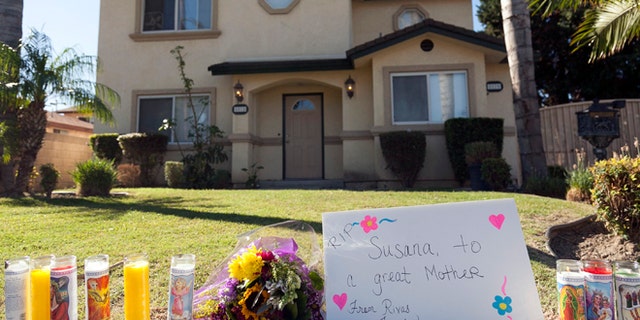 DOWNEY, Calif. – Authorities say they will continue to detain for questioning a man who fits the description of the gunman in shootings that killed three people and critically wounded two others at a family-owned business in suburban Los Angeles.
Downy Police Lt. Dean Milligan says the man is one of four people detained and questioned earlier Thursday. The other three have been released.
Milligan identified the three people who were killed as 26-year-old Josimar Rojas, 35-year-old Irene Cardenas and 34-year-old Susana Perez-Ruelas.
Additionally, a vehicle that the suspect stole and used as a getaway car has been recovered.
Thursday's shooting at a family-owned fire extinguisher business and a relative's nearby home shocked the community.
Police have not released a motive, though they believe the family was targeted.