Police clear out 'Occupy ICE' protesters who were blocking Kentucky immigration court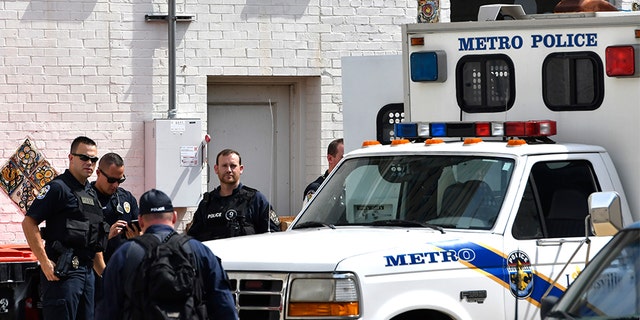 LOUISVILLE, Ky. – Police have cleared the scene of a protest that blocked elevators in a Kentucky building that houses an immigration court.
The group Occupy ICE Louisville says a group of people went into the building in downtown Louisville on Thursday morning to protest the separation of immigrant families. The protesters linked their arms together inside plastic tubes.
A large number of police outside the building dispersed just before noon as the protesters were taken away in a paddy wagon.
Video posted online by The Courier-Journal of Louisville showed around a dozen protesters.
Louisville Police say they will release more information on the incident later Thursday.
Last week police took down an encampment where the group set up tents and had been staying overnight outside a federal building since July 2.