BOLIVAR PENINSULA, Texas — More than an hour southeast of Houston lies an isolated strip of land that has seen its fair share of storms. Those who live on the peninsula know the risks.
"People don't stay here not aware that we can be affected by Mother Nature," said Elaine Wilkins Giardina.
She and her husband, Sam, lost their house when Hurricane Ike ravaged the area in 2008. They've spent the last eight years rebuilding and, like many others who live on Bolivar, intend on passing their home down to future generations.
CLICK HERE TO GET THE FOX NEWS APP
"The community is strong. The people who have returned since Ike are people who love the island," said Elaine.
The U.S Army Corps of Engineers and the Texas General Land Office plan to spend billions of dollars the next few years to protect the Texas coast from future hurricanes – but residents of this island say parts of the proposal helps other parts of Texas but leaves them out.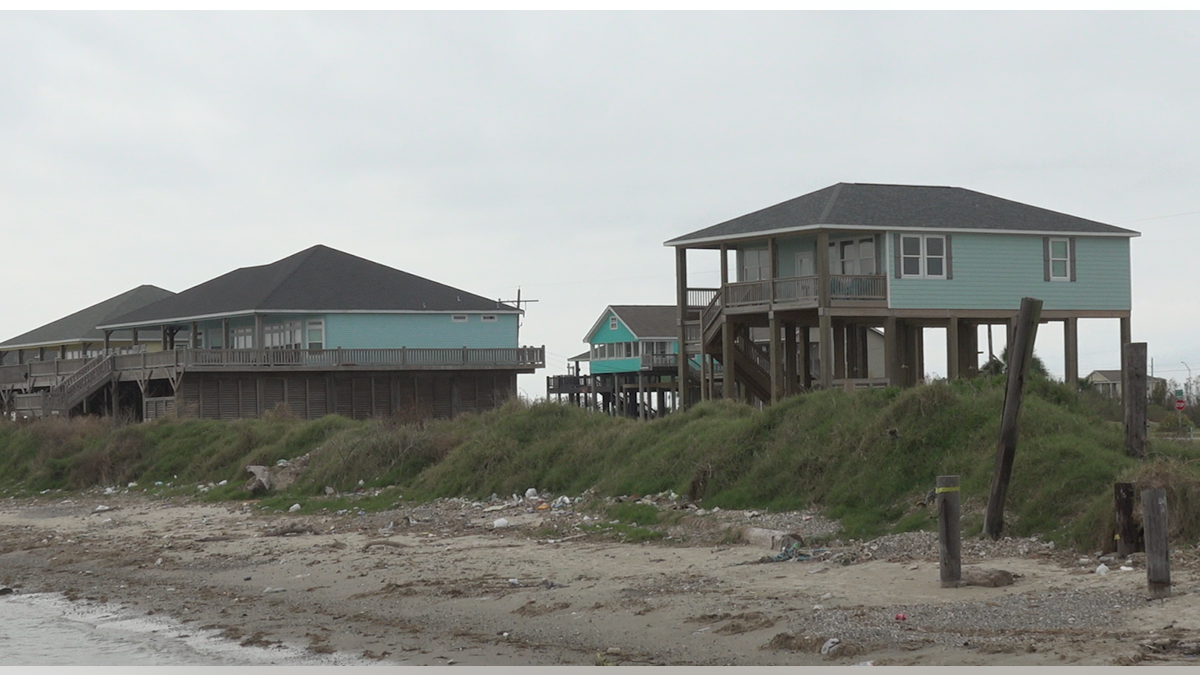 The plan, still in its early stages, would build storm surge gates designed to close during storms – similar to storm barriers in London, Venice and the Netherlands. It would be the first of its kind in the U.S. and is expected to cost up to $32 billion.
But one proposal being considered would build the barrier on the Texas coast, leaving parts of Bolivar Peninsula unprotected and entirely exposed.
"It's a doomsday scenario for the people that are here," Elaine Giardina said.
Building barriers is nothing new. Several of them have been built in New Orleans post-Katrina, most notably the Lake Borgne Storm Surge Barrier, designed to protect a 100-year storm surge from inundating the metropolitan New Orleans area.
"We know there will be future coastal storms, and so the longer it does take for us to provide solutions and implement them, the coast is more at risk," said Col. Lars Zetterstrom, a commanding officer for the Army Corps of Engineers' Galveston district.
Engineers have been studying the coastal area in Texas for years to figure out how to protect it from future hurricanes, particularly the storm surge that sometimes follows it. The study area, which focuses on the entire Texas coast from the Sabine River to the Rio Grande, employs multiple layers of defense.
Environmental restoration, for example, would provide a natural buffer from coastal storms.
But the study explored building a coastal barrier that would cut through Galveston and Bolivar, a barrier island more costly to protect, prompting residents on the island to cry foul.
WHY MONSTER WAVES ARE BATTERING THE WEST COAST
Nearly 25 percent of the state's population live in the coastal region. It's an oil and energy hub, housing four of the country's eight largest refineries. Experts say damages or disruptions to the area would cause ripple effects throughout the entire nation, as shown after Hurricane Harvey.
"It only takes one very devastating storm annually to really cause huge economic and environmental loss for the nation," Giardina said.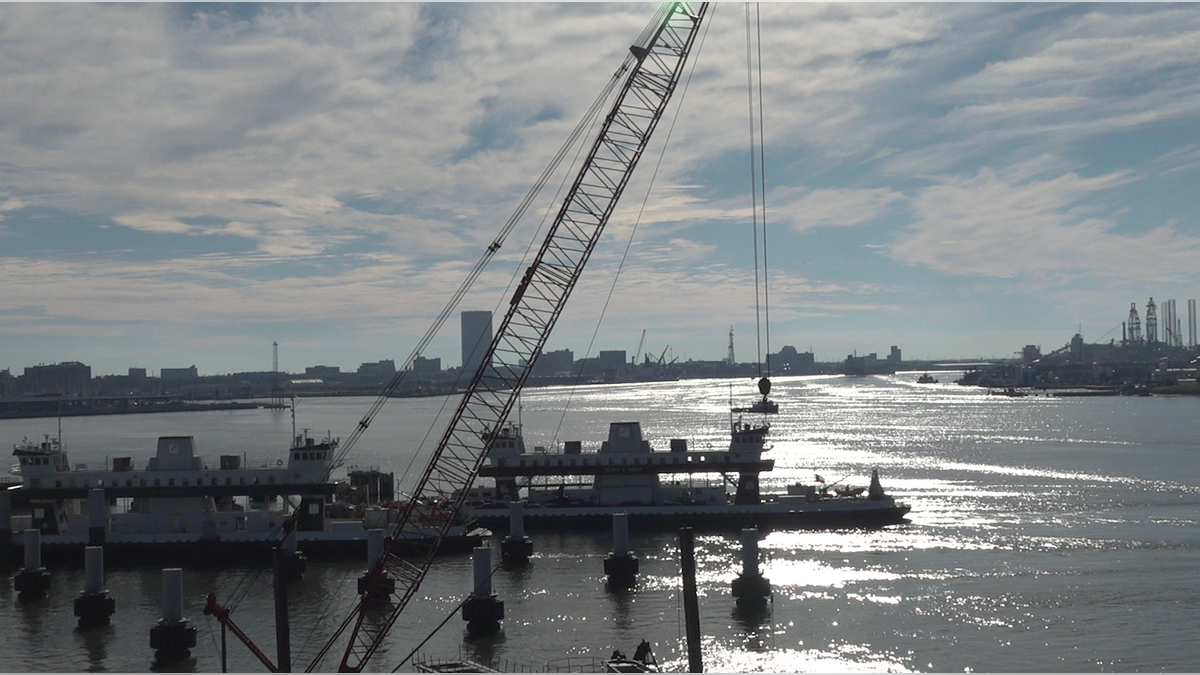 The USACE said the proposed route of the barrier is based on previous studies, specifically the Gulf Coast Community Protection and Recovery District Storm Surge Suppression Study, which was completed in 2016. The recommendation, according to experts, would reduce risks and minimize damage from storms while maintaining the region's landscape features.
"We were directed by Congress not to reinvent the wheel. We were told to look at all ongoing studies that other organizations are conducting and to leverage that information," said Zetterstrom.
'TSUNAMI FISH' FOUND OFF CALIFORNIA COAST YEARS AFTER STORM
But, he acknowledges that because the plan is still in its conceptual stages, some things could be changed. They are currently taking public input to see if they can address some residents' concerns.
"We would have to work with those property owners to make sure that if their property is not raised that we elevate the property, if we need to do flood proofing that we can strengthen the resilience of the structures or that it were economical to do relocations," said Zetterstrom.
They hope to present the plan to Congress in 2021. If approved, construction won't begin until 2027.