Photos may show ex-Navy SEAL Chris Kyle before death, police say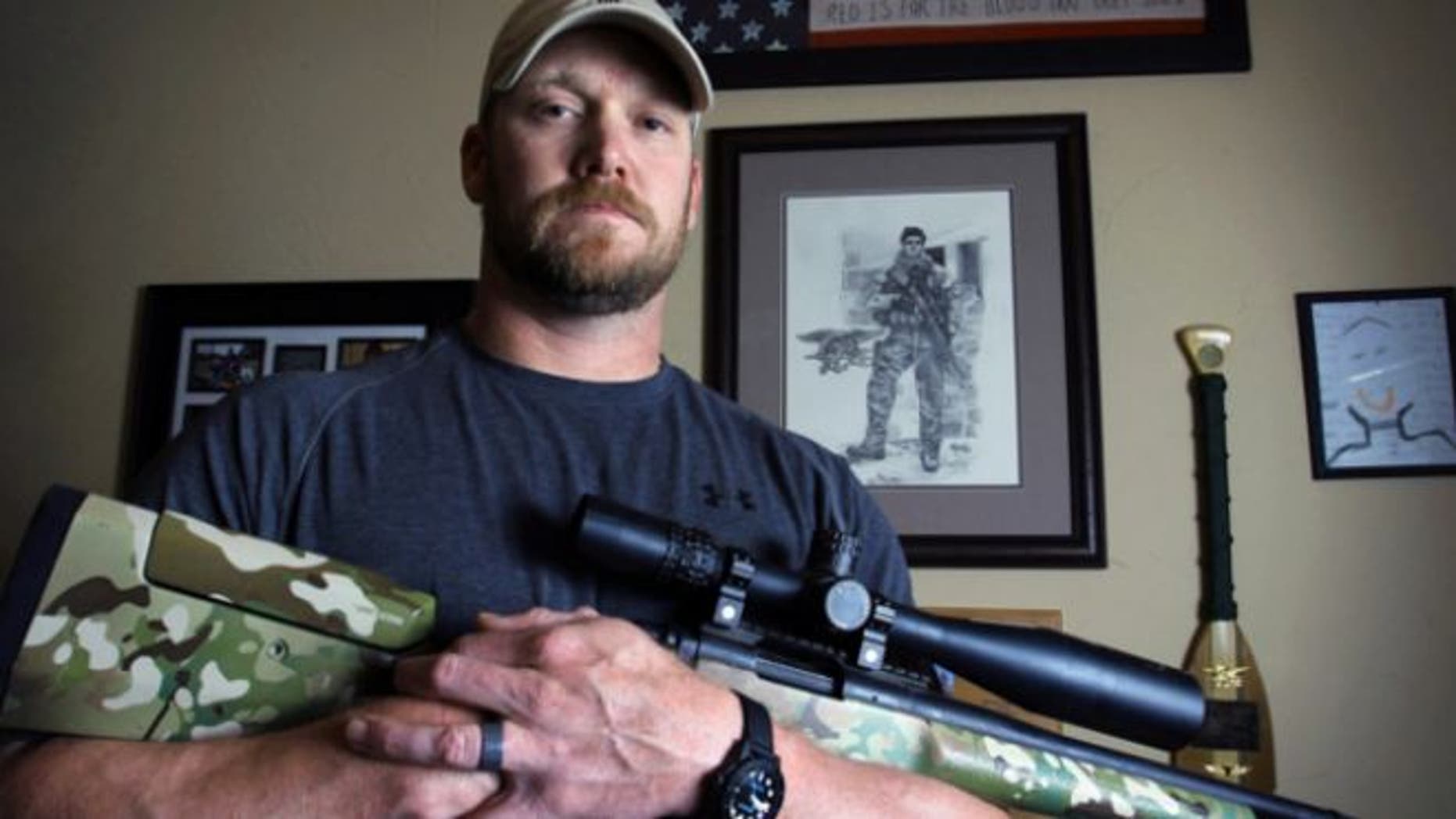 LANCASTER, Texas – A cellphone seized from the home of an Iraq War veteran accused of killing a former Navy SEAL sniper and his friend may contain pictures of him with the victims before their deaths at a Texas shooting range, according to police documents released Thursday.
The phone, a box of 9 mm ammunition, drug paraphernalia and a blue-jean jacket were seized from Eddie Ray Routh's home after he was arrested and allegedly confessed to shooting "American Sniper" author Chris Kyle and his friend, Chad Littlefield, according to a Lancaster Police Department search warrant affidavit, inventory sheet and other documents.
Police in the Dallas suburb also have obtained search warrants for the cellphone's pictures, text messages and recently called or missed phone numbers.
Routh, 25, is charged with one count of capital murder and two counts of murder. He remains jailed in Erath County on $3 million bond.
A public memorial service for Kyle, 38, reputed to be the deadliest sniper in American military history, was set for Monday at Cowboys Stadium near Dallas. A funeral service for Littlefield, 35, was set for Friday in Midlothian.
Police believe that after the two men were shot Saturday afternoon at Rough Creek Lodge in Glen Rose, Routh used the phone to call his sister before driving Kyle's truck to her house. Routh told his sister and brother-in-law that the men "were out shooting target practice and he couldn't trust them so he killed them before they could kill him," according to a police search warrant affidavit. Routh later was arrested near his house in Lancaster.
Routh's attorney, R. Shay Isham, has said he will ask for a court-appointed psychiatrist to determine if Routh is competent to stand trial.
His other court-appointed attorney, J. Warren St. John, said Routh was released from the Dallas Veterans Affairs hospital against his family's wishes just two days before the shootings.
In September, Routh had been transported to a psychiatric hospital after he threatened to kill himself and his family, and he later told officers that he suffered from post-traumatic stress disorder, Lancaster police records show.