Pennsylvania senior home fire victims' remains now recovered, officials say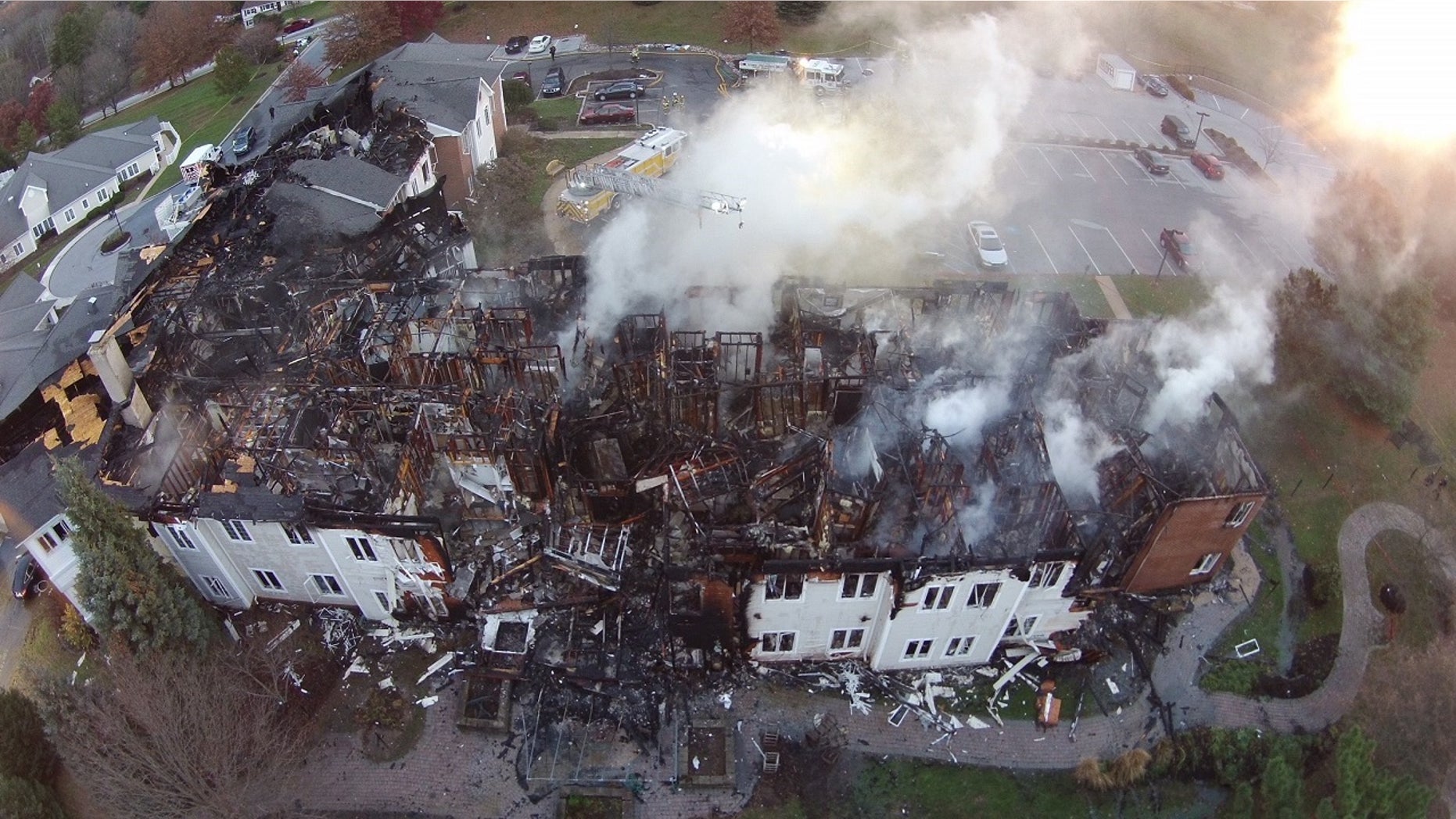 The remains of the four missing residents in last week's fire at a Pennsylvania senior living community have been recovered, investigators said.
The remains of the final two victims were found Wednesday inside the remanence of the burned-down Barclay Friends Senior Living Community in West Chester, near Philadelphia, said officials with the federal Bureau of Alcohol, Tobacco, Firearms and Explosives.
The first two victims' remains were located Tuesday, investigators said.
Chester County District Attorney Tom Hogan said had said Monday that investigators hadn't been "expecting good news" about the four missing residents.
The names of the victims have not been released.
Investigators are now working to determine what caused the fire that erupted late Nov. 16, resulting in the four fatalities and more than a dozen injuries.
Hundreds of emergency personnel responded to the fire, along with a number of neighbors who helped during the rescue efforts.
"I would try to wrap them in a blanket and kept telling them, 'You're safe now,'" said Mike Lentz, an accountant who lives across the street from the facility. "Some were crying. Some were disoriented and crying."
Residents were pushed out in the cold overnight temperatures in wheelchairs as strong winds acted as a catalyst, enabling the fire to engulf sections of the building in just minutes.
As of Friday, fewer than 20 of the home's residents remained hospitalized and all were in good condition, according to officials.
Roughly 132 residents were present during the time of the fire at Barclay Friends, which offers a variety of care options, including memory, skilled nursing and post-acute rehab.
The Associated Press contributed to this report.