Pennsylvania Police Lieutenant Fatally Shoots Son Reportedly in Self-Defense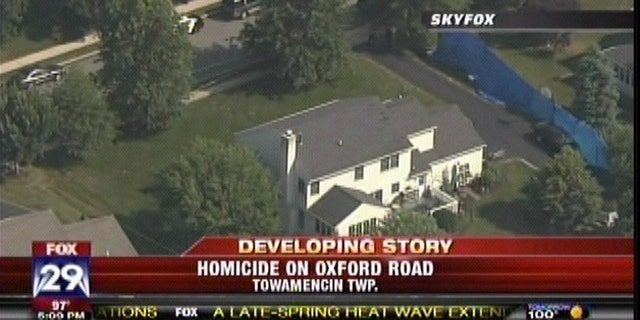 LANSDALE, Pa. – A Pennsylvania Police Lieutenant shot and killed his 17-year-old son in an act of self-defense after the teen attacked him on Wednesday, MyFoxPhilly.com reports.
Hatfield Police Lt. Eric B. Schmitz fatally shot his son inside their home in Towamencin Township after the teen, Stephen Schmitz, reportedly attacked him with a large hunting knife, according to a press release.
Lt. Schmitz was taken to a hospital to be treated for wounds sustained during the incident, officials say, and he is cooperating with the investigation.
Stephen Schmitz was released from Horsham Clinic Tuesday after being involuntarily committed for nearly two weeks for treatment after reportedly threatening to kill himself, officials say. Police had responded to calls at the residence twice since April when the teen had allegedly threatened to harm himself.
"Detectives are currently processing the scene, conducting interviews, and investigating the background and relationships of the family members and the deceased," a joint release from Montgomery District Attorney Risa Vetri Ferman and Towamencin Township Police Chief Paul T. Dickinson said. "Anyone with information about the recent behavior of the deceased, including threats made towards family members of others, is asked to contact the Montgomery County Detective Bureau or the Towamencin Township Police Department."
Students at North Penn High School made a Facebook page devoted to the memory of their deceased classmate, which now has more than 700 members.
Click here for more on this story from MyFoxPhilly.com.