Pennsylvania mystery man, woman accused of breaking into home, launching meat cleaver attack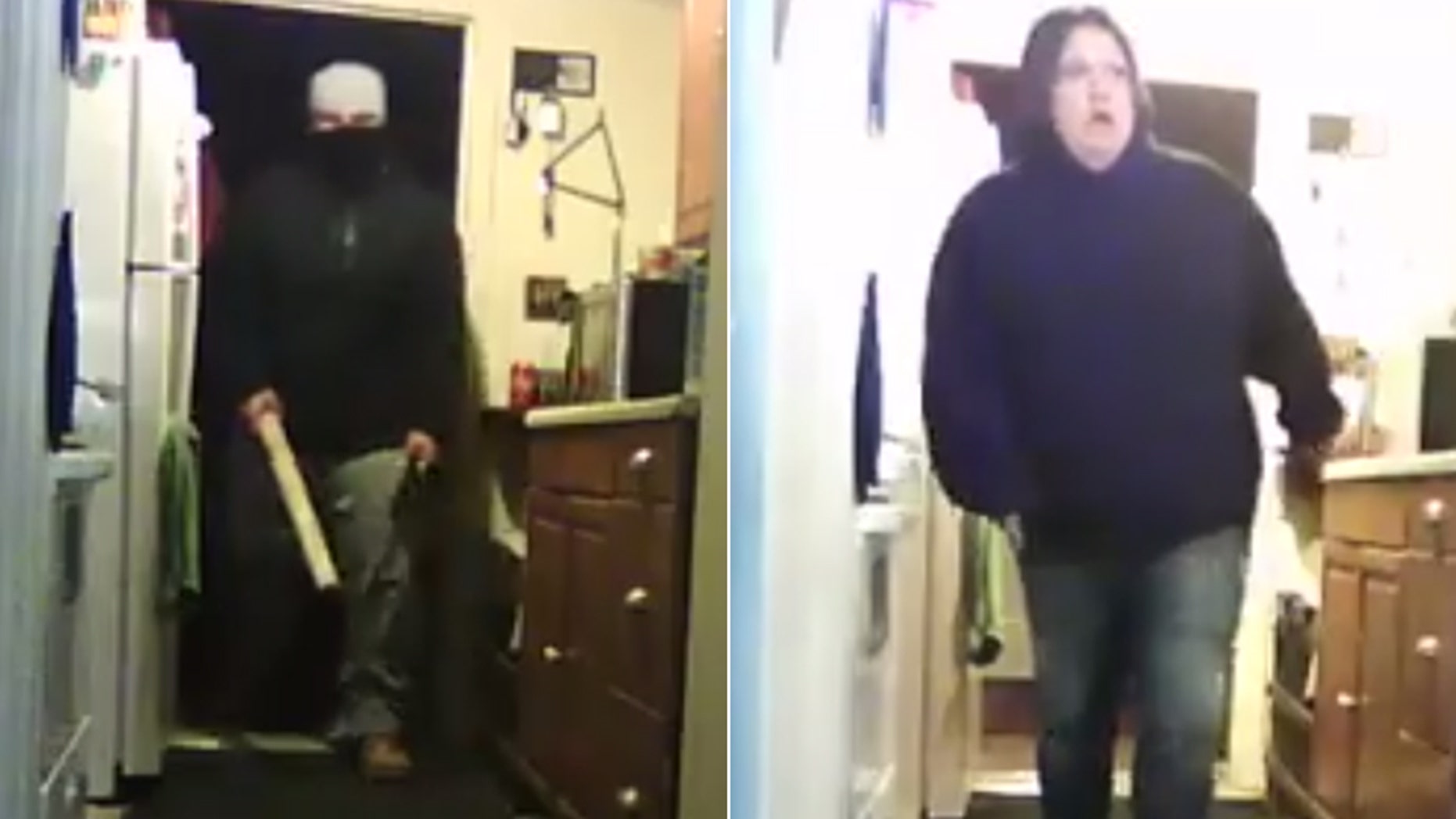 Police in Pennsylvania are on the hunt Thursday for a woman and masked man accused of breaking into a home – and then smashing everything in sight with a meat cleaver and wooden pole.
Part of the startling incident Monday was captured on surveillance video – and police suspect that it was a targeted attack.
"He asked for money or something and then I saw he had the meat cleaver so I jumped up to defend my family," Aric Maczis, who was hit with the cleaver, told FOX43.
Maczis says the mystery man then told the female accomplice to kill Maczis' wife, Joey – but the woman ran out of the front door of the home, screaming for help.
"I just immediately jumped over the table to run for help because it felt like we were going to die," Joey Maczis told FOX43. "I didn't think my husband was going to make it out."
Aric Maczis added the intruders destroyed nearly everything in the home.
"They were busting TV's, fish tanks, our curio cabinet," he said.
The pair were then captured on a neighbor's camera fleeing the scene in a vehicle. One of the neighbors had called 911.
"I don't want to sleep because I don't know who these people are. I am worried about my family, myself, I'd like to see them caught and prosecuted," Aric Maczis told FOX43.
Police are urging anyone with information regarding the incident to call the Littlestown Borough Police Department at 717-359-4511, the Adams County Crimestoppers hotline, which is offering a reward, at 717-334-8057, or visit their website.