Pennsylvania Easter egg hunt canceled over unruly parents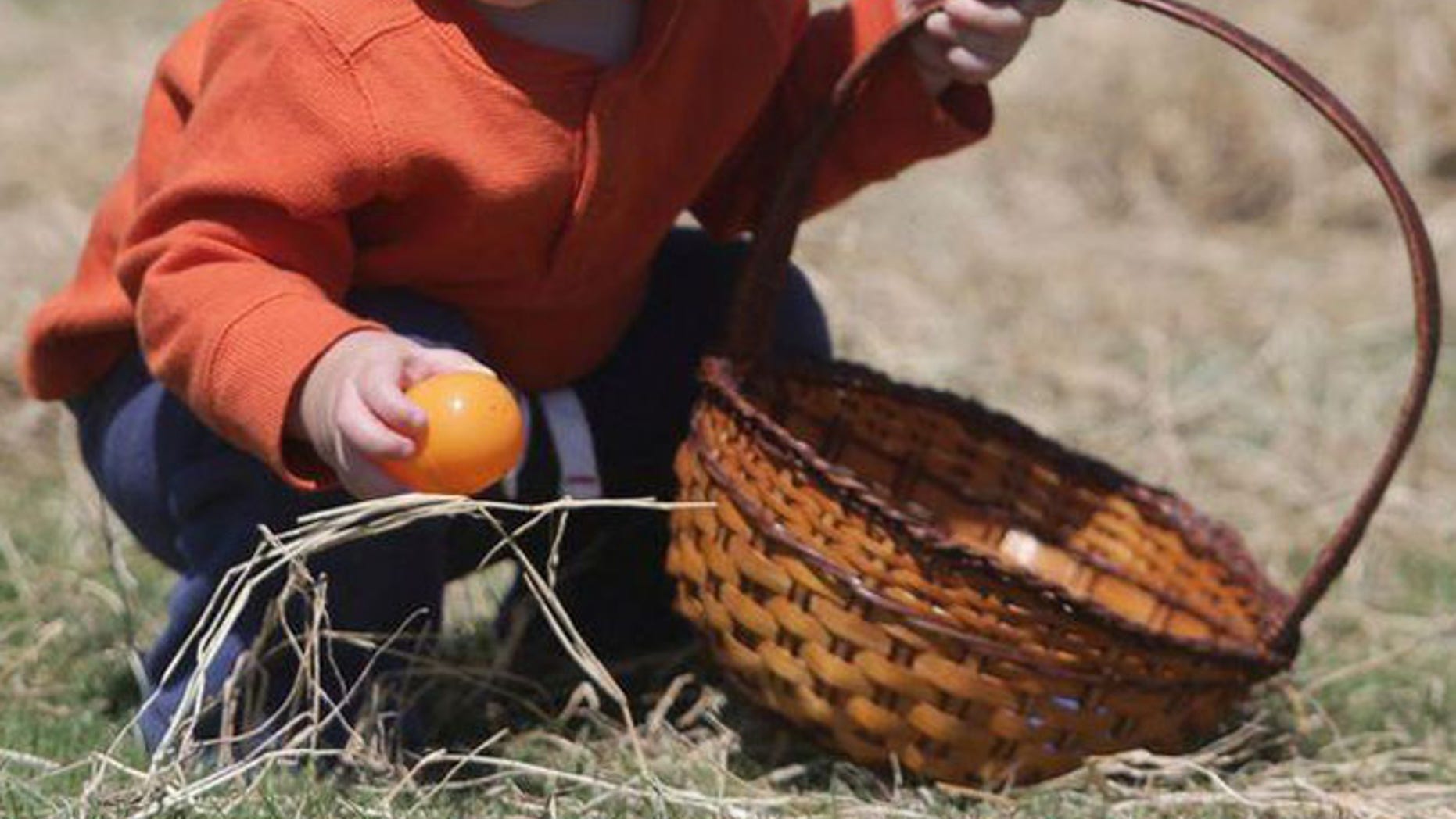 A volunteer fire company in Pennsylvania announced that for the first time in decades, its annual Easter egg hunt will be canceled, since it's become too dangerous -- not because of the kids, but because of the parents.
The Norco Fire Company in Pottstown publicized the cancelation on Facebook. The post read, "We know that the majority of our community is not the problem, but we can't risk injury to children because certain individuals can't control themselves."
ALI FEDOTOWSKI'S EGG-DECORATING TIPS FOR EASTER
Apparently, some kids in previous years had to dodge parents who ran onto the field, even though officials warned the adults to stay off.
"They go in there and they push and shove," Deputy Chief Chuck Hipple told the Reading Eagle. "Everybody just runs out there and they knock people over. That's just not the way we're going to run it."
AT OUR PASSOVER AND EASTER TABLES LET'S NOT FORGET THOSE IN NEED
There were mixed reactions to the cancelation. Some people in the area agreed that parents could not seem to obey the rules, but others called the accusations a bunch of exaggerations.
The fire company's finances may also have played a role in the decision. Hipple said the company spent hundreds of dollars each year to fund the egg hunt but could not afford the possibility of lawsuits over any injuries.
In addition, the company reportedly is aiming to buy a new firetruck.
This Easter egg hunt is not totally considered a bad egg, though. Hipple says he hopes that the hunt disappears for just one year, because he'd like to see a gentle, kind, and more responsible form of the hunt reemerge next year.
Pottstown is about 40 miles northwest of Philadelphia.
The Associated Press contributed to this report.